The popularity of Big Data is growing as organisations begin to understand how to effectively utilise the volume of information available to them.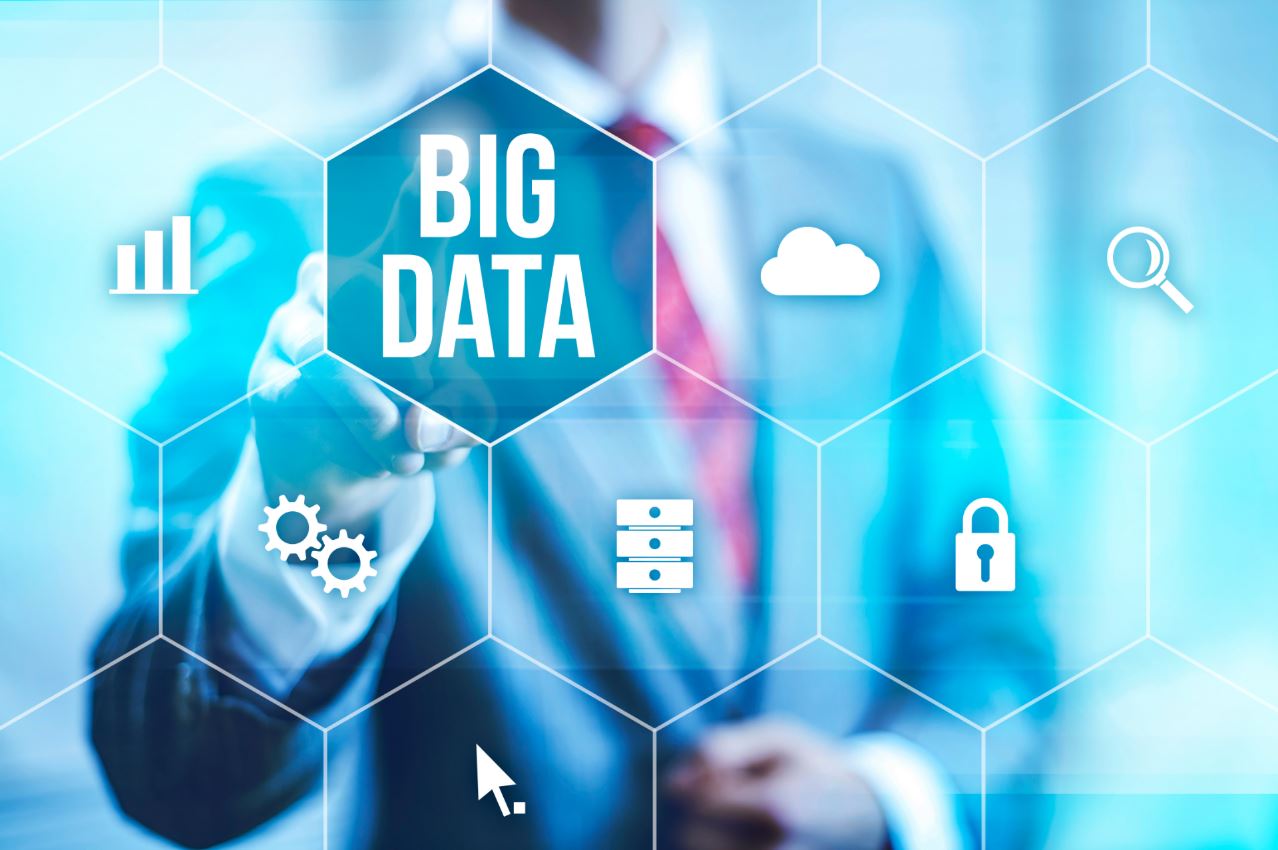 The buzz around Big Data is undeniable. Regardless of the size of the organisation, managers can use this information, to help drive better, more effective organisational decision making, as a result of accurate analysis.
But how? Below are seven ways how effective utilisation of big data could become a boon to your business.  
1. Improve Business Intelligence
Business Intelligence is a process of analysing data which helps managers and corporate executives make more sound business decisions. So if you try to put in some extra effort to ameliorate your organisation's business intelligence, it will result in a more accelerated decision-making process, optimised internal business processes, increased operational efficiency, generation of new revenues, and identification recent market trends.
2. Practical Business Decisions Based On Customer Behaviour
Big Data contains a wealth of information about the way customers of a particular organisation act and behave, like their interests, habits, and demographics in some cases. By analysing sales, market news and social media data, organisations may collect and analyse real-time insights of their customers.
Better marketing strategy can be devised through a careful watch over the customer's needs, taste, and behaviour.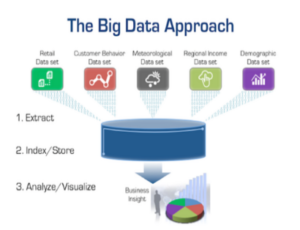 3. Build Trust Among Customers
It is a well-known fact that the more customer trust and satisfaction an organisation has, the more profit it is likely to generate. Feedback from customers gives organisations the key information to make improvements in products and services.
Organisations can use the information gathered from customer feedback in order to make changes to products and services, showing that they listen to customers, and generating further customer satisfaction.
4. Risk Assessment
Big Data houses a vast amount, and variety, of information which could be used as part of risk assessment activities.
Data from sources like mobile devices, social media platforms, and website visits, and information about credit, legal, e-commerce spendings and other online activities, of a particular person reveals hidden consumer behaviours that may not be otherwise known.
This is advantageous for the banking industry, as big data can help in fraud detection through the use of pattern recognition and by comparing internal and external data of the customers. Organisations like MasterCard already use Big Data to assess whether a certain transaction is legitimate or fraudulent.
This information can play a major role in managing risks and making judgments about credit approvals and pricing decisions, before moving forward with the customer at both an individual and product level.
5. Predictive Personalisation
Predictive analytics creates a huge opportunity for behavioural segmentation of the consumers. It analyses personal information of people on websites, their behaviour, their social data and their browsing data.
Content similar to their interests is then catered to the users, giving them their own personalised space to explore and use the services. In this way, you customise your website to suit the requirements of the individual customers based on their demographics and interests which makes them distinct from the crowd.
There are many companies, like Spotify, who are targeting their customer base providing personalised products as per their needs.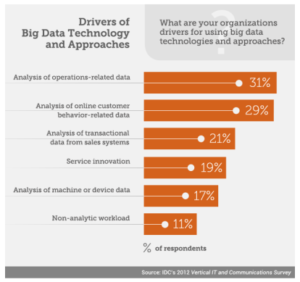 6. Tailor-Made Products and Services
Through big data, we have access to all demographic and personal details of the customers. By matching consumers with the similar products, and the content they have already viewed, personalises their experience on a website.
This method of providing tailor-made services, where customers are connected with exactly those products and services in which they're interested, may also be known as Digital Hospitality.
This often takes customers by surprise and makes them feel special. However, it would be best to ask for the customer's consent before using their personal information, as this will make it appear less intrusive.
7. Cost Reduction
Big Data can also be used for automated decision-making systems, where managers can get regular alerts about maintenance support systems and cost cutting opportunities in their business.
For example, Tesco used Big Data to cut its annual refrigeration cooling costs by 20 per cent across 3000 stores in UK and Ireland. Business operations can be optimised without compromising on the quality standards of products.
Since Big Data is, by its essence, huge, taming it can be quite a difficult task because of the continuous generation of data from different platforms in all realms of the world.
With the efficient utilisation of information received, a huge difference can be made to the business operations of an organisation, provided that the information is critically analysed such that it can be transformed into profits.
For this purpose, a good project management tools platform may come in handy for organisations, as managers will be able to keep an eye on the projects concerned with Big Data extraction.
Swati Panwar is a content writer and tech blogger. Writing is her passion and she believes one day she would change the world with her words. She is a technical writer by day and an insatiable reader at night. Her love for technology and latest digital trends could be seen in her write-ups. Besides this, she is also fond of poetry. She's extremely empathic towards animals and when not writing, she could be found cuddling with her cat.