You're being asked to source more sustainable products, meet climate goals, anticipate post-pandemic supply chain shifts and reduce end of life impact. It's a challenging task, particularly with IT products. The good news is, many procurement professionals have taken on this assignment before you, and they're here to help.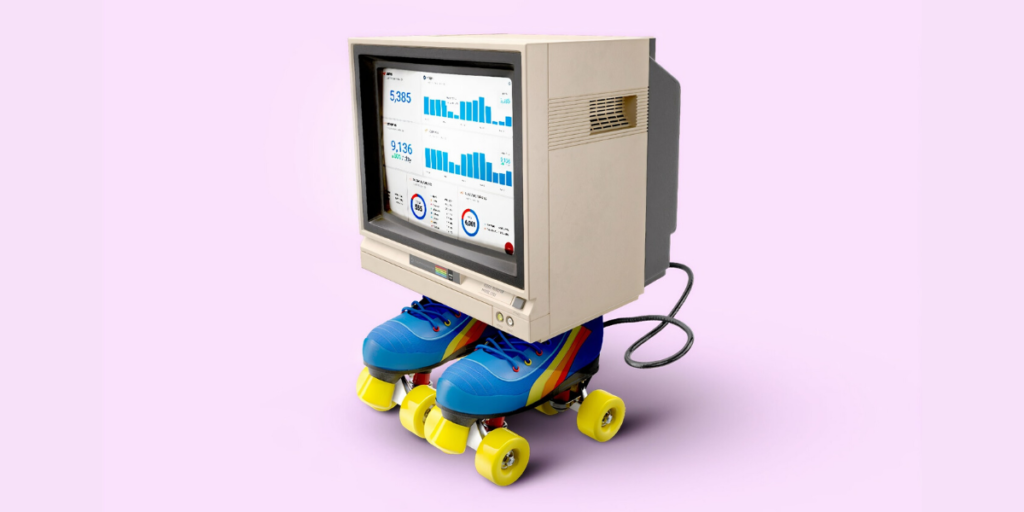 ---
With more than 50 million metric tons generated annually, e-waste has become the world's fastest-growing waste stream. Only around 20% of global e-waste is actually responsibly recycled.
With the typical IT contract based on a three-to-four-year use cycle, the piles of e-waste are growing ever larger. While procurement with a purpose can net you impacts across the organisation, the solution is circularity, an approach gaining traction around the world.
Transitioning from a linear to a circular economy can solve some of society's most pressing sustainability challenges when it comes to IT products. In this blog, we share expert tips on how to source sustainable products, cut costs and meet climate goals through circularity – the solution for circular procurement of IT products.
Defining Circularity
In a linear economy, we make products from virgin natural resources and we discard those products once we're done using them — often after a relatively short time. Today's linear consumption creates substantial carbon dioxide emissions, exhausts natural resources and creates vast amounts of hazardous waste.
In a circular economy, resources are handled more responsibly, with a goal of extending the lifetime of products and recirculating all materials without producing any waste. Circularity means no waste, lower emissions, longer lifespan, lower costs, and a cleaner environment.
Where do we start?
Circularity isn't an abstract notion. Many organisations are practising it now. They're demanding – and getting – change from suppliers.
A new report from TCO Development, the organisation behind the leading global sustainability certification for IT products TCO Certified, offers concrete examples of organisations and manufacturers practising circularity. The report sets out how the circular economy helps solve many of the most pressing sustainability challenges associated with IT products. They've distilled their research into 33 tips for bringing circularity to your organization.
Based on the interviews with experts around the globe, here are the top five tips to make your procurement more sustainable.
1. Use your IT products longer: this is the single most important thing you can do to reduce the consumption of natural resources and cut greenhouse gas emissions. And it cuts costs.
The studies show that simply adding two years to a laptop's life reduces emissions by 30 percent per year. And extending the life of a computer workstation from three to six years saves 28 percent on costs. To keep computers in circulation longer, buy durable products that are possible to repair and upgrade, and choose models with enough performance to cover long-term needs.
2. Work to gradually implement circular practices in your organisation. Take-back programs are an easy way to start.
Large brand owners such as Dell, HP and Lenovo are starting to see IT equipment as a service. They, and all other brand owners with products certified according to the criteria in TCO Certified, have programs that take back computers after your organisation is finished with them. It's an easy first step to add this to your organisation's purchasing process.
3. Think circular when you purchase IT products. Use circular criteria.
For example, add specifications for durability and repairability that will allow you to keep products longer, and criteria for reduction or elimination of hazardous substances that make materials more recyclable. Communicate your goals and tactics with internal and external stakeholders throughout the IT product life cycle.
4. Give your IT products a second life by reselling them.
Even if they no longer meet the needs of your organisation, your equipment still has value. Discuss resale options with a reputable refurbishment or remanufacturing firm that also ensures your data stays secure. Consider charitable donations or surplus resale to employees.
5. Acknowledge that circularity is a team effort and that no one can do it alone. Internal and external cooperation is crucial!
Invite decision makers and specialists from at least your IT, procurement, sustainability, finance, facilities and communication teams to create circular practices inside your organization. And don't go it alone – team up with other buyers to increase your purchasing power and influence. The Sustainable Purchasing Leadership Council is a good place to start. Learn more about TCO Certified and get free support with your sustainable IT procurement.
Procurement's role
As manufacturers are moving circularity forward through product design and service offerings, what's the role of procurement? Sustainable Purchasing Leadership Council CEO Donna Westerman sees procurement professionals as key to driving demand for change.
"Procurement has the power to influence an entire product ecosystem. The decisions made on what to buy impact not only product design but also how those products affect our environment and business resiliency." Westerman said. "Now, more than ever, procurement is at the forefront of what a sustainable future can look like."
Take the first step
The key learning from all the interviews with industry leaders and organisations is simple. Get started. The transition to the circular economy is essential, and we all need to play an active part in it. It doesn't matter so much what the first step is, as long as you take it. As Chris Fielden, Group Supply Chain Director for Innocent Drinks said, being unafraid to fail is key.
Learn more
To see the 33 hands-on tips for circular management of IT products from TCO Development, and read the full report, Impacts and Insights: Circular IT Management in Practice, click here.