The Sunday roast, the Christmas turkey dinner and the summer BBQ – most of us enjoy meat as part of our diet. But do we give enough consideration to animal welfare in the supply chain?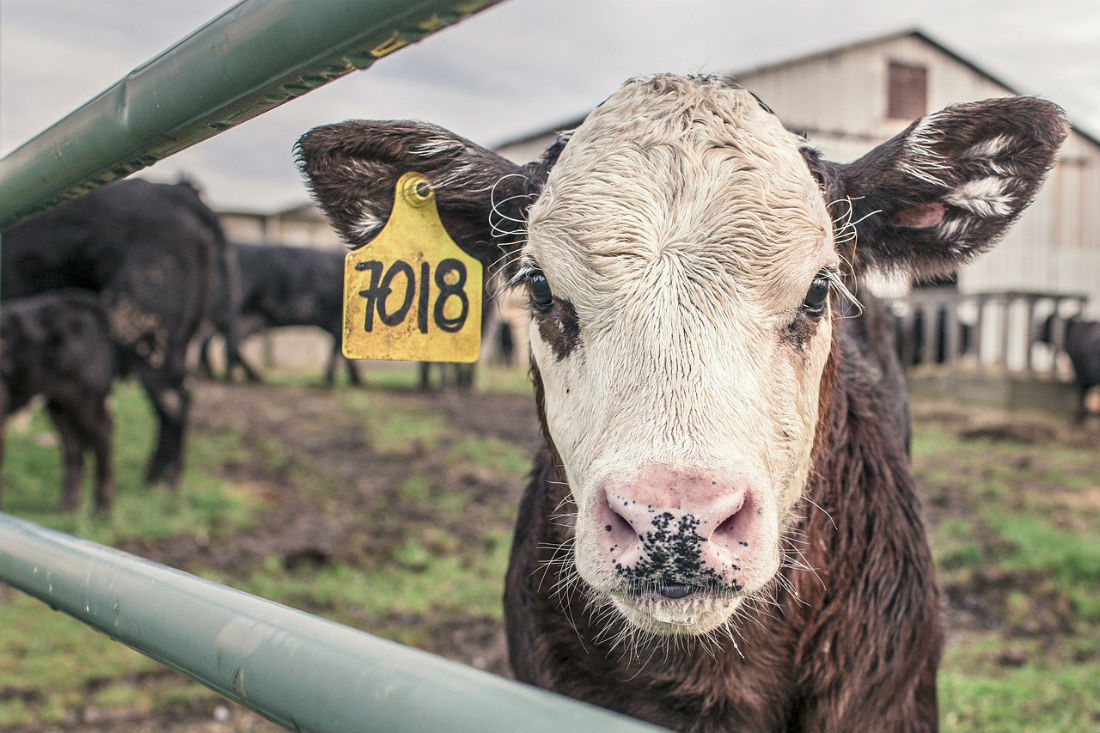 For many people, meat plays a part in most meals during a week. Traditionally, the Sunday roast was a time for families to sit down and enjoy a long, relaxing meal and some quality time together.
However, over the past couple of years, there has been increasing focus on the welfare of the animals, from battery and caged hens, to stall-bred pigs and cows. Despite the best efforts from some high-profile organisations, there are concerns that there is much still to be done.
Meat Sales on the Rise
In the past year, sales of all meat in the UK have increased, following falls in 2013 in relation to the horsemeat scandal. It may come as a surprise to many, but sales of horsemeat have actually increased too, with more people enjoying the meat as a leaner alternative to beef.
Sales of Scottish meat have been given a boost by a new partnership with Swedish retailer ICA, while Hybu Cig Cymru (HCC) – Meat Promotion Wales – aims to increase Welsh beef and lamb sales by more than one-third by 2020. Part of the HCC plan involves ensuring that farmers are balancing efficiency with sustainability and strong environmental credentials.
Welfare Concerns
But further afield, welfare concerns still abound. Australia has seen a boom in exports of live cattle for slaughter to Vietnam, with a 274 per cent increase in sales between 2013 and 2014. However, exports are predicted to slow dramatically in coming months due to a number of factors, one of which is the suspension of facilities due to animal welfare concerns and suspect supply chain practices.
It was also reported in the USA last week that both McDonalds and Costco are phasing out the use of human antibiotics in their chicken supply chains. The move comes after consumer pressure and concerns that the common use of these antibiotics could increase bacterial resistance to treatment, potentially creating 'super-bugs' in humans.
Although McDonalds has given suppliers two years to comply, many experts warn that it will take up to a decade to fully eradicate the practice.
Similar timescales can be expected on the eradication of caged-hen eggs in supermarkets. In Australia, Woolworths and Coles, both came under public scrutiny for stocking caged-hen eggs in the past year. Both have since removed own-brand caged eggs them from their shelves, but they won't be fully removed from shelves until 2018.
Global Efforts
Full-scale, global change in animal welfare will take time. Organisations need to take responsibility for not only their own practices, but also the practices of their supply chains, down to second and third tier suppliers and beyond.
In late 2014, Nestle signed an agreement with World Animal Protection to improve the standards of animal welfare in its supply chain, while Subway, Waitrose and Marks & Spencer all have existing commitments to sustainability and animal welfare as part of long-term goals.
As consumers, we can also play our part by purchasing sustainably. If it becomes unprofitable for organisations to source in a way that is not sensitive to animal welfare, then it's more likely that change will take place.
Find out more about UK animal welfare policy by clicking here.
Read on for the other procurement and supply chain stories making the headlines.
Fairtrade Foundation assesses female participation in international supply chains
As the world prepared to celebrate International Women's Day Sunday (8 March), Equal Harvest, a new study published by the Fairtrade Foundation, states that enabling more women to join the organisations that grow produce such as bananas, cotton and tea, could benefit businesses and support global development, as well as bringing gains for women.
Although women make up almost half the agricultural workforce in developing countries, they account for just 22 per cent of the farmers registered as members of the 1,210 small producer organisations that are certified by Fairtrade. Legal, social and cultural norms often act as barriers to women's participation, for example, membership of co-operatives can be dependent on owning land or crops, some agricultural work may be deemed inappropriate for women, and women may be expected to undertake most of the domestic work in the home, giving them less time to participate in producer groups.
Fairtrade says that increasing the participation of women farmers could boost productivity, improve development outcomes for communities and provide opportunities to launch new products such as the 'Grown By Women' range marketed by Equal Exchange.
A female banana producer in the Dominican Republic said that enabling women to become members of producer organisations is important because "it gives women the right to vote, to participate in decision making, to receive benefits and to live with dignity." A male cotton producer in India said that women should be supported to take up leadership positions because "women are more disciplined and organised and will run these institutions better, whereas men fight amongst themselves and let egos come in the way." 
Read more on Supply Chain Digital
Retailers told to step up
The retail industry is not doing enough to "clean up its act" with suppliers, the UK's supply chain body has warned alongside a new survey highlighting the damage that bullying tactics are having on the sector's reputation.
Figures from the Chartered Institute of Procurement & Supply (CIPS) out today revealed that 88 per cent of supply chain managers think supplier bullying is giving procurement a bad name. Nearly half (49 per cent) of respondents cited"pay to stay" charges as the worst bullying tactic being used to squeeze suppliers, while 35 per cent gave late payments or long payment terms as the worst example of malpractice.
David Noble, CIPS group chief executive, said: "It's time the industry sat up and took notice."
Read more at City A.M.
Saudi Arabia world's biggest, Turkey 9th defense importer
Saudi Arabia passed India to become the world's biggest arms importer last year whileTurkey was the ninth country, as concerns about Iran's ambitions have increased tensions in the Middle East.
India was the second-biggest arms importer in 2014, followed by China, the UAE, Taiwan, Australia, South Korea, Indonesia and Turkey. Saudi spending rose 54 per cent to $6.5 billion last year, while India imported $5.8 billion, according to data released Sunday by IHS, a leading analyst of the global arms trade. Imports will increase 52 per cent to $9.8 billion this year, accounting for $1 of every $7 spent globally, IHS estimated, based on planned deliveries.
"This is definitely unprecedented," said Ben Moores, the report's author. "You're seeing political fractures across the region, and at the same time you've got oil, which allows countries to arm themselves, protect themselves and impose their will as to how they think the region should develop."
Read more at Todays Zaman
Clogged transit costs billions, highlights supply chain weaknesses
Both government and private research agree: America's freight system is under serious pressure, and supply chains are particularly vulnerable to the strain.
Over the next two decades, 45 per cent more freight will move over America's already crowded roads, rails, seas and skies, according to the Department of Transportation, which recently released a white paper, Beyond Traffic 2045. The report highlights the need to ease congestion and warns that without a solution, companies are wasting significant funds on their procurement operations.
Nike, the DoT found, spends an extra $4 million every week and carries up to two extra weeks of inventory to cover anticipated shipping delays.
But these delays impact more than just the procurers of these goods stuck in gridlock… Research shows that technology and innovation will be paramount in smoothing out the congested supply chains across the U.S., and throughout the globe. But findings also show that players in the supply chain are using highly outdated technology, if any at all, to make the procurement process more efficient.
Read more at Pymnts.com
The next generation of location aware supply chain applications
It has long been possible to build a geofence and detect when an inbound carrier was 20 miles out from a warehouse.  But warehouse managers, and transportation planners are busy.  What good would those notifications do?  These managers and planners don't have time to look at every carrier notification and examine whether that truck will hit their dock on schedule.
Supply chain planning applications have long been in-memory applications.  This is a fancy way of saying that these applications were based on technologies that allowed them to solve very big problems very quickly. But now there is a new generation of in-memory computing.  That means the problems we can solve quickly are getting bigger and bigger.
JDA is an example of one supply chain software firm looking to utilize the new generation of in-memory computing to build larger supply chain models spanning planning and execution. Today a company with advanced logistics capabilities would have a warehouse management system (WMS), a dock scheduling and yard management solution, and a transportation management system (TMS) in order to improve their logistics capabilities. Both WMS and TMS have good business cases associated with them.  But these applications are laser focused on their own domains.
JDA is beginning to build JDA Intelligent Fulfillment, a set of logistics planning and execution solutions that understand constraints that cross warehousing, the yard, and transportation.
Read more at Logistics Viewpoints