"Behind every growth story like ours, there's always a procurement person who has provided an opportunity." Procurious caught up with inspirational dynamo Nina Vaca at ISM2017 to discover why procurement needs to give entrepreneurs every chance.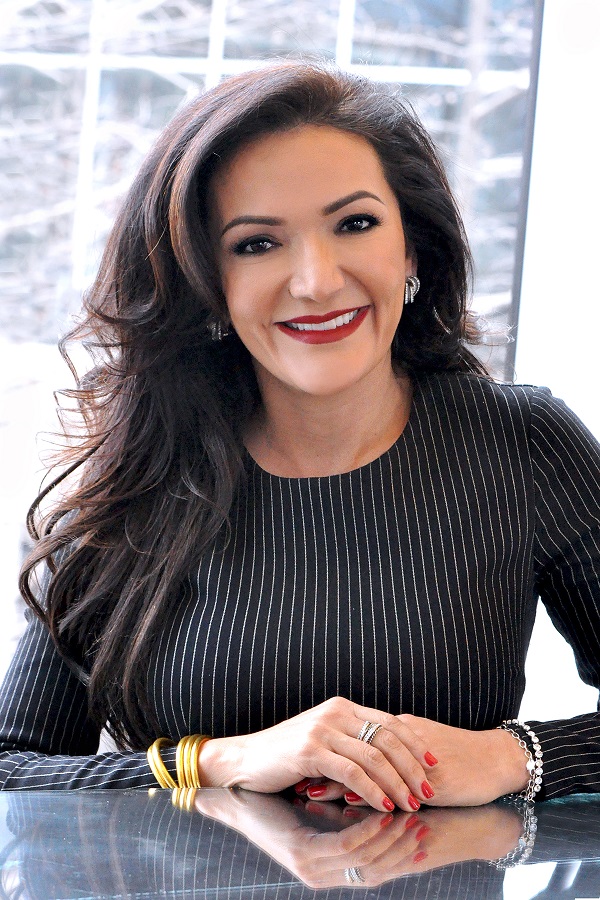 "The unsung heroes of my stories are always in procurement and supply," says Nina Vaca. The Chairman and CEO of Pinnacle Group has experienced a roller-coaster of ups and downs in her 20-year journey from a niche IT business that was started on her living room floor to the workforce solutions powerhouse it is today.
"Success is rarely linear," Vaca says. "Some of the hardest moments of my life were after 9/11, when we were at the brink of bankruptcy and almost didn't make payroll. But every time, someone in procurement saved the day by providing the opportunity to bid."
Procurement wasn't just responsible for pulling Pinnacle Group back from the brink. A series of big breaks, provided by people who saw the vast potential in Vaca's business, enabled an incredible growth story from a local, to regional, to national, to a global player. "Whether it has been the CPO, or a procurement executive, or a procurement manager responsible for our sector – those are the people who have always given us a shot," she says.
Vaca gives the example of an RFP from the procurement team at Verizon. "We lost the first, the second – by the time we got the 10th RFP, we asked them for mentoring to discover exactly what we needed to do to win the contract. When we eventually won the contract it had grown from a tiny piece of work to a significantly bigger opportunity."
"Our next big break came from the CPO of Electronic Data Systems. At that point we were a $40 million company, and we won a $160 million contract. Again, it was because the CPO really believed in us, and mentored us through the process. That contract took us from four states to all 50. That was followed by our biggest contract in Pinnacle's history, awarded to us by the CPO of Comcast. We didn't know each other very well initially, but he was willing to take a leap of faith and was very intentional about doing business with us. They were looking for a minority-owned company for a very strategic piece of work. That was a very aggressive RFP process, but winning that contract affirmed our ability to provide service on a very large scale and helped us become the number one fastest growing woman-owned company in the US."
The result of Pinnacle Group's incredible growth was that the company found itself breaking through a ceiling that no other Hispanic, female-owned company had crossed before. "When I broke through that ceiling, I found myself to be the only woman, and the youngest, to be in that position. That's not acceptable to me, which is why it's so important to nurture hope and inspiration in others to do the same thing. In a way, when the CPO awarded us that contract, the community benefits outweighed business benefits."
"'Ambition' is seen by some as a dirty word, along with wealth creation. That's how the U.S. has prospered, through people creating wealth not only for their families, but for their communities and the nation. For my daughters, ambition is a necessity, so long as you approach it in a positive way, and not by trying to succeed at the expense of others."
Five ways procurement can help entrepreneurs succeed:
1. Provide them with an opportunity to play: Big breaks, such as those that propelled Pinnacle into its position as a market-leader, were only made possible because someone in procurement saw potential, took a risk and provided an opportunity.
2. Do your homework: "Look for the best and brightest, not just at the numbers", says Vaca. Depending on your organisation's goals, you might be looking for the fastest-growing or most scalable organisation to work with.
3. Mentor entrepreneurs: Contracts are won when someone in procurement is willing to guide you, offer a helping hand, take your phone-call and provide an opportunity. The common thread across all of Pinnacle's big breaks is there was a supportive CPO mentoring them through the process.  
4. Sponsor wherever possible: Vaca has a very clear definition of sponsorship: "Sponsorship means someone being willing to put their personal brand on you – your success is their success." How do you attract sponsors? "Be crazy good at what you do, and you'll become a magnet for people who want to sponsor you. They won't sponsor you if you're not bringing your best every day."
5. Get engaged in the ecosystem: For procurement, this means getting out of your comfort zone and getting engaged with organisations like ISM, or ramping up your online presence to build your network. For Vaca, engagement means philanthropy and providing inspiration and information to people who may want to follow in her footsteps. For this reason, she launched ninavaca.com, immersed herself in promoting STEM education, and takes every opportunity to give back to the community. "We host groups of students all the time at Pinnacle headquarters, and we are the industry partner for Thomas Jefferson Collegiate Academy – an early college high school preparing students to work in STEM fields upon graduation. If you want to do global things, start locally."
Nina Vaca is Chairman & CEO of Pinnacle Group, and Presidential Ambassador for Global Entrepreneurship.