No sooner had 2017 started than Amazon appeared in the news in a big way. From flying warehouses, to buyouts of fashion chains, no-one dominates the headlines quite like the online giant.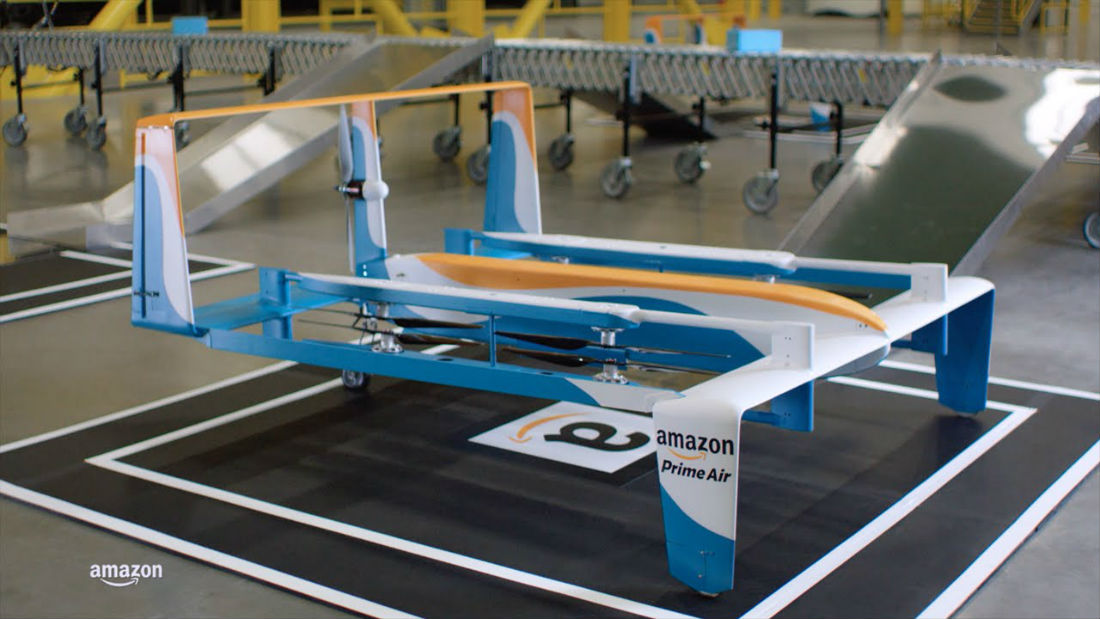 Disruption. It was a buzzword of 2016, and even if the word is falling out of favour, the activity looks set to continue this year. And the company at the forefront (again) of this disruption is Amazon.
The online giant has proven time and again it's not content to rest on it laurels. So when the company appeared across the news headlines for a variety of reasons, you might not have been surprised. However, when you consider the headlines it was making, you might think again.
Flying Warehouses – The New Reality
Many companies will consider the cost of new facilities to meet demand trends in their strategies. Amazon, however, appear to have bypassed the real estate question with their proposed flying warehouse.
The company submitted patents late in 2016 for these warehouses, which would be serviced by a fleet of drones. The purpose of the "airborne fulfilment centre" would be to visit spectator-heavy events (think music festivals, sports events) where they could sell in-demand goods.
Analytics firm, CB Insights, were responsible for finding the flying warehouse patent, originally filed in 2014.  Additional patents serve to outline other plans in line with the warehouses too. These include a fleet of shuttles to keep warehouses stocked, the creation of an interconnected network of drones, as well as docking stations for drones to allow them to be picked up by the shuttles.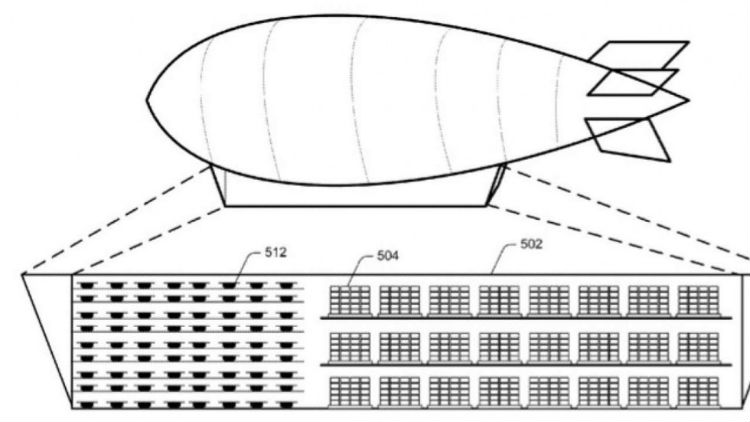 The idea might sound a touch fantastical, but there are serious potential benefits that Amazon could realise. Not only would it save Amazon money in building warehouses, but it would also save on energy costs. Drones would be able to glide down to deliveries before being picked up.
Add to this using the airships as flying billboards, and Amazon could sell advertising space above some of the world's biggest events.
This could represent a huge step change in the retail environment, with Amazon at the forefront. And you wouldn't bet against them making it a reality. After all, it wasn't long ago they completed the first drone delivery – something people dismissed when the idea was first proposed.
The Fastest Fashion of All?
It's not just logistics and warehousing that Amazon are interested in disrupting either. There are strong rumours in the USA that Amazon are set to purchase American Apparel out of bankruptcy.
The clothing retailer went into bankruptcy in November for a second time. Now, with bids submitted late last week, it is suggested that Amazon might come out victorious. The move would fall in line with Amazon's strategy to add to it's nascent fashion arm.
The buyout would help to protect 4,500 jobs in America, and allow them to access American Apparel's 100 plus stores across the country. It could also give Amazon a political boost following heavy criticism of its practices from President-elect Donald Trump.
Throughout his Presidential campaign, Trump criticised Amazon (amongst others) over its tax payments and business model. However, by purchasing American Apparel and maintaining its 'Made in America' promise, it's thought that it may help smooth tensions between the company and the future President.
Technology Trends
Finally, Amazon has also been making headlines in the technology world. Even without attending the CES gadget show in Las Vegas, Amazon is making its presence felt.
Not only is Amazon's 'Alexa' AI assistant gaining in popularity, it's also the chosen system for many other companies. Prominent companies, including Ford, LG, and Lenovo have all opted for Alexa as the AI interface in some of their products.
Increasing number of products are integrating voice commands, and Amazon's decision to release an Alexa developer kit last year appear to be paying off. The company is seen as the early mover in this space, and looks set to continue its dominance over its rivals.
Even if there is still potential for glitches in the system delivering unwelcome surprises!
Do you think Amazon will make its flying warehouses a reality? Is this the next step in retail? Let us know in the comments below.
With the new year flying past, we've saved you some time by searching out this week's top headlines…
Tesla's Gigafactory Begins Mass Production of Battery Cells
In partnership with Panasonic, Tesla has begun producing lithium-ion battery cells for energy storage products and the Model 3 vehicle.

The Gigafactory is being built in phases, with manufacturing beginning inside finished sections. It is expected to be the largest building in the world when completed.

The current structure is only 30 per cent complete, yet houses 4.9 million square feet of operational space.

Tesla anticipates cost reductions through increasing automation, process design, locating most manufacturing processes under one roof and economies of scale.  
Read more on the Tesla website
Trump "Personally Involved" in Procurement Decisions
An analysis of Donald Trump's campaign promises and policies has revealed that he is unlikely to make significant changes to U.S. Defence procurement policy.

However, he will seek to be personally involved in the negotiation of major acquisitions.

The President-elect tweeted about cost overruns of the Lockheed Martin F-35 fighter jet, and encouraged Boeing to compete with its F-18 Super Hornet.

Trump's focus appears to be on technology that is immediately available rather than future research and development, and leans towards Airforce and Navy investment rather than Army.
Read more at Defense News 
Top Supply Chain Universities Ranked in U.S.
SCM World has released the results of a survey ranking the top institutions for Supply Chain courses in the U.S.

Practitioners were asked to list their top three institutions that are "markers of supply chain talent",

The top five places went to: Michigan State University; Western Michigan University; Massachusetts Institute of Technology; Penn State University; and Arizona State University.

Connection to industry, through practical education and internships, was also flagged as an important factor in the results.
Read more at Forbes
Apple Removes New York Times from App Store
Apple has removed the New York Times App from its Chinese app store, in compliance with a request from the Chinese Government.
The Chinese Government began blocking the NYT website after a series of articles on then Prime Minister, Wen Jiabao, in 2012.
An Apple spokesperson stated the reason for the removal was "that the app is in violation of local regulations".
Both Apple and Chinese authorities declined to comment on what regulations had been violated, or if the app would reappear in the future.
Read more at the New York Times