Global trade growth has slipped to its slowest rate since the 2009 financial crisis, sparking concerns for jobs and economic growth.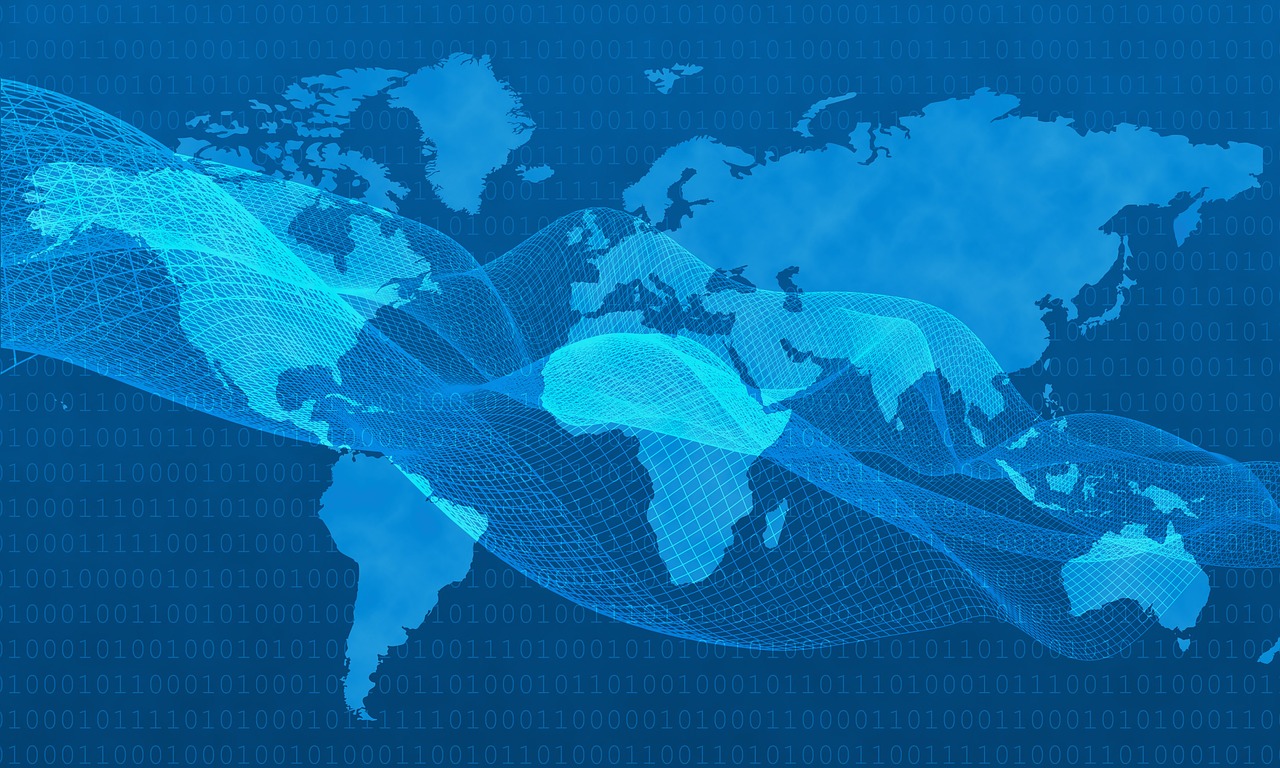 The World Trade Organisation has released figures showing that global growth has fallen to 1.7 per cent in 2016. This is well below the forecast 2.8 per cent growth in GDP outlined by the WTO at the beginning of the year.
It's expected global GDP growth will remain around 2.2 per cent for 2016, which would represent the lowest figure since the financial crisis in 2009.
The slowdown in growth has been driven by a sharp decline in merchandise trade volumes. These fell in Quarter 1, and then didn't rebound as expected to the middle of the year.
On top of this, the WTO has also revised its 2017 forecasts downwards, from 3.6 per cent, to between 1.8 and 3.1 per cent.
Decelerating Global Trade & Growth
Falling global trade and growth is also in part due to slow growth and performance in major world economies, such as China and Brazil.
North American growth, the strongest in the world in 2014-15, has also slowed. A reduction on imports into the USA has been partly to blame for this.
The volatility in the global economy, as well as a backdrop of increasing uncertainty, has been a major consideration for many countries in their trade.
Disagreements over global trade partnerships, such as the Trans-Pacific Partnership, have not helped the situation. Both US Presidential candidates oppose the agreement, and have stated they will end US involvement in it after November's election.
The WTO have also warned that uncertainty around the UK's ongoing relationship with the EU following June's Brexit vote may lead to even slower growth in coming years.
Protectionism Hurting Growth
After an extensive period of global trade growth through globalisation, many countries are now looking to pull both manufacturing and supply chains back within their borders.
A separate report by the International Monetary Fund (IMF) highlighted the role of protectionism in the slowdown. While tariffs on trade are regulated by the WTO, other measures, such as reducing quotas and increasing subsidies for in-country manufacturing, can be used to reduce exports.
This then has a knock-on effect on global trade volumes, and can inhibit development of global supply chains.
Roberto Azevedo, the WTO's director-general, said, "The dramatic slowing of trade growth is serious and should serve as a wake-up call. It is particularly concerning in the context of growing anti-globalisation sentiment. We need to make sure that this does not translate into misguided policies that could make the situation much worse."
Job and Economic Growth Risk
The global slowdown in trade has also raised concerns about job creation, and general health of the world economy. Both economic growth and job creation have long been linked to open trade.
Efforts to re-shore manufacturing and supply chains have an impact on global employment. Though it must be said that many organisation are seeing economic benefits from bringing manufacturing back in-house. These benefits are passed on to the both the local and national economies in turn.
However, for many developing countries and smaller companies, the slowdown in trade will hit harder. Roberto Azevedo called on countries to "heed the lessons of history", and re-commit to open trading to boost economic growth.
Though some positive signs have been seen in the past month or so, the uncertainty remains. The US Presidential Election could fundamentally change the way one of the world's largest economies interacts with the rest of the world.
And with other major economies not showing signs of quick recovery, it remains to be seen when or if the global slowdown will be arrested.
What are you seeing in relation to global trade in procurement? Is your supply chain suffering from the slowdown? Let us know below.
We've taken time out from getting you fit with Career Boot Camp to check out the top headlines this week. 
Activists Block Palm Oil Operations
Greenpeace activists are blockading operations of IOI, one of the world's biggest producers and traders of palm oil.

A group of ten people, including two Indonesian farmers affected by forest fires related to palm oil operations, are blocking access to IOI's refinery in Rotterdam.

The Greenpeace ship Esperanza is also preventing palm oil from being unloaded from incoming tankers.

Greenpeace is demanding that IOI commits to a sustainable palm oil supply chain before they lift the blockade.
Read more at Maritime Executive
US Craft Beer Brewers Outpace Supply Chain
US hops farmers are struggling to fulfil orders for a rapidly growing number of craft breweries,

The industry has doubled in size over the past five years, as consumers look to smaller companies for their beer.

Farmland devoted to varieties of hops has increased by 65 per cent in the same period. However,

 the number of small customers makes it difficult for farmers to keep up with demand.

As a result, production has slowed for the first time after several years of rapid growth.  
Read more at the Wall Street Journal
Inquiry Launched Into UK Defence Procurement
An inquiry into the UK's military acquisition and procurement policy has been launched by the House of Commons Defence Committee.
The review was prompted by a report published last year by think-tank Civitas that argued for an overhaul of the MOD's acquisition process.
The committee's inquiry will look into whether emerging acquisition systems are offering value for money.
It will also look at the implication of Brexit will have on the UK's defence industry.
Read more at Supply Management
Silicon Valley Alive to Truck Potential
Silicon Valley tech organisations are looking more closely at why trucks have jumped ahead of cars in driverless technology.
Software companies are also looking at the technologies that could be used in passenger cars in future.
Uber demonstrated its interest in lorries when it announced the acquisition of Otto, a start-up focused on self-driving technology for trucks.
It has been argued that such technology is used on commercial vehicles first, as there is potential for faster ROI.
Read more on The Financial Times