Procurement's fight for strategic recognition could be seen as a fight for its very survival. Could it be time to assemble around a collective idea before the endgame starts?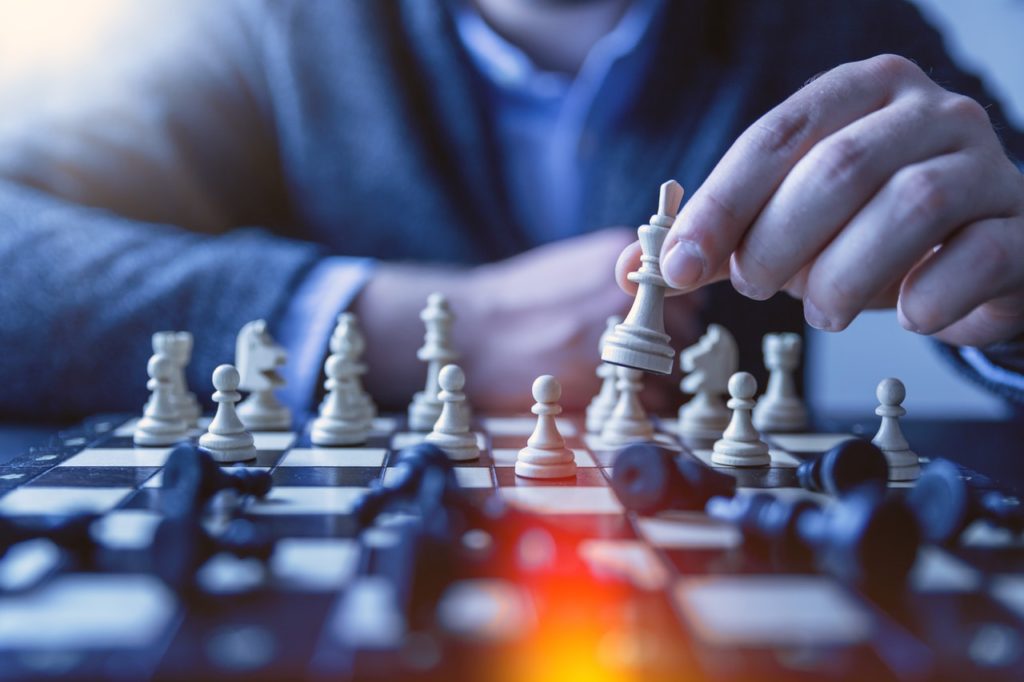 Have you heard the one about procurement being outsourced as a function? Where organisations finally tired of not getting the value they need and hand over the reins to an external third-party to run the show? If that sounded like the lead in to a joke, it wasn't intended as one.
Procurement needs to face up to the reality that if it can't add value as it promises, then organisations may choose another route for the function. But where there is adversity, there are heroes to stand up. And with Group Purchasing Organisations (GPOs), these heroes are closer than you think!
Outsourcing Procurement
At the turn of the decade there was an increasing number of organisations picking this as their procurement strategy. More recently, and famously, in 2015, PepsiCo took the decision to outsource its marketing procurement function to much fanfare and no small amount of worry for the global profession.
It's hard to argue against the benefits of this approach too, with cost reduction, increased leverage for discounts and economies of scale just 3 from a wide list. But don't polish your CVs to find new career just yet. What if there was a way to get the benefits above, but retain control on your procurement and even free up time to allow for more strategic input.
The Avengers and Procurement?
Let's look at this through a lens the majority of people will be familiar with. The meteoric success of the Marvel Cinematic Universe is based around the ability to tell a variety of different, diverse stories, but then tie up all of these strands into one, larger story.
The collective vision is why the first film in the series, Iron Man (2008) took $585 million at the box office, while the latest, Avengers: Endgame (2019) has taken in $2.796 billion. And counting.
From a procurement point of view, this collective vision comes in the form of Group Purchasing Organisations (GPO). There are numerous similarities between the Avengers and GPOs (bear with me!), but here are the top 3:
1. Leadership
The Avengers is a collection of larger-than-life superheroes, all with their own agendas, quirks and egos. What allows them to be an effective force in the fight against evil is that they have great leadership. Step forward Steve Rogers, a.k.a. Captain America.
What makes "Cap" a born leader is that he sets aside his own feelings and agenda for the greater good. He makes sure that every member of the team has a voice, even down to the smallest or newest ones.
And that is one of the key aspects of a GPO. It enables every procurement organisation to have access to the network, facilitating benefits that wouldn't have been possible on their own. These benefits, such as cost optimisation and savings via economies of scale go on to a different sort of leadership – cost leadership.
2. The Power of the Collective
Individually the Avengers were all quite stellar. As Tony Stark himself puts it in The Avengers (2012), "a demi-god; a super-soldier, a living legend who actually lives up to the legend, a man with breathtaking anger-management issues, a couple of master assassins", not forgetting Iron Man himself.
Individually, they were heroes, but none of them strong enough to defeat a larger enemy. Only by working together, and in Endgame having a second shot at it, did they possess sufficient power to be victorious.
A GPO ties together the varied procurement strategies of its member organisations, increasing the buying power of the collective. The centralised procurement would provide great benefits without giving up any of the control.
3. Data & Analysis
Where would the Avengers be without the technology of Stark Industries, the nation of Wakanda or the power of Hulk? Just as important is the data provided by SHIELD and analysis that they rely on for running missions, frequently broken down for them by Vision.
A GPO has access to all the data that a procurement organisation would require for strategic buying, in the form of procurement solutions. Analytics organisations, like Sourcing Insights, provide all the back up required for successful sourcing, while ensuring that everything is managed against real-time, accurate data.
Procurement – Assemble!
It might not be the most obvious of matches, but there's no doubt that for many organisations this could be a huge win. Far from ceding control of their procurement, they can pass over the transactional and highly resource-intensive aspects to someone else, meaning their procurement team can be strategic, like SHIELD.
So maybe it's time for us all to embrace our inner superhero and take a step towards a collective vision of the future. Who knows, we might all together be able to save our great profession before the Endgame arrives!
If you would like to learn more about the super benefits of Group Purchasing Organisations and how they could assist with your savings agenda, please visit UNA.com today!