We should care more about strategic supplier management right now, despite this being the time of COVID, budget cliffs, and "everything is on the table" portfolio reviews.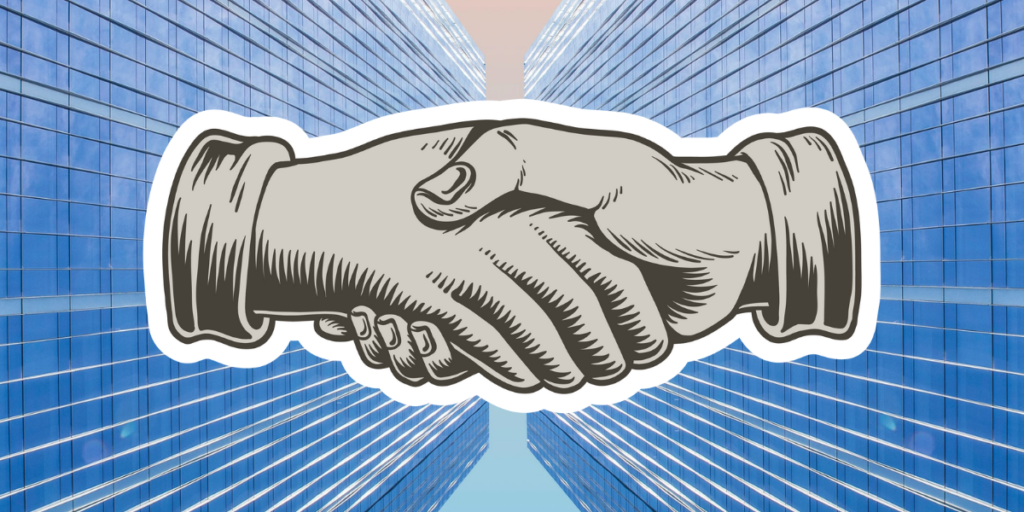 ---
While procurement's roots sometimes feel operational, based on the tactical action of turning a requisition into a PO, the trunk of the procurement tree is strategic sourcing. In even moderately mature organisations, we see teams organised around execution of an n-step sourcing process designed to consolidate volume with fewer suppliers and generate cost savings.
For those teams that have advanced to category management, there's an effort to better understand stakeholder needs and the external market, and to build out a longer-term project plan to drive value beyond savings. Think of those projects as the branches that continue to grow and generate new value. Check out this post for more on cost savings opportunities and this one on post-COVID strategy.
It's often not until we get past a certain stage of organisational maturity that supplier management really becomes an area of focus. In a seedling organization with a thin trunk, the idea of spending time out on thin branches may feel wasted when there is fresh spend to be sourced.
However, now that most procurement organisations are mature enough to be thinking about value beyond savings – and I believe most are, whether they are recognised for it or not – we need to think about the opportunities hanging off those branches. Where do we want to spend our time? On the thickest, strongest branches that can support our future objectives, with many offshoots for new value, of course.
Stepping away from the tree analogy (sorry if that went too far), what many of us in the function have learned over time is that more value can come from nurturing our existing supplier relationships than from sourcing events with new suppliers. In fact, when growth stagnates and we rely on these partners to see us through hard times, strategic supplier management can become a competitive differentiator. Companies with access to the latest technology, the best support levels, and the freshest ideas, are the ones winning in the modern world.
My first research study on Supplier Relationship Management (SRM) was back in 2006, and these concepts were just coming into vogue. Then I did two more studies, each five years apart, with very little difference in industry maturity.
In that time, I had numerous large organizations come to me saying, "we need to build up an SRM program." Sometimes the same company, five years after the last attempt had failed and management was back to square one. Here I am again, testing the market with another study, this time focused on the practices and outcomes from our most strategic suppliers.
Why should we care about strategic supplier management right now, in the time of COVID, budget cliffs, and "everything is on the table" portfolio reviews? It's important for a few reasons:
In times like these, we rely on our partners even more
As much as we want to run out and negotiate cost reductions, we all know many companies would not have made it through the last six months without a strong supply base. Monitoring risk and financial stability is critical right now. Knowing enough about the financials of a key supplier is important when seeking out savings – some are hovering on the brink of collapse, while others are doing just fine. (Talk to me about outsourcers' margins here).
Innovation will get us out of this
If you thought digital transformation was a buzz phrase, wait until you are the only company handling paper mail from customers in a work from home environment while your peers have digitised their customer interactions. For those behind the tech curve, the last six months were more painful and lit a fire under some management teams to start investing. Who will enable that technology? Unless you have vast internal resources and capabilities, you'll be leveraging third party partners (i.e., suppliers) to realize that vision. Categories like IT services are exploding with demand, and managing the outcomes of the largest partners will be critical to stay competitive.
Portfolio reviews should be fact-based
What does that mean in this context? It means that if you are deciding which suppliers to keep and which to phase out, RFP away, or replace, you need to have a quantitative understanding of past performance. Too often, opinions, anecdotes, and emotions are brought to the table to keep or remove a partner. Strong performance management processes mean decisions can be rooted in actual performance, and perceptions can be validated or addressed proactively.
With these current day realities in mind, Everest Group recently launched a Pinnacle Model® study specifically targeted at management of strategic suppliers. Our Pinnacle Model methodology maps capabilities to outcomes and attempts to find the correlation between best practice implementation and results. By plotting organizations against each other, we can clearly see what is working and what is not.
In this study, we endeavor to understand how procurement organizations are handling the following challenges:
Lack of clear stratification of the supply base. With most organizations having thousands of suppliers per billion dollars of spend, it's important to know where to focus your efforts. If the squeaky wheel is getting the grease, it's easy for category managers to spend too much time chasing issues with less impactful suppliers.
Inconsistent or ill-defined internal roles. Many organisations have groups managing suppliers throughout the business as well as SRM efforts from procurement. If roles and responsibilities of various groups are not well defined, there can be overlapping work and missed opportunities. We delve into the objectives and activities of Vendor Management Organizations (VMOs) and other supplier management teams.
Too much manual effort due to lack of automation. Service management tools are well developed within IT but may not be broadly used across spend categories. There are now Supplier Performance Management (SPM) tools on the market using AI to tie contracts to service levels. Without proper tools in place – and adoption is still fairly low – tracking performance, monitoring risk, and planning actions across the supply base becomes highly manual. This is, in my experience, a primary reason many SRM initiatives failed. When we rely on spreadsheets and sweat, without a hard ROI, this is the first initiative to drop.
Poor outcome measurement. Even if the functional scorecard measures outcomes – and many don't – are individual category and supplier managers rewarded for work done to manage suppliers? It's typical to, at best, measure activities such as number of business reviews. Too often, teams are focused on savings to the detriment of value driven by innovation, performance improvements, and risk mitigation, and other stakeholder valued metrics.
Taking all these factors in consideration, are YOU giving your strategic suppliers enough attention? Take our Pinnacle Model study here to find out. I look forward to reviewing the results with you soon.