Procurious' Hugo Britt shares his experience of what happens when you truly disconnect – whether it's on an extended career break, or just a short trip away.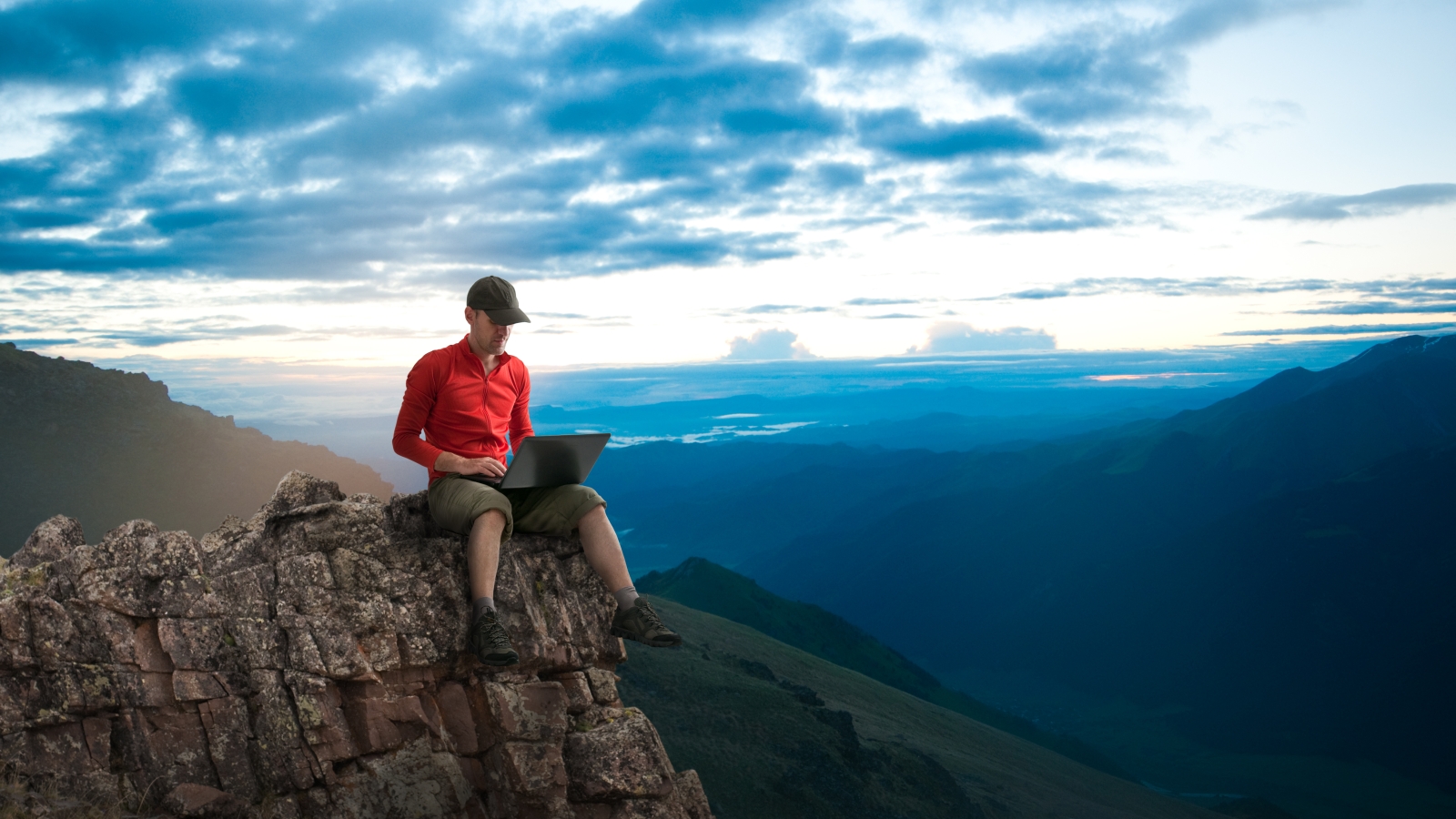 Our webinar, Out of Office: Your Career Break (Through), takes place at 1pm on 10th August 2017. Register your attendence for FREE here. 
It's 2009. I'm sitting alone in a tent perched high in the Italian Apennines, listening to the roaring of wild boars on the other side of the canvas. I've been scribbling away at my journal by torchlight in an effort to capture my experience hiking the 400km, 23-day Apennine Trail, when something makes me pause mid-sentence. I flip to a clean page at the back of the notebook and, in full caps, write the words "LIFE PLAN" at the top of the page.
I've still got that journal, but I remember tearing that page out a few days later, a bit embarrassed at how self-indulgent it seemed. What was I up to when I wrote it? I'm not normally one to come up with grandiose life plans – in fact, I usually have trouble planning more than a week or so ahead.
Here's my theory.
Zooming out
By that point in my hike, I'd been trudging along for nearly 20 days. This was to be the last hurrah after nearly a year of travel. My then-girlfriend and travel partner (now, happily, my wife) was working in the UK, and I'd taken the opportunity to do something I'd always wanted before heading back to Australia – one of Europe's spectacular long-distance trails. I was going it alone, not only in the sense that I didn't have a hiking partner but because the trail rarely passed through towns. It was off-season, so I barely met anybody over those three weeks in the mountains apart from the odd deer hunter. I had a phone, but rarely had reception – and (it being 2009), I was yet to upgrade to a smartphone.
In short, I'd disconnected. I hadn't thought about the job I'd resigned from for months – nor was I worrying about finding another job when my shoe-string travel budget inevitably gave out and I had to head home. If I did think about my career, it tended to be through a wider lens ("What do I really want to do with my life") rather than the practical details ("I need to update my CV, line up some interviews, buy a new suit…"). Thoughts like this didn't even occur to me, probably because they'd have been so incongruous with what I was doing at that moment, whether it was trudging up a slope or cooking dinner on a fuel stove.
My point is that if you do manage to properly disconnect, you stop sweating the small stuff. From memory, the four or five points in my so-called life plan weren't about getting practical little jobs done – it was more of an epic to-do list. It included asking my girlfriend to marry me, deciding what city we wanted to live in, whether I really wanted to finish my current course of study – in other words, the big-ticket items.
Switching off on a short break
2017 – eight years later, I've just returned from a very different sort of trip. Our family of four took in the frenetic sights and sounds of Hong Kong for two weeks, which gave me a short, but invaluable, chance to disconnect from the office. Unlike back in 2009, I was very much employed this time around and must admit sneaking a glance at my inbox a couple of times in those first couple of days. Eventually, I made the conscious decision to switch off and did so by disabling just about everything on my phone apart from the camera app.
Switching off helped me zoom out. It helped me put some common-sense context around the unanswered emails and unfinished projects sitting in my inbox. While I can't claim to have completely stopped thinking about work during that two-week break, my thought process shifted from the detailed level (sweating the small-stuff) to discovering the bigger picture. Almost subconsciously, I was rearranging the tasks on my plate into a realistic order of priority, and even had a couple of "aha" moments – not by sitting down at a laptop and working, but while I was doing something completely unrelated, like lining up to purchase a ferry ticket.
Find your holiday brain
There's some science behind this. Earlier in 2017, Procurious interviewed James Bannerman, a Creative Change Agent and phycologist about the best ways to unlock creativity. He said "Trying to be creative is like trying to go to sleep. If you're too busy focusing on going to sleep, you'll stay awake because there's all sorts of brainwave activity linked to beta waves that will keep you from falling asleep."
Bannerman explained that there's a sweet-spot that allows creativity to flourish. "We tend to be most creative when we're focused but not over-focused, and relaxed but not too relaxed. You're more likely to think creatively when you step away from your desk, and do something like go for a run, or go for a drive, or simply look out the window. It's about finding that optimum state."
So, there you have it. Stepping away from your career allows you to perform better in that career. Time to book my next trip.
Our webinar, Out of Office: Your Career Break (Through), takes place at 1pm on 10th August 2017. Register your attendence for FREE here.