The need for smarter procurement
Procurious is in Cardiff for Procurement Week 2015. We sat in on the 4th FAPPE (Faster Adoption of Public Procurement in Europe) Meeting where the group discussed  pertinent issues that need addressing when deciding on a roadmap for smarter procurement.
We've taken these concerns and have chosen to present them to you in the form of an infographic.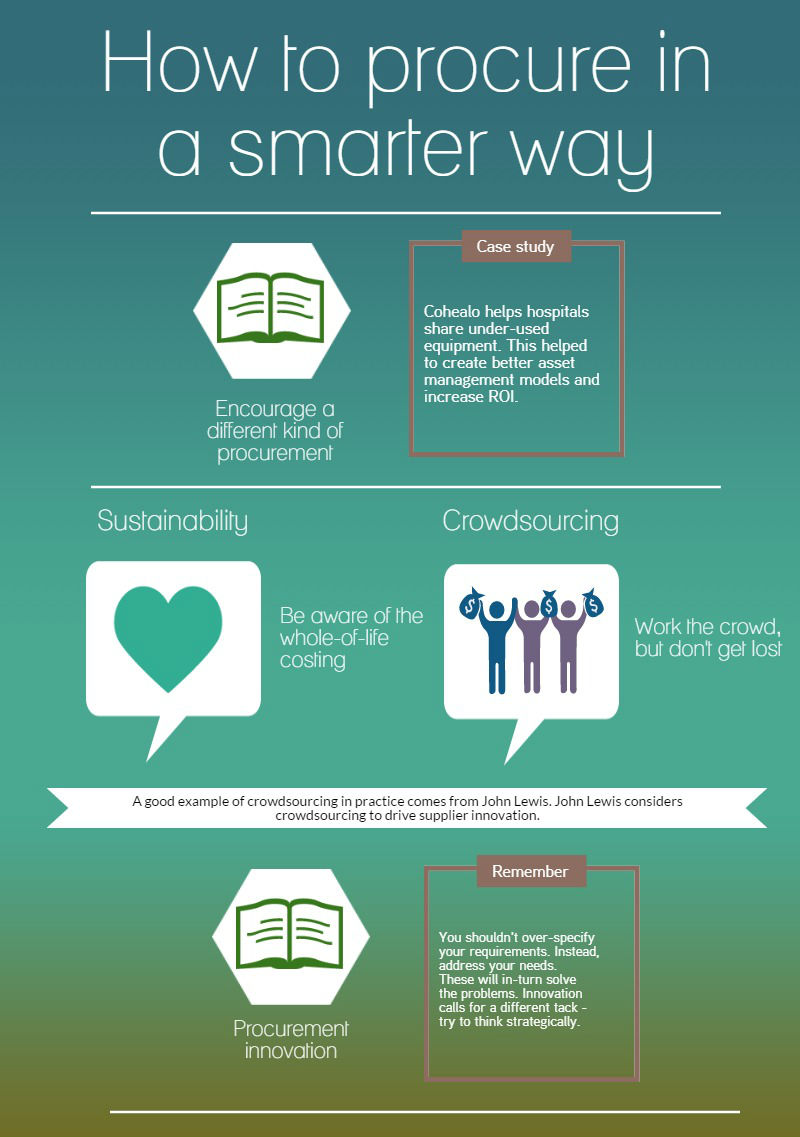 FAPPE is the brainchild of Rui Patricio – the Managing Director (Procurement & Innovation Management Consulting) of Digitalflow. Digitalflow is a Portuguese boutique consulting firm that offers a full range of services to support the implementation of business-to-government processes making use of electronic platforms.