The bushfire crisis has devastated Australia. But how has it affected our jobs and our organisations? We spoke to members of The Faculty's Roundtable program to see what the impact had been and how they'd managed.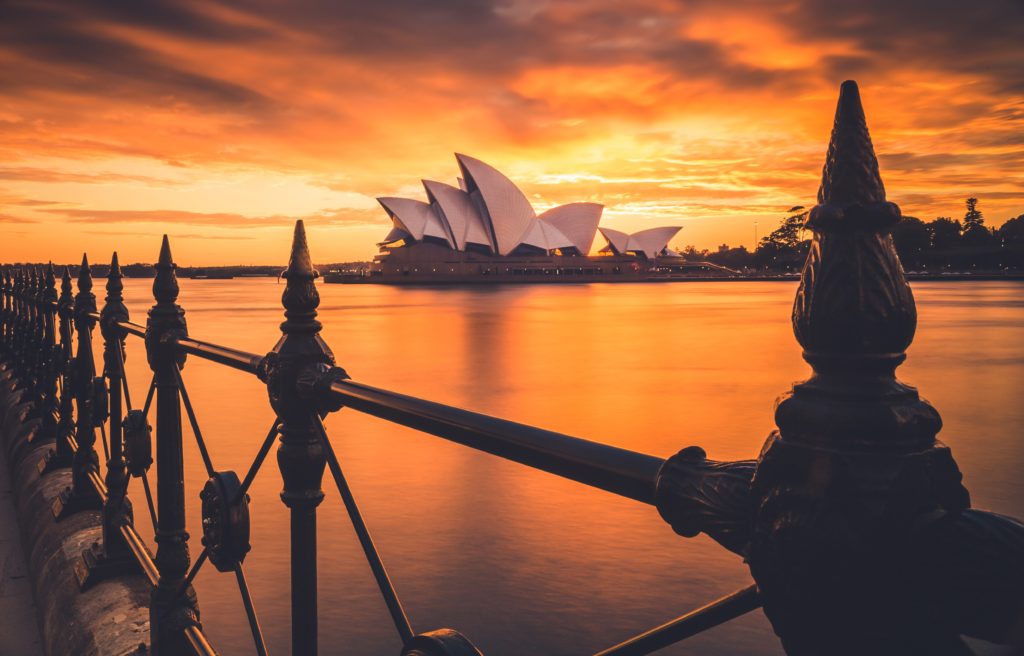 ---
Whenever the need arises, procurement steps up. And during the recent unprecedented Australian bushfires, the situation was no different: procurement professionals from across the country, in roles from analyst to CPO, took the crisis under their wing and worked hard to manage huge and urgent projects, doing everything from sourcing safety masks to visiting impacted sites and absorbing, first-hand, the horror of the situation.
The fact that the bushfire crisis is a procurement-related issue is of little doubt, so much so that it's made international headlines. In a case that is yet unresolved, Australian charity The Red Cross has been criticised for not distributing funds quickly enough to those in need. Yet The Red Cross has fiercely defended their work, saying, in a statement we can all relate to: 'We must manage the money so we aren't scammed…we need to protect funds.' In times of crisis, supplier vetting and proper process is just as, if not more important, according to The Red Cross and other charities, especially given the public pressure to 'spend with them,' an initiative that encourages all Australian people and companies to spend as much as possible with bushfire-affected communities.
The Red Cross might have made the headlines, but how are we, as procurement professionals for some of the world's leading companies, doing behind the scenes? We surveyed procurement leaders from members of The Faculty's Roundtable Program to see what impact they'd made, how they coped and what they were proud of in this time of crisis. Here's what they told us.
The impact of the bushfires
There's no doubt that the bushfires have had an impact on procurement, and this impact has been felt most for our members in the insurance, banking and service/utilities industry.
For one member in insurance, the procurement team has been pivotal in increasing resourcing to areas that are making claims. Yet with this, they've treaded carefully with suppliers:
'[In times of crisis, like these, my team have ensured] suppliers in fire regions are being treated sensitively.'
For another member in utilities, the crisis has forced them to consider a few of their policies and plans:
'The bushfires have really made us stress test our Disaster Recovery plan and rethink our emergency sourcing process.'
'They have highlighted the critical importance of having a solid, reliable and trusted supplier partner to meet all of our urgent demands.'
Supplier selection
On the issue of suppliers, many procurement teams have had to adjust their approach. One, in the services industry, has made a concerted effort to follow the 'spend with them' mantra:
'[For this crisis in particular], there is a strong imperative to use local suppliers and providers, including trades, cleaners etc. This is to ensure that any investment in rebuilding these communities comes from the communities themselves.'
For others, like this member in the banking industry, it's been more about alignment, agility and innovation:
'Right now, we're focusing on who can mobilise fast and solve issues.'
'In a crisis, it's not so much about being perfect as it is about getting in and trying something to see if it will work. Organisations that can provide solutions by quickly connecting people and resources are more valuable than providers who take time to line everything up and have the ideal outcome in a bureaucratic fashion.'
For other members, it was simply an issue of availability. Two members, both in the utilities industry, simply said that 'resource availability' was their focus when selecting suppliers.
Positive impact
While the bushfire crisis – and, indeed, any crisis – is a busy time for procurement, a number of our members have achieved great things. For a member in the services industry, they were able to make a substantial frontline impact:
'[Our team has helped] deliver a number of significant outcomes, including bussing people from fire-hit areas to evacuation centres and providing them with catering and other services when they arrived.'
Another member, from the insurance industry, has gone the extra mile to look after their suppliers:
'We reduced supplier payment terms to those located in fire regions from 30 days to immediate.'
Each member has contributed, but a member from the banking industry has gone above and beyond, ensuring that they assist from a charity and staff perspective:
'We are currently working with WorkVentures, a social enterprise that refurbishes laptops. We've funded them to refurbish 5,000 laptops to provide to the Salvation Army, who will distribute them in affected areas. This has such far-reaching implications; it will help environmentally, as well as with community disaster relief and disability employment.'
'In addition to this, we've established a $1.5 million funding packing, which includes customer/employee grants, recovery support, relief packages and unlimited paid leave for volunteers.'
A strategy focus?
Given the increasing expectation on procurement to be a strategic business partner within organisations, many procurement teams took the crisis as an opportunity to use their strategic prowess.
Yet some didn't consider strategy at this particular time. A member in the services industry told us:
'At this point, the operational requirements far outweigh the strategic requirements.'
Other members disagreed though, with many making strategic contributions. One member in the insurance industry has used the crisis to start focusing on a long term-issue:
'We're now strategically elevating climate elements within our procurement operating model.'
Another member, in the transport industry, is using the crisis to make critical future preparations:
'After this crisis, we're now in the planning phase for emergency preparedness and response. We are reviewing our supply market, preparing for activity.'
Do you relate? How has your procurement team been affected by the Australian bushfire crisis, or other crises you've experienced? Tell us in the comments below.
The Faculty's Roundtable Program gives leading procurement professionals at member organisations the opportunity to learn, connect and access industry-leading research, networks and knowledge. Collaborative in spirit, the recent bushfire crisis was yet another example of where our Roundtable community was able to band together to support each other, share best practice, and drive positive outcomes for their organisations and our profession.

Not a member? Join us. Enquire here.