Will procurement ever achieve 'rockstar' status within an organisation? It's an idea that hasn't gained much traction in the past. But help may be at hand from a new source.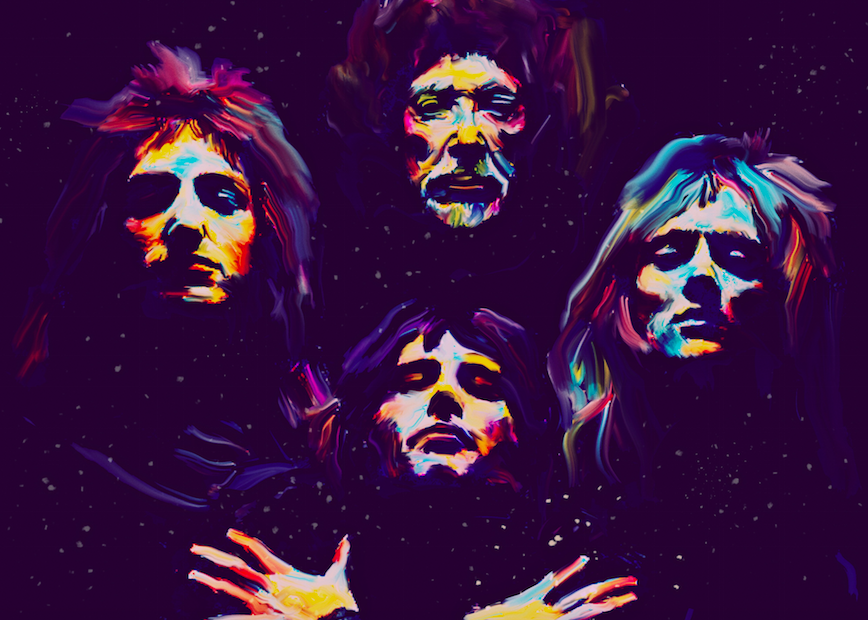 Despite the profession's best efforts, the terms 'procurement' and 'rockstar' are uneasy bedfellows in a sentence. When you picture a rockstar – Keith Richards, Dave Grohl, Joan Jett, Pete Townshend – they are a free spirit; perhaps anarchic, but certainly someone who lives life by their own rules. Does this sound like procurement to you? No, me neither.
Even now, after all the efforts to make procurement a strategic partner, moving from transactional purchasing to strategic buying or strategic sourcing, the image of procurement remains the same. A profession that's very traditional, process driven, compliant (not that this is a bad thing) and just maybe a little … boring.
Although some progress has been made, rockstar status is still a ways away. While there are huge, global names that have come from the profession, the name recognition is still an issue. You know Sheryl Sandberg, Bill Gates and Tim Cook, but do you know who their CPOs are?
Have you heard of Bo Andersson, formerly GM's 'Mr Purchasing'? How about Jennifer Moceri, CPO of global drinks giant, Diageo? Without wider recognition of what these rockstars have achieved, very few people outside the profession will be able to understand much about what procurement can deliver.
Collective rather than Individual?
The profession has spent so long trying to create 'rockstar' CPOs and leaders with global profiles that it may have lost sight of the true aim – to elevate procurement as a whole. When it comes to being a 'rockstar', the one thing that nearly all the greats have in common is a group by their side or backing them up. And it's in this power of the collective that procurement's ultimate success may lie.
For the collective profession it's about understanding what the business needs, aligning a procurement strategy with the overall business strategy, and then delivering on this. Procurement will be treated as a strategic partner when it has earned the organization's trust as a value-adding operation.
It might be an unpopular move, but the first thing that's going to be on the agenda is savings. The drive in procurement has been to promote an agenda that covers more than just savings – efficiency, compliance, risk management and supplier development are just a few.
However, without even realizing it, the majority of these elements underpin savings and cost reduction. The trick is to not get too focused on savings to the detriment of the wider strategic agenda. Supplier consolidation and centralized procurement are a couple of approaches which tick both the savings box and that of the wider strategic aim of adding value.
Procurement Solutions – Your Backing Vocals
Rather stretching the metaphor of the rockstar and the band, it's important to understand the tools available to help create your own procurement version of the Traveling Wilburys. Rockstar status won't happen in isolation and that's where procurement solutions and procurement consulting can take to the stage.
The best procurement solutions can help turn your data into a major strength through the power of spend analytics. Software can help organizations understand who they are spending their money with, how much they are spending and, most importantly, if they are getting what they have paid for. It makes spend visible, facilitating a greater understanding of how cost optimization and spend management will work within the wider procurement strategy.
As with any band, it's important to pick a software solution that acts in harmony with existing systems, processes and how it will work once it's been implemented. Given that employees are the ones who will be using it on a day-to-day basis, it's critical that the solution is user-friendly, and that employees are trained fully.
Even the great rock bands (Queen, Black Sabbath, the Beatles) sometimes need to bring in external experts to push them on to greater things. For procurement it's no different and the choice may be to engage procurement consulting organizations to assist.
These consultants can assist with software choices, implementation and running. But Group Purchasing Organizations (GPOs) go one step further, offering contract monitoring, spend management and collective buying power through their membership network.
This can help drive savings targets, aid supplier consolidation and all the other positives that organizations want from their procurement teams. Put simply, they help transform procurement from an undiscovered and unappreciated talent to a global rockstar!
Visit UNA to learn more about the benefits of Group Purchasing Organizations.