What key steps can you take limit the potential effects of the coronavirus on your organisation?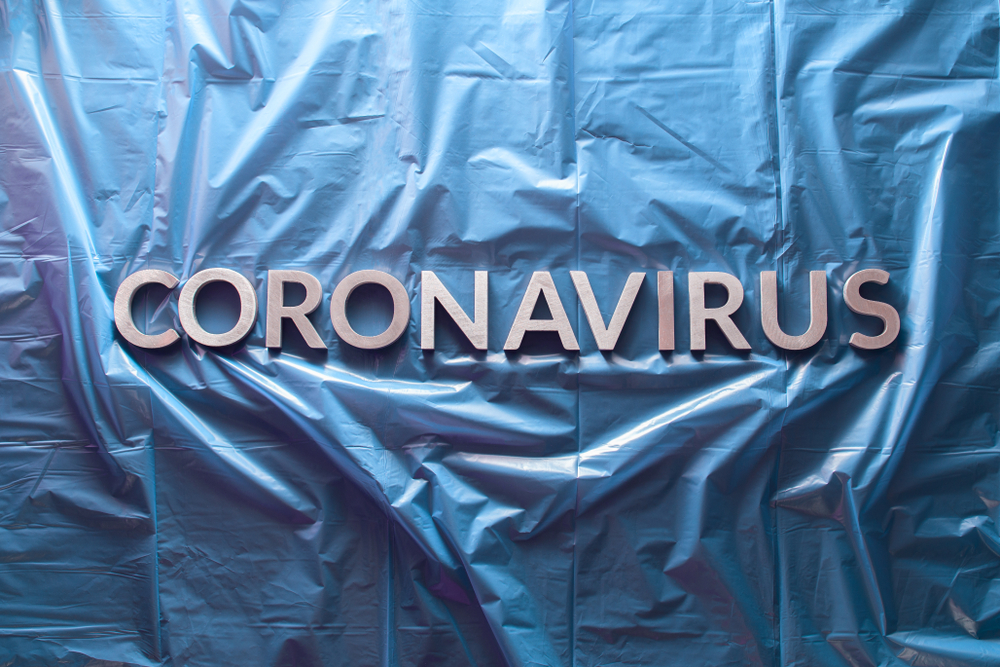 ---
In China on 9 February the world received news it didn't want to hear.
The number of confirmed deaths from the coronavirus has now overtaken that of the 2003 severe acute respiratory syndrome (SARS), with more than 1000 casualties.
In addition to that, the virus is spreading at an alarming rate. There are now more than 40,000 confirmed cases. And this number is increasing as much as 20% every day.
While the virus is terrifying from a public health perspective, it's also alarming in terms of your supply chain. Wuhan, China, the epicentre of the virus and now a city in total lockdown and complete disarray, is one of the world's largest industrial hubs.
Here's how the coronavirus is affecting global supply chains – and what you can do about it.
Production delays and factory closures
If you're currently manufacturing anything in China, especially in the Wuhan area, you can expect significant production delays.
Fashion fit innovation company Alvanon, who manufacture dress forms in China, has issued a statement saying:
'We expect at least a four-week delay on physical goods that have already been paid for. Our factory is currently closed, and while we are doing all we can to minimize delays, we currently do not know when it will reopen.'
Currently, all public gatherings in Wuhan are forbidden. All factories and public places are closed. The flow of goods in and out of the area has come to a halt.
Reduction in freighting capacity
The coronavirus is now confirmed in more than 23 countries. And the world's airlines are responding by cancelling flights to and from China.
Airlines all over the world have ceased some or all of their China freight routes.
Sea freighting is also likely to be affected. If you have goods in transport from China, there may be significant delays in them leaving major ports. And when they do leave, there's a risk that crew will become ill on the journey.
People movement
Freight is not the only thing that needs to come and go out of China. People also do, for business or leisure.
The restrictions on flights will start to impact business agendas.
Many international companies are shutting down their offices in China and restricting all travel.
Commodities market and the broader economy
From a supply chain perspective, what's most concerning about the effect of the coronavirus is the already devastating impact it is having on the commodities market and the broader economy.
As one of the world's largest consumers of commodities, decreased demand in the Chinese market has now caused many commodity prices to slump. Copper has fallen 12% and crude oil 10%. The Bloomberg Commodity Index has taken a 6% hit. Analysts expect these decreases to continue.
Economists warn that the impact on the economy more broadly could also be dire. They believe that the fallout from the virus will be significantly worse than the SARS epidemic.
The Chinese economy is much larger than it was then. But it's also weaker, due to the continued US trade wars.
China's GDP growth is on track to slow (at least) in the first quarter, and analysts aren't sure it will recover. This will, in turn, affect exchange rates and emerging markets.
Developed economies are also expected to suffer. The downturn in Chinese tourism is expected to impact Australia's economy to the tune of $1 billion.
What should you do?
How can you manage the risk coronavirus represents for your organisation?
Justin Crump, Procurious consultant CEO of Sibylline, a world-renowned risk management consultancy, recommends that procurement takes the following actions immediately.
1. Understand cascading supply chain consequences
'You need to understand more than just your suppliers,' says Justin, 'as it will be second-order problems that bite when you think you're okay.'
To do this, Justin recommends you dig further to understand supplier dependencies.
A great way to do so might be to survey your suppliers. Test their exposure to the virus, and then try and mitigate any issues early.
2. Stockpile if you can
It might be too late for some, but Justin recommends that everyone who is able 'tries to stockpile while you still can'.
This is difficult for those practising just-in-time manufacturing.
But Justin thinks that if you can still action this advice you'll benefit – as oil prices are substantially lower due to a steep fall in demand.
3. Invest in resilience
Procurement should never be reactionary when it comes to risks, Justin reminds us. 'But now, more than ever, you need to invest in resilience.'
Justin believes this 'resilience' needs to come in multiple forms.
For example:
• look into alternate suppliers – and move now to get ahead of your competitors
• consider impacts on staff, families and customer relationships
• think long-term about how travel and freighting might be affected
4. Consider the bigger economic picture
It's tempting to focus on the now, Justin says. But it's important to consider the bigger economic picture and how you might need to mitigate that risk (if that will even be possible).
5. Appraise the effect on international relations
All large businesses depend on international relations to a degree Justin says, 'so the effect on international relations shouldn't be underestimated'.
Justin thinks it's important that we don't rest on our laurels and just assume business will continue as usual.
'What I see happening is that China is quietly blaming the US in some circles for the outbreak, calling it a deliberate attack,' he says. 'Likewise, the US is using this to encourage businesses to pull out of China.
'China blaming the US feels like more of an insurance policy to deflect criticism from the regime, but still . . . it's a reminder that the global network is under threat.'
So bear in mind Justin's analysis and consider taking these 5 steps to limit potential supply-chain difficulties resulting from the coronavirus.
What effects are you seeing on your supply chain from the coronavirus? How are you managing risk? Tell us in the comments below.
Interested in more hot tips on how to improve your supply chain approach and get more productive? Join the Procurious community of 37,000 members where you'll find daily inspiration.