In the latest in the series of articles on the CIPS Supply Chain Management Awards winners from 2014, we look at Lloyds Bank.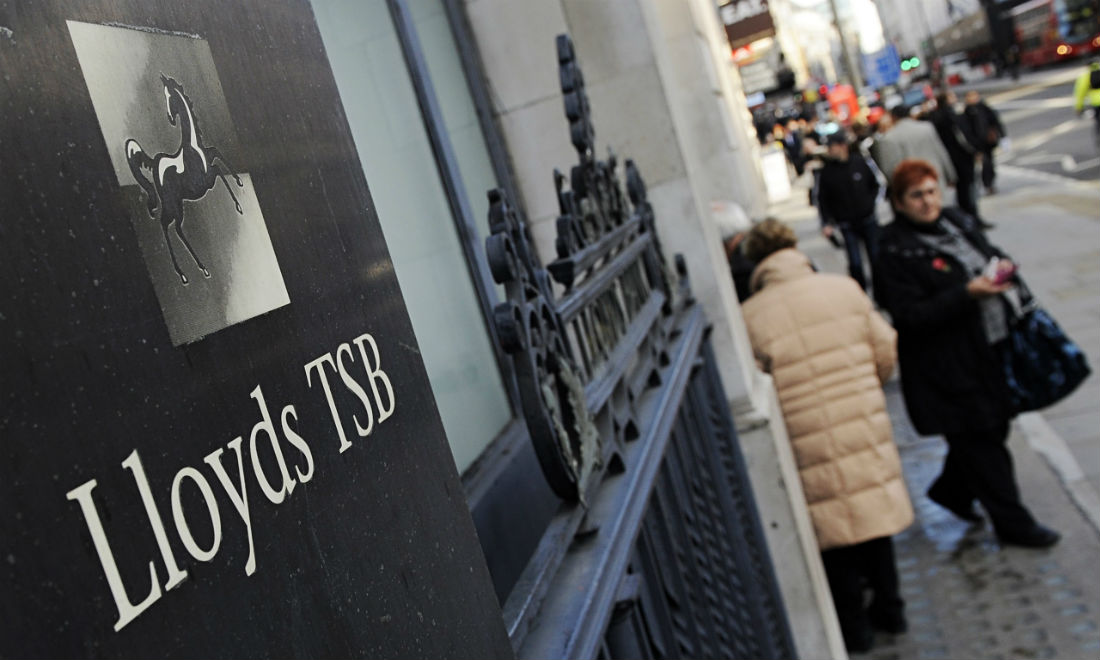 Lloyds Banking Group is a financial services group with millions of UK customers and with a presence in nearly every community. A household name on the high street, the Group thrives based on how well it serves customers, on relationships within the communities that it serves and on helping Britain prosper.
Whether through retail banking, financial services or investments, there are probably few people in the UK who haven't interacted with a part of the Lloyds Banking Group during their lives. What many people may not immediately associate with the Group is a very successful procurement function.
However, over the past three years, and against a backdrop of great public scrutiny and a recovering economy, the function has played a key role in the successful achievement of Lloyds' overall business goals. Under the banner of 'Simplification Sourcing', a procurement programme was developed with the aims of reducing cost to the bank and improving the overall capability of the procurement function.
The function achieved their goals, but also put measures in place to ensure that the changes and processes would be sustainable in the future. Last year, the team was recognised with the CIPS Award for the 'Most Improved Procurement Function'.
Andy Collopy, Operations and Property Sourcing Director, talks to Procurious about what the award means for The Group Sourcing team within Lloyds and what's next for the function.
How did you get started in procurement?
It's the old cliché but I kind of fell into Procurement back in 1996 as part of an organisational change. I moved from a Logistics role into Procurement and have never looked back. I remember the conversation as if it were yesterday – "We are removing a layer of management in Logistics, Andy, so your job has gone. We think you would be good at Procurement. Do you want to give it a go?" The rest, as they say, is history.
Procurement hooked me in from day 1 when I completed my first deal, negotiating the new pallet contract. I soon realised the power of Procurement when I saved the company more money in an afternoon's intensive negotiation than I had in 2 years in Logistics through incremental efficiency.
What prompted you to submit a nomination for the award?
The main reason was that the timing was right.
Lloyds embarked upon a Simplification journey in 2011, which ran until the end of 2014 (we are now in Simplification 2 – the sequel!). We felt as though we had achieved a great deal in the 3-year programme, and getting recognition for this from external sources, as well as from our internal stakeholders, was an important part of recognising our achievements.
I have always been a fan of the CIPS/Supply Management awards since I was part of the GSK team that won the Best Use of Technology award back in 2003. I also had the honour of being on the judging panel in 2009, and saw all the hard work that went into both the submissions and judging. I was keen for us to compete against the best.
The CIPS/Supply Management awards evening is always a great evening too, to recognise great work that the function does and catch up with old colleagues.
What is the 'Simplification Sourcing' programme?
Simplification Sourcing was the brand name for the programme. There were 9 key elements to the Transformation programme:
Vision & Strategy – Set out the 3yr strategy for Group Sourcing as part of the overarching bank strategy to be "Best Bank for Customers" and "Helping Britain Prosper"
Internal Client Management – Ensure that everything we do in Group Sourcing is closely linked with our internal clients' goals and objectives through strong relationship management, with financial benefits interlocked into the Business Units P&L
Business Sourcing Process – Execute sourcing activity through an integrated process that starts with business needs, marries this with the supply market capability to deliver an optimal outcome for the bank in terms of competitive advantage, risk management and responsible business
Supplier Management – Apply segmentation to effectively manage all our suppliers from a basic risk and conduct assurance perspective, as well as work with our strategic suppliers to deliver value beyond the basic contractual terms
Contracts & Legal – Working seamlessly with Legal to deliver an end to end contracting process that ensures correct terms are used, negotiated and stored
Sourcing Transactions – Enabling the "Right Way to Buy" through user friendly Requisition to Pay processes and compliance management
Risk & Quality Assurance – In an increasingly regulatory environment, providing control on all aspects of Procurement from basic supplier assurance to checking the quality output of sourcing plans and supplier management rigour
People – Building human capability through tailored learning & development programmes, as well as key talent management and succession planning
Change Management and Communications – Embedding sustainable change through a co-ordinated change and communications programme to ensure that key messages and deliverables land with colleagues, stakeholders and suppliers
Has it lead to greater collaboration between procurement and the rest of the business?
Definitely. I do think that we had a real need in Lloyds to change the bank, both in terms of how we serve our customers, as well as fundamentally restructuring the cost profile of the bank. This sense of purpose galvanised people around a common goal, and Group Sourcing under Michael Whitby's stewardship seized this opportunity to play a pivotal role in the future success of the Group.
The past 3 years has elevated effective third party spend management to being one of the key levers in the bank's forward success. We find now that we have created the 'pull' factor with our stakeholders, as they understand what we can do for them. Our aim now is to keep this momentum and build upon it.
What was the most critical part of the plan for procurement?
Given the need to fundamentally restructure the cost profile of the bank, a key element of the plan was to deliver significant savings in the third party spend profile. Group Sourcing achieved £560m savings over the 3-year period. The key part of this was the interlock with the business' bottom line, which saw a 16 per cent reduction in the Group's cost base over the period, which was a key commitment given by the bank to the City back in 2011.
This achievement should not be under-estimated, given that in many organisations I have worked in; Procurement struggles to justify its savings to key stakeholders such as Finance. This is not the case at Lloyds. This credibility has created the space to allow Group Sourcing to start to influence the wider agenda of the Group.
How have you ensured that the success you have had is sustainable?
A key part of the programme delivery was to ensure that what was created was enduring. From a process perspective, we achieved this through robust change management at the time and built the key infrastructure to be able to monitor progress moving forward and address any potential deterioration. Performance Dashboards exist for all the main elements of the sourcing process e.g. contracts, supplier management.
The more challenging element has been embedding cultural change with our colleagues in Group Sourcing. Behavioural change is a key challenge in any organisation from my experience and it takes time.
In developing the capability of the team to meet the targets we set ourselves, we have focussed on the softer skills of influencing, engagement, relationship management and authentic leadership, as well as the traditional elements such as negotiation and effective project management. This work is never done however we have seen a step change in a number of our colleagues over the past 3 years, which has been great to see.
What's next for the function?
A good rest! No, only joking. As I mentioned earlier, as we closed out our successful Simplification 1 programme at the end of 2014, we quickly ramped up for Simplification 2. Some of this involves sustaining what we achieved in Simplification 1, but we are also looking at new elements.
While Lloyds has always focussed on its customers, our intensity to get this right under our key aim, which is to become the "Best Bank for Customers", means that we are increasingly looking at how to achieve this. Procurement is beginning to play a key role here, bringing market insight from our strategic suppliers to the Group to stay ahead of the competition.
This can be seen in a number of ways such as suppliers helping Lloyds re-design its processes from a customer perspective i.e. end to end customer journeys, to bringing new and innovative ideas to the Group to support the ever growing Digital Banking agenda.
Where do you see the future of the profession as a whole and how can social media play a role?
This is a really interesting question. I often read articles that say Procurement won't exist in 10yrs time as a distinct function, or category management is as strong as it ever was. My sense is that being in a position to leverage the market, and blending this with stakeholder intimacy is the most effective formula.
Third party spend continues to grow as a percentage of the overall cost base of most corporations, so the need for effective Procurement will not go away. So we are in a good place in my opinion.
I sometimes have interesting conversations with senior stakeholders, where they are willing Procurement to take the lead, yet often see reticence from the function. My view is we need to be more confident in our capability as I was all those years ago in that first pallet deal!
In terms of social media, Procurement is a laggard here. I do think that we need to up our game and embrace this medium, especially with our suppliers. This area has so much potential, and we need to push our technology partners to come up with innovative ways to interface with suppliers in both an open and confidential way, given the nature of what we do.
For more on the CIPS Supply Management Awards, and the Procurious Knowledge Partnership with CIPS, visit our website.