Visit Procurious.com today and you might notice something new… We've introduced a number of big changes that will both help you build your network – and grow Procurious in the same breath.
One of the most popular asks has been invites by email – before, you were limited to just approaching those on LinkedIn (not ideal). We're pleased to announce that you are now able to invite your colleagues and peers directly via email. Plus we've added the ability to sort and filter your LinkedIn contacts.
To get started, just click the big green 'Build Your Network' button – you can find this in the same place, across every page on the site.
Let's run through the tools on offer: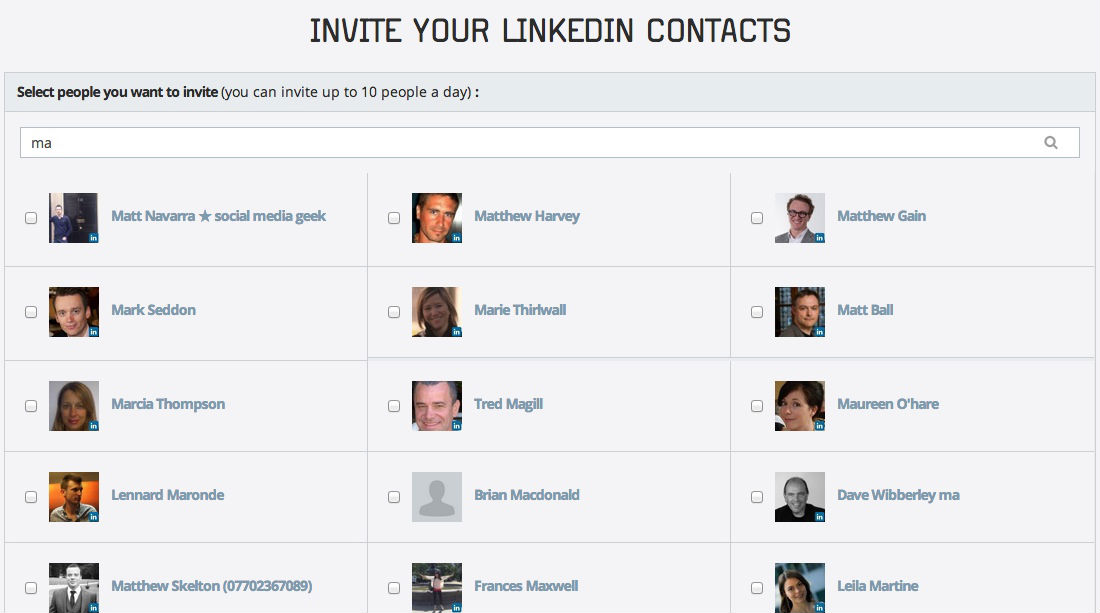 Filter your LinkedIn contacts
'Invite via LinkedIn' works just as before – only this time you are able to search on the fly and filter people with just a couple of key presses.
Note: any contacts already a part of your Procurious network are easily identified by a green Procurious icon.
Below the search area you are able to customize a message to send to the contacts you wish to invite.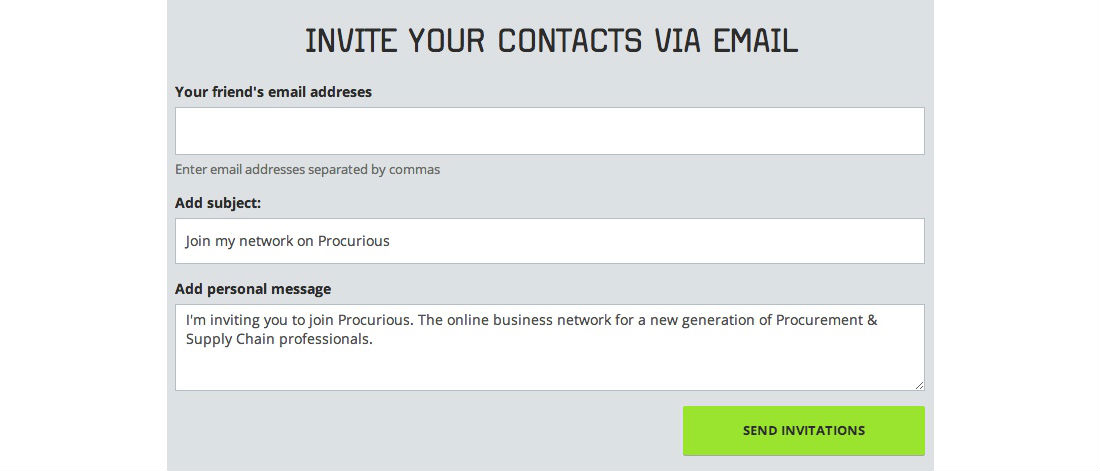 Invite via email
We expect this to be a popular addition to the site!
Click the 'Invite by email' button to begin writing a message to those contacts not on LinkedIn. Just enter your friend's email address in the box specified (remembering to separate each one with a comma). Hit 'Send invitations' when done.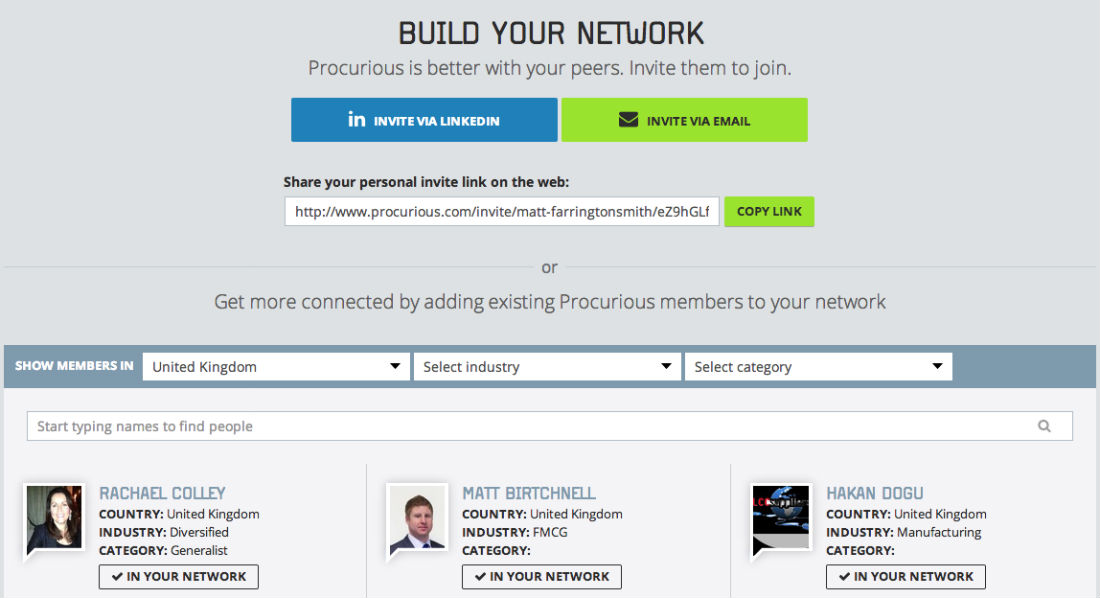 More powerful networking 
The Build Your Network page has also had a overhaul.
Now you are able to view the entire Procurious network, and filter members by country, industry, and category.
When you find a member you want to add to your network, click 'Add to network', then sit back and wait for them to accept.
Share a personal invite
If you don't want to use any of the aforementioned invitation methods then why not send a personalized link to Procurious instead?
Just copy the link provided and share it via a method of your choosing (Twitter, Facebook, G+, personal email etc.)
One final thing…
We've tinkered around with member profiles – now when visiting a profile, the first thing you will see is the 'My story' page.  So we encourage you to fill this out and allow other members to learn a bit more about you.
Follow @Procurious_ on Twitter
Like Procurious on Facebook
Add us on Google+