When things get too hard, do you ever want to give up? Here's how to persevere when you get that uneasy feeling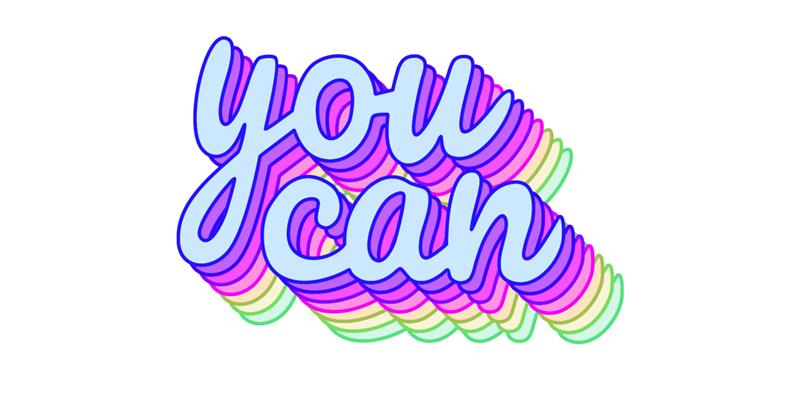 ---
This year more than ever before, we've heard the word 'new normal.' We know that life may not go back – soon or ever – to what it was before. But how do we adapt to that? And when things get tough again, which invariably they will, how do we persevere through the challenges and come out on top?
One incredible person who certainly knows a thing or two about how to adapt and persevere is Nicky Abdinor, a clinical psychologist, ability advocate, and founder of the non-profit, Nicky's Drive. Through her work as a psychologist and her own incredible life experience, Nicky deeply understands what it means to adapt and persevere, and her advice is an inspiration to us all.
Here's what you'll learn in our incredible 15 minute podcast with Nicky:
What does adaptation and perseverance really mean?
Nicky is not simply a scholar who understands a concept – adaptation and perseverance have been her personal life mantra since she was born. Nicky was born without arms and also with shortened legs. Nicky's parents, who had no idea that she had a disability until she was born, were totally unprepared for it. But instead of focusing on what Nicky couldn't do, her parents decided to focus on what she could do. Growing up, Nicky firmly remembers her parent's attitude towards everything:
'From the beginning, my parents decided to focus on my strengths. Instead of thinking "oh, can Nicky do that?" they instead said "How can Nicky do that?"'
Given her disability, things that came easily to others were not always easy for Nicky. She didn't focus on that. Instead, she quickly learnt to be flexible in how she approached challenging situations, and adopted a problem-solving mindset. Everything she did, she approached with curiosity and decided that adversity could be to her advantage.
Adaptation and perseverance, Nicky, represents exactly this. Having the mindset and flexibility to navigate difficult situations, and persevering through them, even under challenging circumstances.
How do we overcome a lack of self-belief when we need to persevere?
At times, all of us struggle with our own self-belief, and it can get in the way of us persevering through challenging situations. We have to turn that self-belief on, says Nicky, and simultaneously turn off the voice in our heads that tells us we can't do it. And she has an intriguing recommendation for how we do so:
'To overcome the idea you might have in your head that "I'm not good enough," you need to recognise that your brain has its own hard drive, and it has the tendency to store things that are quite critical.'
Nicky gives a good example of this – something that we can all relate to:
'Say you did a workshop and you asked for feedback, and nine out of ten people said they loved the workshop. But one person said they didn't learn anything.'
'The hard drive of your brain would be more likely to store the feedback of that one person, and you might dwell on that.'
In order to overcome that hard-wired negative feedback, Nicky recommends you focus on one thing and one thing alone. Discover what that is in the podcast.
How do we get better at adaptation and perseverance?
For Nicky, one of her favorite quotes that is now more meaningful than ever, is from Viktor Frankl, author of 'Man's Search for Meaning." After his time in Auschwitz, he wrote:
'When we're no longer able to change our situation, that is when we are challenged to change ourselves.'
What this means is that in many situations, we may not have control of much, but what we do have control of is how we perceive those situations, and how we change our behaviour accordingly. This might sound easy, says Nicky, but behavioural change is hard. It takes more than simply reading an article entitled '10 steps to stop procrastinating' or '5 steps to a more positive mindset,' for example.
If we want to make sustainable changes in our behaviour, Nicky says, we should ask ourselves these four important questions:
What is the behaviour I want to change?
When do I need to change it?
How can I change it?
Why do I want to change this behaviour?
Nicky emphasizes that we need to be clear about our answers to these questions, though, one question is far more critical than the others for a very important reason. Find out what it is and why in the podcast.
How do we pick ourselves up again when we're down?
A big part of perseverance is picking ourselves up when we're feeling down. Usually, when we're down people tell us to focus on the good things in our lives. More importantly, Nicky actually believes that we need to be a little more accepting of the vast spectrum of our emotions:
'In order to persevere, we actually need to accept that the entire range of emotions, from joy to sadness, are part of life. We don't need to feel happy all the time.'
'When we try to avoid difficult feelings, that can do more harm than good. Right now, we're all on an emotional rollercoaster. We need to allow ourselves to feel.'
In order to smooth the rollercoaster though, Nicky recommends we do a few important things. Discover what they are in the podcast.
Nicky Abdinor's podcast on adaptation and perseverance is part of our IBM Sterling Supply Chain Career Bootcamp. Designed to power your mind and help you excel, the Bootcamp consists of 6 electrifying podcasts with internationally renowned experts and speakers. Sign up here if you haven't already.