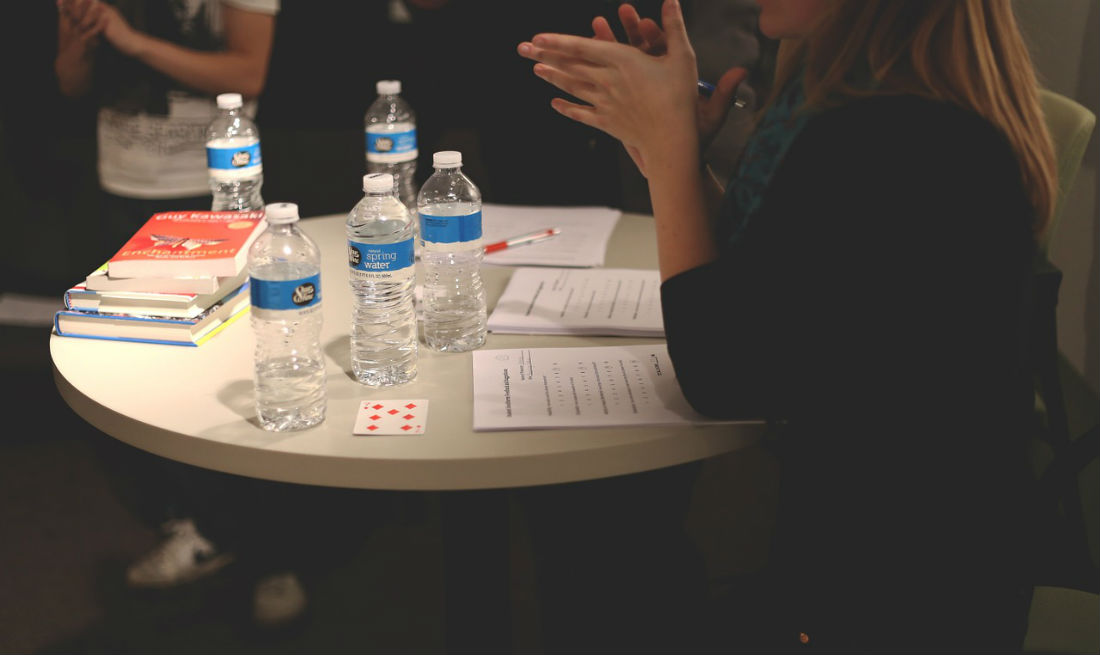 At Procurious, we're obviously big advocates for online social networking, we've outlined the career and personal benefits of partaking here, here and here.
However, we want to use this blog post to remind you all of the importance of incorporating traditional face-to-face events and conferences into your networking program.
Should you need any convincing, we've listed some of the benefits you'll reap from attending conferences and events below.
You'll get a sense that you are not alone in the world
Lets face it, procurement can be isolating at times. Have you ever sat at your desk and questioned your approach to a certain problem? It could be negotiating new terms with a supplier or trying to get a bigger slice of your CPO's time. Well chances are in hundreds of offices across the world, other procurement professionals are pondering exactly the same problems. Conferences are an opportunity for you to meet these people, share your challenges and potentially come up with some solutions.
You'll learn about the full breadth of your industry
At a good conference, everyone is present: be it tech providers, consulting groups, journalists or fellow procurement professionals. It's incredible to see the diversity of companies and potential careers that are supported by the procurement function.
You'll be exposed to new technologies
Conferences are a place where technology providers and consulting groups come to pitch their wares. While sales calls from these organisations may be disruptive and tedious while you're at your desk, at conferences you have the opportunity to sit back and evaluate these solutions on their merit. Not sure about the new supplier relationship management tool you heard about before lunch? Why not find someone from a company that has already implemented the solution and get the inside word?
You'll get an opportunity to take stock
Taking time away from the office to step back from the day-to-day and engage with other professionals on a strategic level can help to refocus your efforts when you're back at the desk. Conferences not only provide a new perspective on old problems, they also serve as a great opportunity to reinvigorate your efforts.
It's an opportunity to position yourself as an expert
Whether it's a formal presenting role or simply speaking-up during a roundtable discussion, conferences provide a pedestal for you to display your knowledge and expertise. Events are a fantastic opportunity to grow your profile within the function.
You'll experience a diverse range of opinions
While you may not agree with everyone's point of view (how boring would the world be if you did?), the opinions of others will challenge your own personal beliefs and may encourage you to tackle issues from another angle. Unless you're certain there is no way you could possibly improve as a procurement professional, it is definitely worth listening to what others have to say. As Einstein said, "insanity is doing the same thing over and over again and expecting different results."
You'll have fun
One Republic will play at Microsoft Convergence this year (maybe that's not everyone's idea of fun), Boris Becker presented the trophies at last year's Procurement Leaders Awards and Bill Clinton is popping up more frequently on the corporate speaking tour. So, despite what many say, conferences can be a great opportunity to have fun! Great food, open bars, hotel rooms and exciting cities – what else do you need?
You can turn it into a vacation
The procurement conference schedule is packed with events lined up all over the world. Savvy conference organisers have figured out that you are more likely to attend events towards the end of the week and have adjusted their timetables accordingly. What this means is that conferences have become a great excuse for you (and your loved ones) to take an extended city break. Further your career and win some brownie points with your spouse in the same week? No brainer!
Remember, at these events engagement is key. Don't be shy, get out and talk to people, tell them your problems, listen to theirs, talk about the presentations, interact, learn and enjoy. The more conferences you attend, the easier the networking becomes – you'll feel more comfortable catching up with the colleagues you've met at previous events and the benefits of these catch-ups will magnify.
Here's the problem: convincing you on the value of conferences is the easy part, but ultimately it's not you we need to convince is it? Your boss holds the budget and has the final say as to whether or not you attend conferences.
Keep an eye on Procurious because next week, we'll give you a guide on 'how to ask you boss to pay for your next conference'.