A disagreement relating to rising supply chain costs has highlighted the importance of supply chain stability.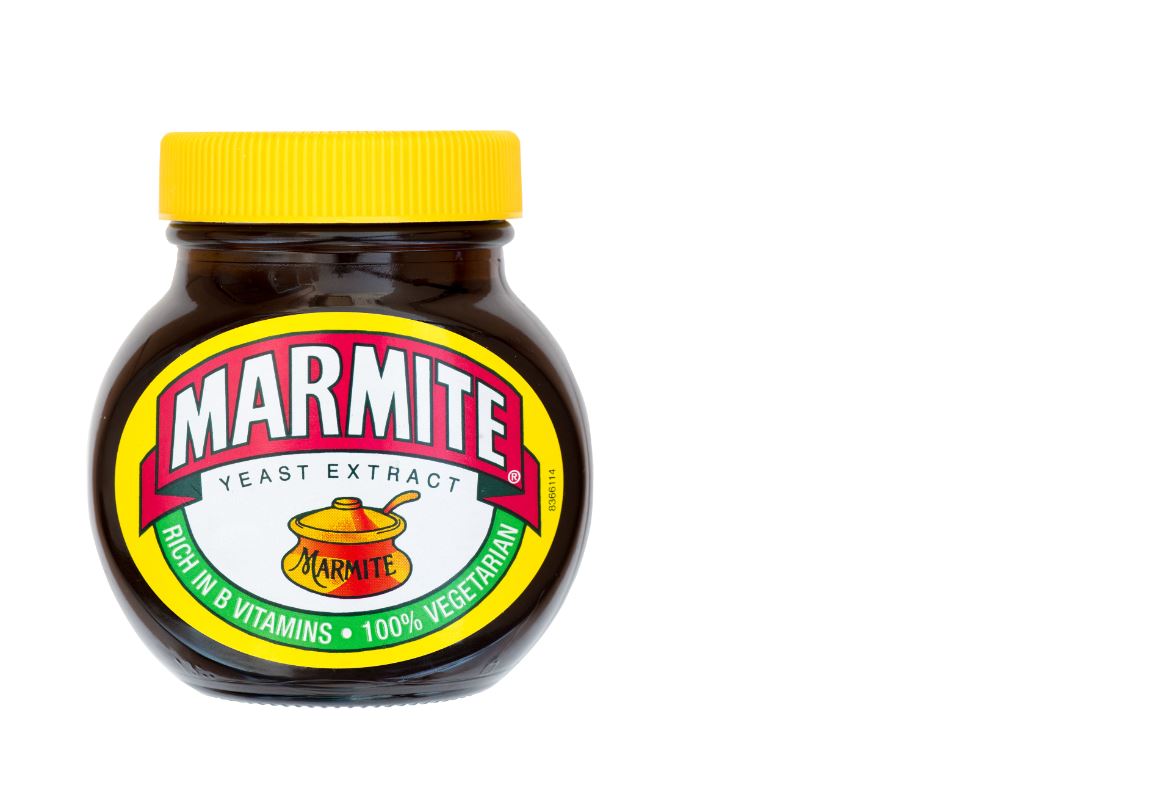 Early on Thursday morning, the top news headlines weren't about conflict or celebrity scandal, but the future of a famous British staple. Maligned and loved in equal measure, Marmite was the topic on everyone's lips.
The sudden interest in the salty, yeast-based spread came about due to a very public spat between Tesco and Unilever over rising product costs.
According to reports, Unilever had requested that Tesco, and other UK retailers, raise the price of their products in store by 10 per cent. However, when Tesco refused to pass on this cost to customers, Unilever stopped supplying certain goods to the retailer.
Tesco responded to this by halting online sales of Unilever products. This sparked concerns of a prolonged shortage of goods on supermarket shelves.
However, by Thursday evening, the situation was resolved and the stand-off ended. It's expected that Unilever goods will return to the Tesco website in the next few days.
It's understood that Unilever gave some ground in negotiations, leading to an agreement between the companies. Asda has also publicly commented that it successfully negotiated with Unilever on the price increase.
Rising Supply Chain Costs
Unilever's reason for the requested price increase was the continuing fall in the value of the pound. This has in turn led to higher import costs for goods into the UK.
While many of its products, including Marmite, are manufactured in the UK, Unilever imports products and raw materials from its base in the Netherlands.
Since the Brexit vote in June, the pound has fallen in value by over 17 per cent. As the pound dropped to its lowest level since June 23rd on Tuesday, it was reported that some airport Bureau du Change had been offering exchange rates of less than one Euro per pound.
Graeme Pitkethly, Unilever's Chief Financial Officer, was quoted on Thursday morning as saying the price increases were part of "normal business". But, while the price increases may be a normal part of business, experts have warned that this may just be the beginning.
As the UK's exit from the EU comes closer, it's expected that consumers will see rising prices for many products. As the UK imports more than 60 per cent of what it consumes, the FMCG industry will be one of the hardest hit.
Items such as bread, milk, bananas and wine are expected to increase as manufacturers and retailers stop being able to carry the increasing import costs. A rise of between 8 and 10 per cent is expected on clothing, while petrol will rise an estimated 4 or 5 pence per litre in the UK before the end of the month.
Importance of Stability
At a time when margins are being squeezed, the importance of supply chain stability is huge.
A survey published by the UK Food and Drink Federation (FDF) showed that 63 per cent of manufacturers are suffering from decreased profit margins. As well as this, 76 per cent a seeing higher ingredient costs too.
With 96 per cent of the UK's food and drink businesses small or medium-sized, larger organisations need to be aware of the impacts of margins throughout their supply chains.
Some organisations will try to put increasing costs back on to manufacturers, without taking into account the long-term impacts. Any further supply chain disruption on top of what is happening already could potentially drive prices higher again.
While prices rises for consumers are probably inevitable, increasing supply chain efficiencies and demand forecasting can help to limit the damage.
Helen Dickinson, Chief Executive of the British Retailers Consortium, said: "Retailers are firmly on the side of consumers in negotiating with suppliers and improving efficiencies in the supply chain to control the inflationary pressure that is building through the devaluation of the pound.
"However, years of falling shop prices and higher costs have left limited scope for retailers to continue absorbing this pressure. Everyone in the supply chain will need to play their part in maintaining low prices for consumers."
By building a greater understanding of the costs through the supply chain, retailers and manufacturers can try to overcome a lack of stability collaboratively.
Do you work in procurement in retail or FMCG? What are your experiences of the recent price rises? Let us know below.
Away from the worries of empty shelves, we've stocked up on the week's big procurement and supply chain headlines.
GM in Court Over Price Bargains
A court in Massachusetts will heard a case last Friday, brought against GM by a now bankrupt supplier.
Clark-Cutler-McDermott, alleges GM knowingly led the company into a bad faith deal, and encouraged them to take on more debt.
GM have requested the case be dismissed, arguing CCM is trying to pass the blame for poor management.
The case will help to shed more light on the highly-criticised bargaining practices allegedly happening in GM's supply chain.
Read more at Supply Chain Dive
Samsung Galaxy Note 7 US Recall Begins
Samsung have begun the process of recalling a further 1.9 million Galaxy Note 7 devices, bringing the total to nearly 3 million since the beginning of September.
A fault in the Note 7's battery has led to it overheating, with users experiencing smoking, sparking, or on-fire devices.
The recall is expected to cost Samsung an estimated $2.3 billion.
The company has seen $21 billion wiped off its market value since Tuesday last week.
Read more at The Guardian
MPs Call for End to Antibiotic "Overuse"
A group of MPs has called for the curtailing of the "systematic overuse" of antibiotics in supermarket meat supply chains.
Conservative MP Zac Goldsmith tabled a motion calling on UK supermarkets to adopt policies prohibiting routine mass-medication of livestock because of the emergence of antibiotic resistant bugs.
The motion has so far received the support of 21 MPs from across the parties.
Goldsmith tabled the EDM after a report found resistant E. coli in supermarket pig and poultry meat.
Read more at Supply Management
Amazon Fined by FAA Again
The FAA has proposed a fine of $78,000 for Amazon for breaching regulations on shipping of hazardous materials.
It's the online giant's fourth fine in as many months, with more likely to come from the UK.
The latest fine relates to the shipment of an ethanol-based hair tonic, without the correct documentation for flammable goods.
The issues highlight the hurdles Amazon faces in scaling up its own logistics and transport operations.
Read more at the Wall Street Journal