Going to Market (Place) : The Future of Procurement goes live on 13th November. Sign up now.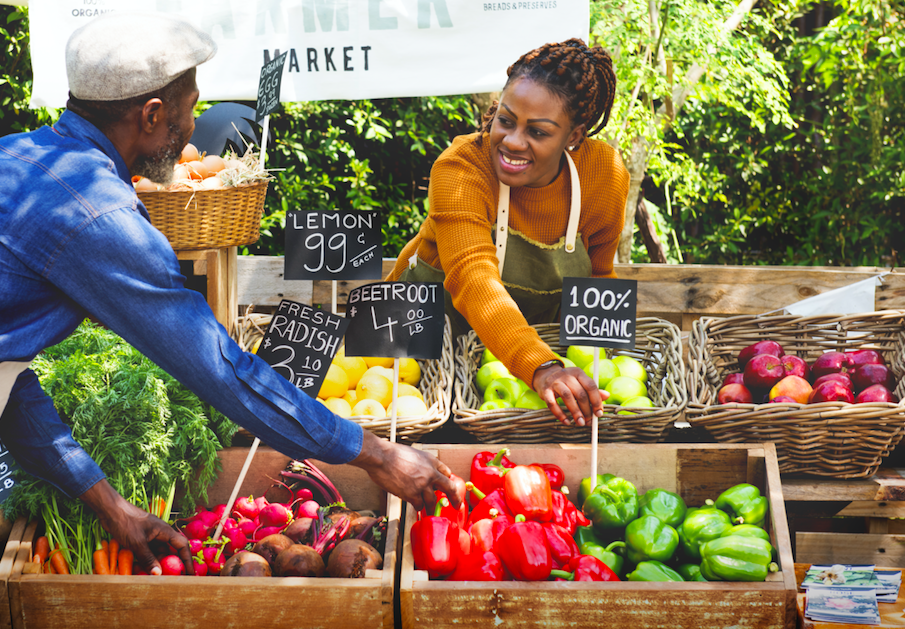 Could a  B2B e-marketplace transform the lives of your procurement team? What are the key benefits of using a marketplace and why are some procurement leaders reluctant to take the leap?
We hear from Molly Dobson, Head of Enterprise Customer Success – Amazon Business and Mary Hetherington, Director of UK Group Procurement – AXA to get the low down on the future of marketplaces, how they can benefit procurement professionals and what reservations are still held by the profession.
Whist digital marketplaces have evolved over time, and come and gone with varying success, the core functionality remains in that they are a central place where people gather to buy and sell goods and services.
"The digital marketplace isn't a revolutionary concept." explains Molly. "But it definitely has been more prevalent in our personal lives than our professional lives – e.g. Uber, Airbnb and Amazon."
Having said that, "early innovators really did introduce a concept in procurement that still underpins the business marketplaces of today. These are capabilities like electronic procurement, reverse auctions and buyer discovery."
Molly outlines the three core components of any procurement marketplace:
Breadth of choice
The  first core characteristic of a marketplace is having that "wide range of choice within a single interface, which is why we all like to use marketplaces within our personal lives. Within a marketplace like Amazon Business you can access 250 million products from toilet paper to precision test and measurement instruments, to professional medical supplies."
2. Competition 
"Users of a marketplace get access to multiple sellers for the same offer. Each of these sellers is competing against one another to get your business and with this competition you can have reduced commitments to some of those long, inflexible contracts. We like to talk about a marketplace being dynamic in that sense."
3. Transparency 
"In a marketplace you can have transparency of product and seller reviews and pricing and delivery options. You really get the capability to compare all of your options and make informed buying decisions."
"In the procurement space, in particular, you have additional requirements with things like the ability to integrate with other procurement applications."
Marketplaces and maverick spend
Mary recently began piloting a marketplace at AXA.
"In the short space of time that we've been [trialling a marketplace] it has really surprised me the depth of information that we can attain about who's buying what, the types of goods and services we're buying,  at a very low level which hasn't always been that transparent in the past.
"This is really useful for a large organisation like mine where we're supporting several different business units with very diverse sets of requirements and lots and lots of small purchases. It gives us the opportunity to consolidate information and identify rogue spend very quickly."
Measuring marketplace success
AXA has been measuring the success of its marketplace with three metrics; customer satisfaction, billing and fulfilment and  management of information.
Customer satisfaction
Customer satisfaction on the solutions and the process around Amazon Marketplace is one metric AXA have been using to measure success.
"We all know that Amazon is the go to place for purchases. We use it in our private lives and people like that experience so we want to try and give our business customers some of that experience and flexibility when dealing with business purchases."
2. Billing and fulfilment
Making sure that billing and fulfilment of the goods is effective, [that it] interfaces neatly with our purchase to pay solutions  [and] that we get the granularity we want on our invoicing."
3.  Great management of information
It's important to ensure procurement leaders can make well informed decisions about their future spend and future requirements.
"It can take some work to get [a marketplace] off the ground, [fitting into] your strategy [to a point where  multifunctional leaders can buy into it."
Marketplace adoption
So what's holding procurement teams back when it comes to adopting marketplaces. Mary Hetherington, Director of UK Group Procurement – AXA believes part of the challenge is procurement's need to achieve a healthy balance between enabling the business and applying controls.
"We need to show flexibility but also proportionality when we're looking at different sizes of purchasing," she argues.
"The challenge with a marketplace is ensuring we determine the appropriate level of control that gives that flexibility to the business but doesn't compromise any of our existing  preferred supplier  arrangement or bypass certain checkpoints of governance as a finical services organisation that we need to carry out.
"The key here is pitching it at the right level to ensure both the procurement team and the business get the solution they want."
Are marketplaces the future of procurement? What are the pros and cons? We discuss in new Procurious webinar. which goes live on 13th November.  Sign up now (it's free!)