In the first of a series of articles, The Faculty's Hugo Britt takes us on a journey to the Institute of Supply Management's annual conference. But first he must contend with Camelback Mountain…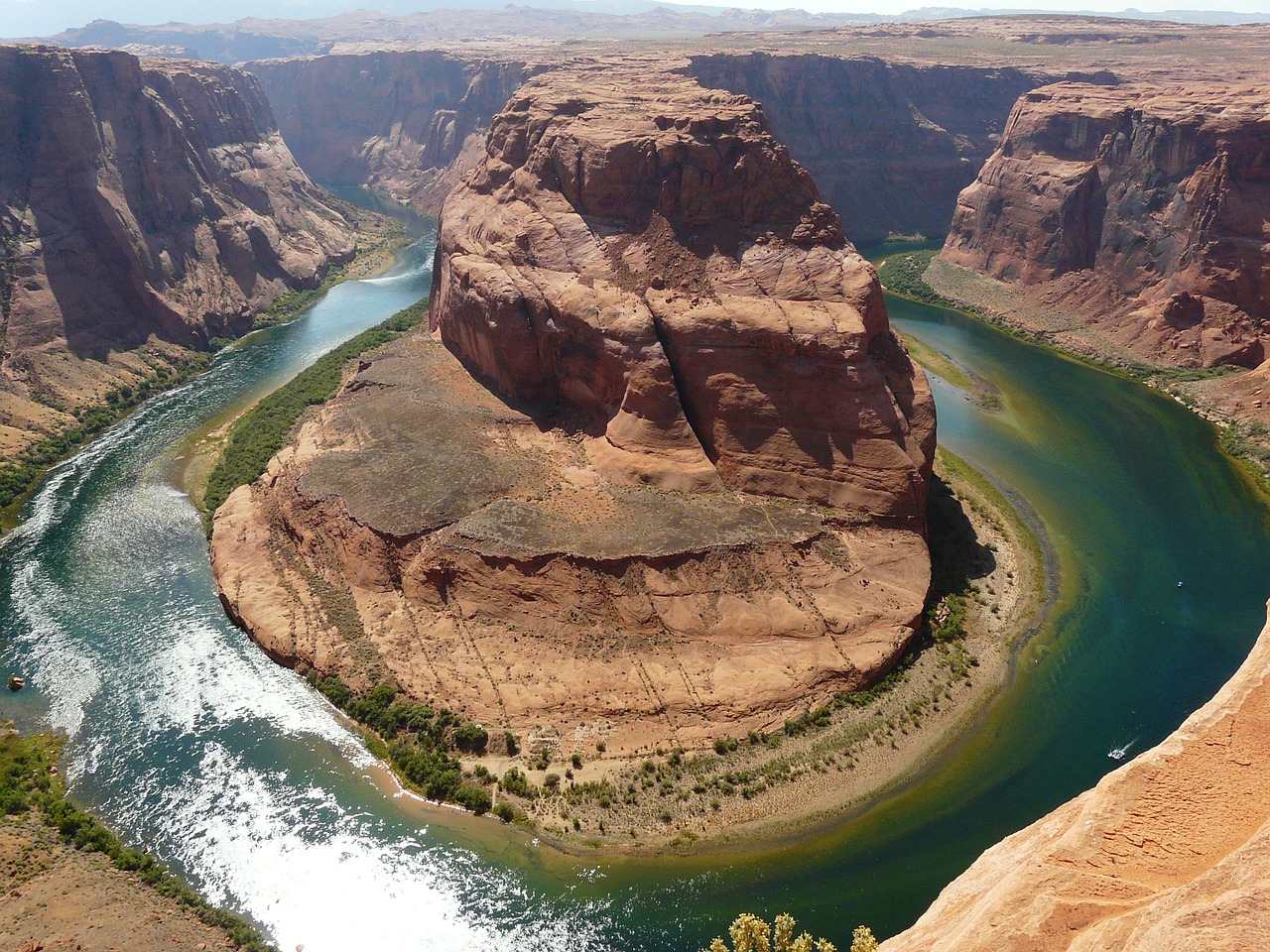 Today, in Phoenix Arizona, I climbed the stairwell of the Empire State Building. Well, not the Empire State itself, but rather its equivalent – the Echo Canyon Trail to the peak of Mount Camelback. That's what the colourful sign at the trailhead told me, anyway, along with a dire warning (unheeded) about the difficulty of trail. But more on that later. I'm here in Phoenix to attend the ISM2015 Annual Conference, one of the premier events for procurement professionals internationally.
First off, I'd like to thank my hosts at ISM (for those not in the know, ISM is the Institute for Supply Management, one of the largest supply management associations in the world) for their generous invitation and my employer, The Faculty Management Consultants, for supporting my attendance.
Today was only a short day at ISM2015, with a keynote speaker and a single conference session, so for this initial entry I thought I'd set the scene with my experiences as a first-time visitor to the US (not counting Hawaii) and my near-death experience on Camelback. The conference's grand opening is in fact tomorrow, which promises to be an action-packed day full of procurement gems that I'll be sure to share with you.
To introduce myself, I'm a 30-something-year-old research consultant from Melbourne, Australia, who doesn't do particularly well in the heat. I'm lucky to have landed in Arizona in spring, as a 30 o C day is much more bearable than Phoenix's hottest-recorded summer high of 50o C. Even at 30 degrees, I'm dashing from shade patch to shade patch, wearing my battered old akubra that I thought may pass for the local cowboy hat (it doesn't). As suggested by my job title, I'm a researcher specialising in procurement, but it's early days yet – I only joined The Faculty in November 2014 and as such am in what I call "sponge mode", soaking up everything I can on how procurement works with the long-term goal of becoming a procurement guru like my colleagues at the office. The sponge metaphor is actually quite apt, as my expectation that procurement would be a dry topic was very quickly overturned when I discovered the industry to be absolutely fascinating with boundless areas of investigation, a truly international outlook and incredibly passionate people.
I flew in on Saturday afternoon on a 50-seater jet out of Los Angeles. Bleary from the previous 13-hour leg from Melbourne, I was nodding off when a glance out the window jolted me into full wakefulness. The desert below me was just incredible – blinding white sands, abrupt rocky ranges, dried river systems spreading through the landscape like bronchioles, and patchwork clusters of irrigated farms around the two major waterways visible from the air, the Salton Sea and Colorado River. Phoenix itself swung into view and my first thought was how improbable its very existence seemed in such a hostile landscape. The sprawling suburbs hold 4.3 million people, with row upon row of identical terracotta-coloured rooftops and tiny pools glinting in backyards. The city centre itself ("downtown" in local parlance) seems very compact from the air and I strained in my seat to pick out the Phoenix Convention Centre, the venue for ISM2015.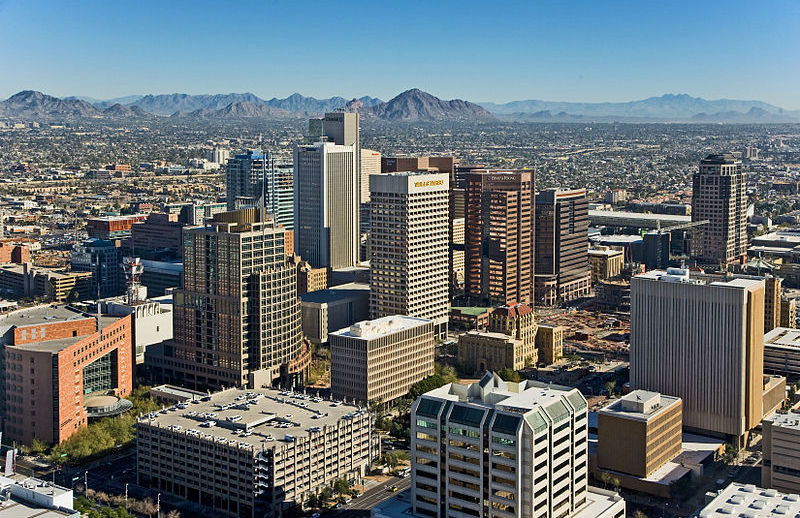 Americanisms
Now, I know there'll be some American readers of this blog who may be puzzled by my harping on certain parts of my experience, but some things seem so quintessentially "American" that I can't resist including them here for non-US readers. Namely:
Tipping – so straightforward to Americans yet a minefield for foreigners like me. Who should I tip? Everyone that I make a monetary transaction with who isn't a machine? How much? Have I offended by giving too little? Did I just give that waiter way too much?
American fare – my room service menu offers the following delights:

Jalapeno bacon and pistachio brittle
Tater tots
Sweet potato fries with marshmallow drizzle and candied pecans
Quico corn nut pie
Crispy chicken wings with blue cheese dressing
Fried whisky sour pickles with horseradish buttermilk dressing.

Super-friendliness – people from Phoenix (Phoenicians?) go out of their way to say hello to strangers – lovely!
How I nearly died on Camelback Mountain
I only had one gap in my schedule to go on an outing, so on Sunday morning I took it. I was up bright and early to grab a hotel breakfast (Fruit Loops; don't tell my wife), jumped in a cab and headed to Camelback via Paradise Valley. The aforementioned sign at the trailhead warned that the second half of the climb was rated "extremely difficult", at which I scoffed merrily and started on up. Ten minutes later I was still scoffing about the overblown rating when the sun heaved itself above the range … and I was flattened. It was hot. Heat was beating down upon my hat, reflecting off the rock walls on either side of me, shimmering up from the rock face at my feet – awful. My steady trot slowed down to a sweaty crawl (literally a crawl in some sections that required hands as well as feet) and I cursed my hubris. But the heat wasn't what nearly killed me. What nearly killed me was narrowly avoiding stepping on a Mohave Rattlesnake on the edge of the path. I'm pretty good at understanding American accents, but I wasn't quick enough to interpret what the guy behind me was yelling. I thought he said something like "heaven's sake", but he was actually warning, "there's a snake" just before my foot when down right next to its head and, thankfully, it darted under a rock rather than going for my ankle. I also saw two fat-bellied Chuckwallas (we call them goannas back home), the Saguaro Cactus (a local icon which grows up to 50 feet tall) and the squat Compass Barrel Cactus.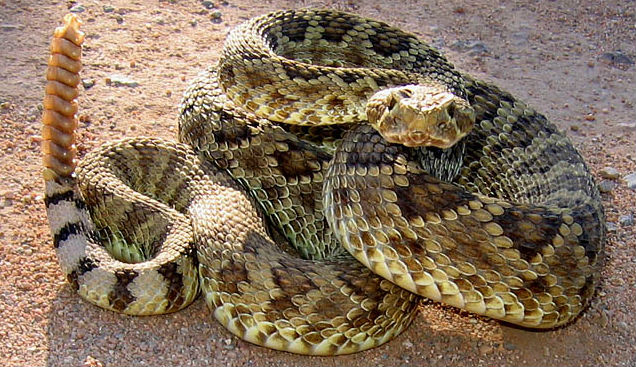 Standing on the top, I was rewarded with an incredible panorama of the city and surrounding peaks disappearing into the haze. Phoenix is greener than you'd expect, especially in the wealthier areas, and of course the city's famous golf courses. I was looking down on a particularly beautiful course directly below Camelback, wondering if it was the location of the first event of the conference, the ISM2015 golf tournament. I'd chosen to climb a peak rather than play golf (I can imagine my golf-mad colleague Chris shaking his head in dismay as he reads this) but the rewarding view convinced me I'd made the right choice. Besides, I hadn't packed my chequered knickerbockers (or whatever it is that golfers wear).