The fourth industrial revolution is here. Change-resistant CPOs who see it as a threat will inevitably see themselves consigned to the scrap-heap.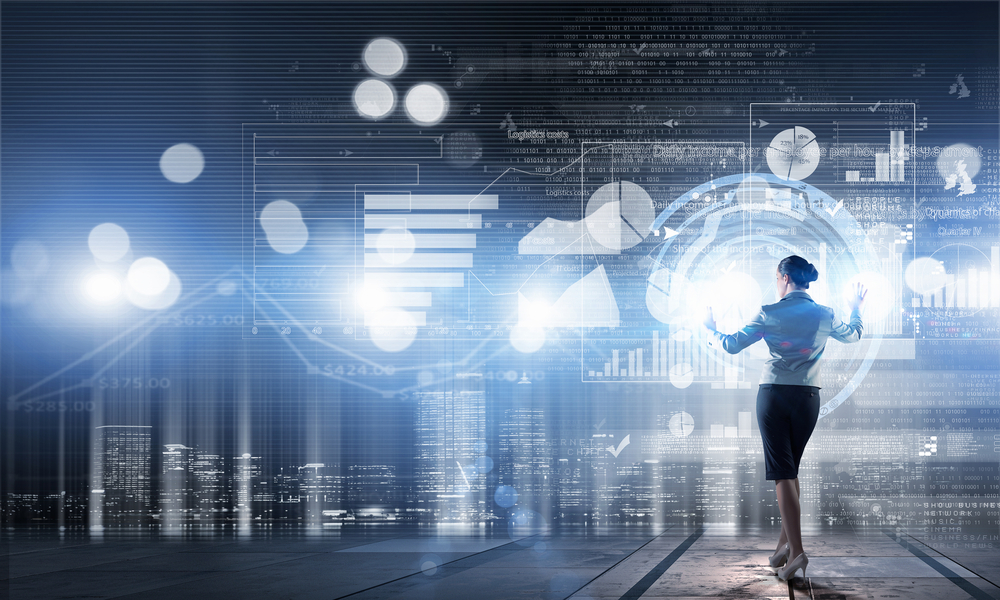 The CPO of the Future, on the other hand, will seize every opportunity Industry 4.0 presents. And the profession is looking to IT procurement experts for leadership.
The procurement function is at a digital tipping point. To quote James Gregson's analysis of Deloitte's 2016 Global CPO Survey, "digital disruption will either reinvigorate or replace procurement's value proposition". In other words, if you're not disrupting, you're being disrupted.
Industry 4.0 marks the convergence of physical and digital manufacturing capabilities, where increasing automation and computerisation allow us to create smart workplaces.
From office printers that automatically order their own ink cartridges, to fully-robotised factories, the scale of change has been compared to the industrial revolutions of the 18th and 19th centuries.
Procurement, far from allowing itself to be left behind, must ride the wave of technological advancement to stay ahead. We've even seen the emergence of a new term – Procurement 4.0 – to encapsulate the changes that Industry 4.0 is making in the supply chain.
The vocabulary of CPOs is changing, too. The usual chatter around traditional practices such as sourcing, contracts and requisition-to-pay is fading away to make room for cutting-edge concepts like cognitive analytics, crowd sourcing, digital reporting, artificial intelligence and machine learning.
If you're already in IT Procurement, then let me be the first to congratulate you! IT Buyers are going to be the CPOs of the future. Here are five reasons why.
You already control an important chunk of the strategic spend
Global IT spending, according to Gartner, is expected to reach $3.5 trillion in 2017. As the future of business lies in the Cloud and with digital technology, it's easy to predict that those professionals who are buying this future are best-positioned to lead the profession.
Arguably, no category of spend touches all areas of the business as much as IT. It's a highly-specialised, big-ticket category where the buyer regularly deals with tier-one vendors.
Salary ranges, according to The Source General Manager Tony Megally, reflect the high-level impact of IT buying roles. "Generally, IT procurement managers' salaries are 15 per cent higher than other specialisations. They are, without doubt, one of the best-paid categories in the profession."
Soon

everything

we buy will include an element of technology
Direct or indirect, goods or services, in the new world of Industry 4.0 just about everything we buy will have some element of technology. IT Buyers have the opportunity to add some runs to their career scorecard by seeking out innovative technology that solves previously "unsolvable" problems.
Take for example the decades-old safety concern around the fatigue levels of operators of heavy machinery. Mining truck drivers now have wearable technology (essentially baseball caps) that regularly conduct electroencephalogram (EEG) tests on the wearer.
The SmartCap knows when you're approaching a micro-sleep even before you do. It then sounds an alarm in the truck cabin that alerts the wearer. The alarm can be routed to a remote monitor, who will stop the truck and remove fatigued driver from duty.
For the IT procurement manager, it's important to understand the technology to manage it commercially. Which companies currently produce these caps? The earliest adopters are in the mining sector – what other sectors could benefit from this product?
What will it mean for safety standards across every industry where operator fatigue is a concern? Could your organisation be accused of negligence if you're slow to implement this technology?
You know how to drive change
Introducing new technology to an organisation is a major change process. More than anyone, IT procurement buyers are very aware of this fact, many having fought and overcome end-user resistance to new processes or systems.
Here at the threshold of Industry 4.0, the experience gained by battle-scarred IT change-management veterans will be invaluable as the pace of transformational change continues to accelerate.
You're an innovation scout
IT Procurement professionals have witnessed a huge amount of change in their search for the ultimate technology solutions over the past 20 years.
Take, for example, the evolution of the laptop. These have developed from bulky, suitcase-like machines in the 1980s, to sleek thin-screened notebooks in the early 2000s. However, the devices were effectively (and dramatically) made obsolete in 2010 when Apple released its first-generation iPad.
As technology increasingly becomes the product, we must keep options open to take advantage of the frenetic pace of change. This means shorter contracts, built-in optionality, and smaller, more agile suppliers who will drive innovation.
CPOs of the future will essentially be "innovation scouts", with a major focus on finding, and profiting from, the next big thing in IT.
Organisations are also increasingly looking to supplier innovation to boost top-line revenue. This means the skill-set required to source from technology providers is fast becoming invaluable.
You understand cyber security
88 per cent of U.S. CEOs are somewhat or extremely concerned about cyber threats. These CEOs are looking for technology savvy leaders across their business to protect them from cyber breaches.
Again, IT Procurement managers are ideally positioned to become experts in the cybersecurity challenges associated with the coming IoT wave, which will bring a rapid expansion of potential entry points for malicious software.
Whether you're a problem-solver, change-management veteran, innovation scout, cyber-security expert, or all of the above, IT Buyers are already in possession of the ideal skill-set that will be needed by Procurement 4.0's CPOs of the Future.
Procurious is at ProcureCon IT in Amsterdam this week. Stay up to date with what's happening on Procurious, and by following us on Twitter.