Time is fleeting and never more so when a contract deadline is looming large. How can public sector procurement professionals use their time more effectively?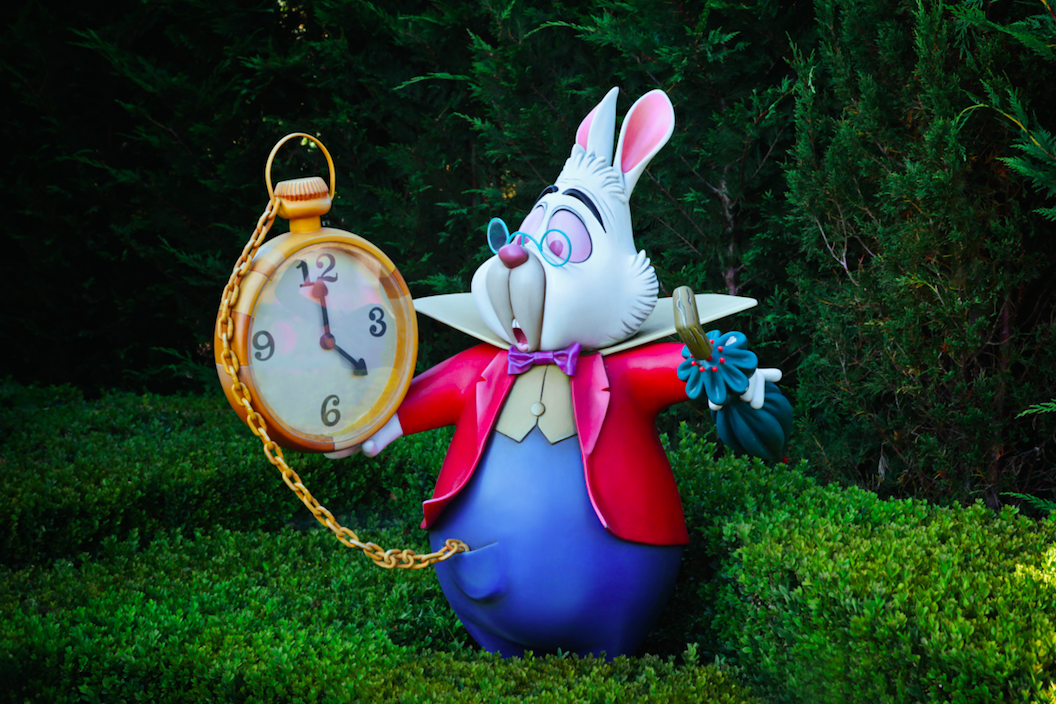 In the second in a series of articles on the challenges facing public sector procurement, we examine the issue of time and why it must be managed better.
Before we begin, I have a riddle for you:
This thing all things devours;

Birds, beasts, trees, flowers;

Gnaws iron, bites steel;

Grinds hard stones to meal;

Slays kings, ruins town,

And beats high mountain down
Extract from 'The Hobbit' by J.R.R. Tolkien, 1937
Those of you familiar with the great J.R.R. Tolkien will recognise this as one of Gollum's riddle to Bilbo Baggins in 'The Hobbit'. The answer? Time, of course.
Time is the one thing none of us can avoid and all wish we had more of. How many times have you wished you had an extra hour before a work deadline? And that's before we even consider more time at the weekend, or an extra hour in bed!
For public sector procurement professionals, it frequently feels like time is not on our side. An increasing volume of 'Business as Usual' work, combined with new 'one-off' projects, means it can feel like a juggling act to meet all the relevant deadlines.
In the public sector, these deadlines can sometimes mean the difference between the delivery or not of critical goods or services across a city.
It often feels like we're like the White Rabbit from Alice in Wonderland, constantly running late for an important date. And the more time pressure builds, the more likely it is that mistakes will be made, costing even more time in the long run.
Typos in letters, ambiguity in specifications and issues with evaluation or award criteria – they all have the power to send us back to the drawing board. Getting it right first time is critical as the more time spent doing tendering, the less time there is to actually manage contracts.
When it comes to creating the value and savings required in the public sector, contract management is key. After all, you can agree savings in a pre-contract phase, but without effective contract management, organisations will typically lose 50 per cent of this value in the first year of the contract.
And that is why we need to manage our time more effectively.
More Haste, Less Speed
Before looking at how time might be managed more effectively, it's worth examining why procurement in the public sector can be so time consuming.
Public sector procurement is a very bureaucratic, very legalistic, very risky – for both buyers and suppliers – and, ultimately, very slow process.
For procurement exercises above the EU Procurement thresholds, and requiring advertising through OJEU (Official Journal of the European Union), it's not unusual for the process to take up to nine months (and frequently even longer) from identification of need to the award of a contract.

And while that may seem like a complete anachronism to those of you in the private sector (and believe me, it did when I first started in the public sector), there are good reasons for this. The process is aimed at promoting competition and procedural conformity, not necessarily value for money, though this is what most public procurement professionals are aiming for.
Greater competition allows for more open and transparent tendering and contracts, where SMEs, local suppliers and parties that may not ordinarily have access to these markets can get involved. A wider supply base may lead to new ideas, innovations and process improvements while at the same time potentially being a boon to the local economy.
The bulk of this time is taken creating a set of fully auditable documents for any procurement exercise above these thresholds. This includes a sourcing strategy, outlining key decisions and the reasons for them, detailed tender documents, including specifications, selection and award criteria, and a fully tracked evaluation process.
The type of route to market will, of course, be determined by the product, service or public works being procured. The detail of all of these routes is too much to go into here, but you can find a lot of useful information on 'The Procurement Journey', if you want to understand the end-to-end process.
There is limited scope for reducing the time taken to complete these processes, so where can time be saved to allow for more contract management? This is where good planning comes in.
Proactive Procurement
Procurement could be accused of operating in a reactive manner and it's no different in the public sector. However, this can often be attributed to the nature of procurement's place in the organisation and the changing nature of how organisations operate and procure goods and services.
The increasing number of 'one-off' projects, on top of the 'Business as Usual' work, can make even the best procurement functions feel like there is a never-ending volume of tenders to complete (referred to as the "tender sausage machine" where I work).
Moving from a reactive to proactive approach can help in this and crucially buy more time for that all important contract management. There are three suggestions below to help make this work, but it's important to understand the caveats on these at the same time.
Making this a reality takes not only input from procurement, but from all its stakeholders and end users across the organisation. Procurement needs to be seen as a key strategic function and help mould the strategic direction that underpins procurement requirements.
That said, there's still plenty scope for procurement to make changes and help things run that bit smoother.
Proper Planning Prevents Poor Performance
This is very simple to say, but very hard to do. Get all your contract details in one place, including the dates of when they need to be retendered or procured and plan accordingly. Have quality project plans available to help understand when the procurement process needs to start and the key dates involved. Most importantly, share these dates with your stakeholders and then stick to them.
Don't "Boil the Ocean"
Once you know the procurement requirements, assess the market to see if other organisations or Local Authorities are doing the same or have been there before. Ask for documentation – my experience is that people are only too willing to share if they know it will be reciprocated in the future.
Also check out organisations like Scotland Excel, Yorkshire Purchasing Organisation (YPO) and Crown Commercial Services (CCS) for frameworks. If the framework is applicable, that's half the work done for you and a major time saver.
Kick-off Means Buy In
A kick-off meeting is a good way to get all the appropriate people in the room to discuss the requirements of the contracts and make sure that all the vital details are captured. Getting this done up front not only means you are better prepared, but you also get buy in from stakeholders who feel involved and will be better placed to help push the project along.
These suggestions by no means cover everything that can and probably should be done to make the procurement process more efficient. However, from the point of view of marginal gains, making these adjustments should help increase procurement efficiency and free up time to manage the contracts you've put so much effort into creating in the first place.