Visibility, leadership and SRM in chicken sourcing – highlights from the 38th SAPICS Conference in South Africa.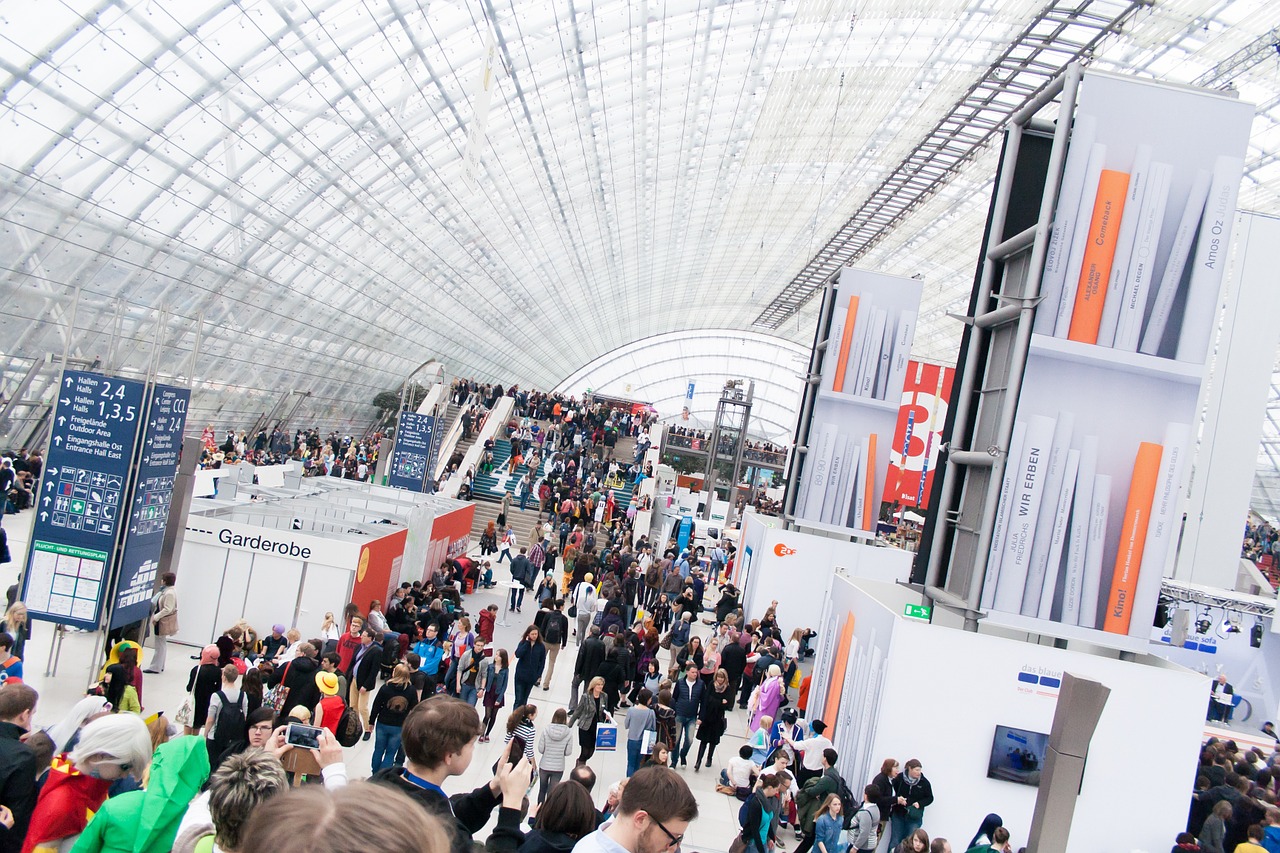 Earlier this month, I attend the 38th Annual SAPICS Conference, held in Sun City, South Africa. With the theme this year of "A Concert of Coordination", the conference focused on bringing supply chain professionals together to network, and to discuss topics and access resources relevant to the supply chain profession.
A number of high-profile individuals and organisations graced the speaker list for 2016, far too many to see in 3 days, let alone cover off in a post-conference article! However, I have picked out three major themes and points that I took away from the conference.
1. Gaps in Supply Chain Visibility
Lora Cecere, the renowned Supply Chain Shaman, was in South Africa this month to share her US survey results and some views on the wide range of topics at the SAPICS Conference.
Of particular interest to the procurement community was her take on the challenges in two of the main identified areas of pain: supply chain visibility, and problems in talent management; the latter being that all-time favourite topic of speakers that has no clear solution.
When comparing the importance of visibility of information on first tier material suppliers vs. their actual performance, respondents acknowledged that there was a big gap between importance (83 per cent) and performance (38 per cent). Almost all respondents (96 per cent) identified that there was also a similar gap in visibility into transportation and logistics networks.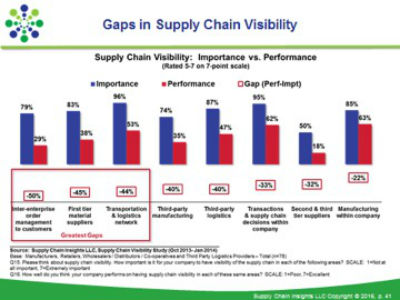 In some cultures, a shaman is believed to be able to use magic to cure sick people, to control future events, and more. Since Lora Cecere is seen as a shaman, we could look to Supply Chain Insights for help when trying to work out why visibility into first tier material suppliers is such a challenge.
What is also interesting from the research, is that respondents did not identify much of a gap between the importance of visibility and actual performance in second and third tier suppliers. Could that really be the case in other markets?
2. Leadership – a hundred years ago
An interesting parallel was drawn by a speaker, Kate Stubbs of Barloworld Logistics, about styles of leadership 100 years and today.
She was reporting back on the annual study, supplychainchangeforesight 2016, which was undertaken in conjunction with Frost and Sullivan. She considered the leadership style of Sir Ernest Shackleton, the 1920's polar explorer, with the traits and approach required of current supply chain leadership.  Shackleton was:
a leader that could create order from chaos.
one who had to adapt and change to suit his rapidly changing circumstances.
optimistic and had a people-centred approach to success.
able to reconsider his path and redirect his goals when he hit serious snags.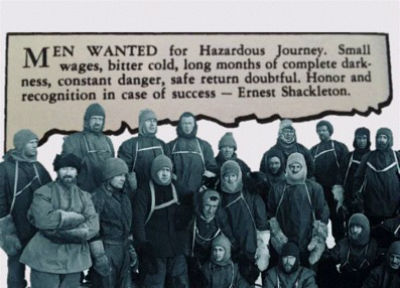 Sound familiar?  We often have to change direction mid-stream track due to circumstances, often because of events beyond our control.  Constantly redefining our plan has become the norm.
How much has changed in 100 years?  Men (and women) wanted for hazardous unknown journey, that part's definitely true. People hope for honour and recognition in the event of success, but it's not always delivered.
3. Chicken and chips, anyone? Nando's supply chain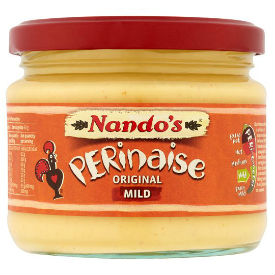 A category manager in the casual dining restaurant business (a more polite term than fast food), has a very different life to the rest of us.  Sourcing electrical parts or software licences is not half as exciting as negotiating for containers of African bird's eye chillies from Southern Africa, or for the manufacture of bottles of Perinaise.
Nando's supply chain, although directed from its HQ in Johannesburg, has staff in many of the 30 countries it trades in. Linda Reddy, Supply Chain Director, says that one of their main areas of focus is supplier relationship management, with a major emphasis on continuous improvement. That's quite important when you have to get fresh-not-frozen chickens from factory to table in less than 8 days.
Next time you are in Nando's, take time to view the art while you are considering how your hot sauce got to meet your half-chicken. 
References to Powerpoint Presentations at SAPICS:
Lora Cecere: 15 Years Forward: 15 Years Back :  Supply Chain 2030
Kate Stubbs : "supplychainforesight 2016". Barloworld Logistics.