On Day 8, the true love bestowed that famously lusted after gift of eight milking maids…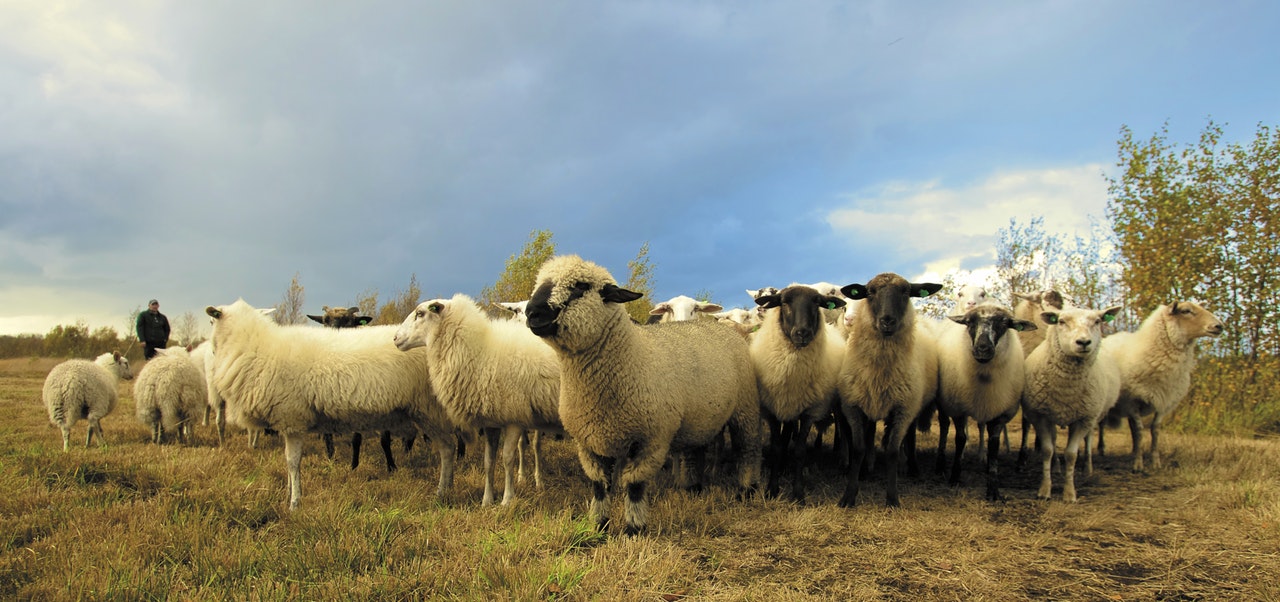 The traditional 12 days of Christmas might not start until the 26th of December. But this festive season, we'll be bringing you the 12 days of procurement Christmas in the run up to the big day. Catch up with the story so far on the Procurious Blog.
"On the eighth day of Christmas, my true love gave to me…eight maids-a-milking."
As the gifts become more and more extravagant, we have to question the logistics of it all – we wouldn't be procurement professionals if we didn't!
It's unclear how the true love bequeathed the eight milking maids. Were eight cows also included in the purchase or was it simply a milking service that was required? Were the maids employed by an hourly rate or at a fixed cost, and how were they delivered to the lucky recipient?
Whatever happened, it would have taken some great negotiation skills to strike up a fair deal that ensured neither party was milked dry.
Perhaps the true love harnessed the knowledge of a crowd of friends to get ideas on how to orchestrate the whole thing – using the power of the herd as it were!
Negotiating Your Best Deal 
The festive season calls for a lot of meticulous planning but when it comes to negotiating deals, you need to be prepared all year round. What's your pre-match strategy when it comes to negotiating with suppliers, clients and stakeholders?
In order to achieve the right outcome, you ought to have considered your objectives well in advance. This will help you determine what sort of negotiation you'll need to have and assess any additional support you might need such as legal advice.
It's also important to ensure you know the other party. What are their aspirations, weaknesses and objectives?
This Procurious e-learning video has it all covered: 
Here are some key things to bear in mind:
Will your agreement stand the test of time? Both parties want to feel that they've achieved a good deal and a satisfactory outcome.
Is the outcome efficient? Make sure no value has been left at the table.
Are you off to a good start? Negotiating a deal sets the foundation for your supplier partnerships and a precedent for the relationship you want to build.
Have you mastered your verbal, written and non-verbal communications? When it comes to negotiating, you need to be assertive but not aggressive!
Milking The Power of the Herd 
Sometimes, no amount of self-determination and commitment can get you across the finish line alone. We all need a little help from our friends for ideas, innovation and support.
We've certainly noticed that collaborative innovation has been on the rise in 2016 with more organisations embracing the power of the Hackathon.
In November, Spotless Group and Startupbootcamp hosted an epic two-day event at the MCG in Melbourne, Australia, focusing on the Internet of Things (IoT) and DataTech. Events such as these help to generate new ideas and turn innovation into reality.
Lisa Malone spoke about the value of the Hackathon at this year's Big Ideas Summit.
Lisa explained why it's key to foster creative cultures in the workplace, giving employees the chance to dare to think about the unthinkable. It can be hard to think big and innovate when you're stuck in the routine of day-to-day office life.
Hackathons can be a great way to harvest creativity and allow teams to deliver the big ideas CEOs are demanding.
If hosting a hackathon seems a bit out of your reach, remember there are other ways to drive change and innovation within your organisation.
Internal collaboration also has a huge part to play. Procurious recently addressed why it's so critical to engage Millennials with new tech implementations. They're tech savvy and accustomed to participating in digital communities.
Their contributions, for example, could be invaluable when it comes to the adoption of e-procurement.
It's very nearly Christmas, and many of you will be dancing out the door to your Christmas party. But what happens if there's a crisis that arises, demanding your attention? Don't worry, help is at hand!