The electrical equipment manufacturer Cressall has shared this inspirational story of Simon Marston with us, and how he managed to bring an almost-forgotten technology back to life.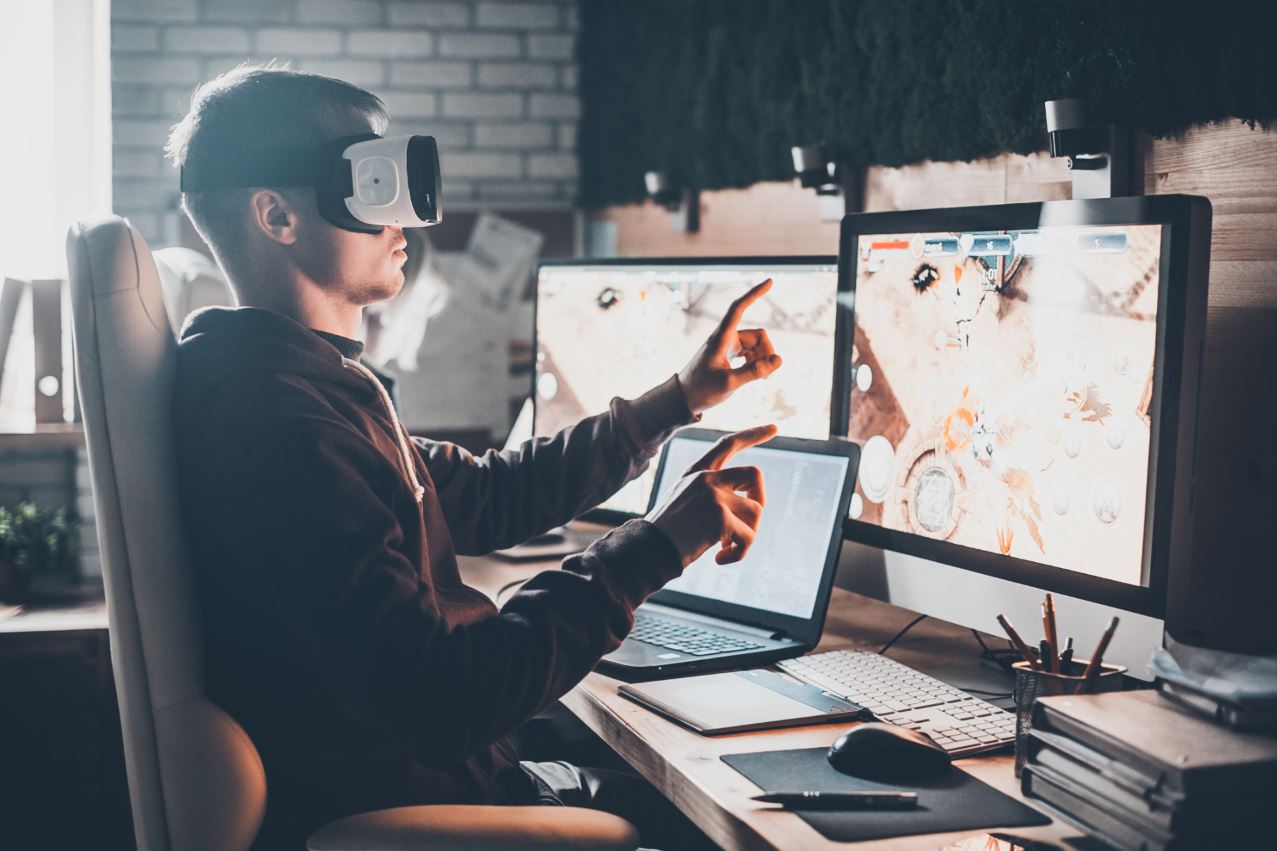 Some technologies never take off. It's the way of the world. Whatever happened, for example, to hovercrafts – the favourite transportation method of Sir Sean Connery's James Bond? The technology world is full of inventions that never made it big, often because they were too ahead of their time. Take the example of the Leicester-manufactured Virtuality machine, a precursor of the Oculus Rift.
For all the nostalgics out there, Simon has restored two Virtuality machines and made them available to the general public. One of the machines can be seen at the Retro Computer Museum in Leicester (UK).
In the early 90s, the main purpose of the Virtuality technology, was gaming; amazing, never-before-seen video games that allowed you to completely immerse yourself in a fictional universe. The machine completely captured Simon's imagination during his days at college.
Years later, when Simon had the opportunity to purchase his own VR machine, he just couldn't resist it. He spent months chasing long-lost information and invested significant financial resources to make his VR 1000 series functional again. At first, he tried to find the necessary information online, but to no avail. While some people seemed to remember the technology, none had insight about its internal workings.
The main problem was caused by the old screens, which were broken and couldn't be replaced, because they were obsolete. Simon decided the best solution was to convert video signals from the VR machine into a new generation screen. His attempt was successful, meaning he could once again play some of his favourite arcade games.
So what is the purpose of this quest? Simon's love of retro technology and his understanding of how people react to it are only two of the reasons he refused to believe the game was over for Virtuality, when most people had all but forgotten about it.
Follow Simon's example and seize every opportunity – never let your dreams die, instead make them a living, breathing, reality.