Whether or not your business is prioritising sustainability right now, there's no doubt that it will be the focus for many of us in 2020 and beyond.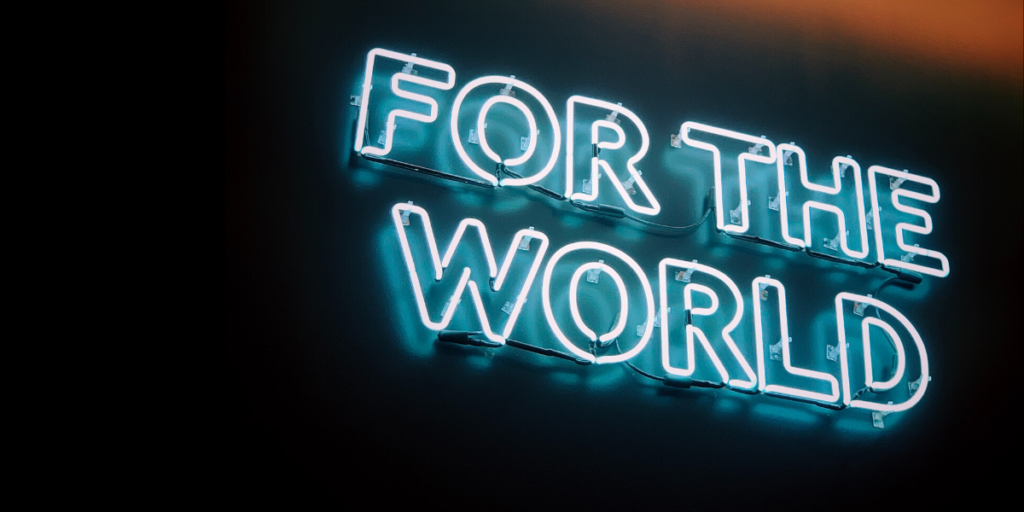 ---
As we all well know, executing on sustainability can be challenging. Is it even possible to have full supply chain transparency? How do we manage the requirement to be sustainable against risk and cost savings? Almost all sustainability initiatives, while well-intentioned, can be fraught with complexity.
While this may be the case for many of us, one person who believes that sustainability isn't as complex as it seems is Chris Fielden, Group Supply Chain Director for Innocent Drinks. Innocent Drinks is a revolutionary health drinks company that gives an incredible 10% of their profits to charity. Beyond this, Innocent focuses on sustainability throughout every part of their supply chain, from creating a plastic bottle that's made from 100% renewable material to developing a carbon neutral factory.
Prior to his keynote at Procurious' Big Ideas Summit, we sat down with Chris to see how he helps drive such incredible sustainability achievements at Innocent:
Live your values – and incorporate them into your business model
Have you ever looked at a corporate values chart and thought to yourself, 'those don't really seem to matter here?' Many of us feel the tension between aspirational values and lived values, but one of the reasons Chris thinks that Innocent is so successful in sustainability is because they don't do this.
Chris believes that sustainability can't simply be a 'tick box' but it needs to be front and centre of a business's genuine value set if they want to achieve it. On this, Chris says:
'Innocent drinks is a values-led business, absolutely. We believe in [and live by] sustainable capitalism. We hire people against those values.'
'Often the right way [to do things] might not be the easy way, but we do things the right way anyway because we truly live our values.'
Even beyond this, Chris says that sustainability needs to be incorporated throughout an organisation's entire business model:
'Here at Innocent, we've incorporated sustainability into our entire business model through becoming a B-Corp.'
Give your people freedom
Sustainability is often about pushing boundaries and doing things that haven't been done before. So, in order to achieve that, Chris thinks you need to give your people creative freedom – and this is exactly what's happened at Innocent.
'[The carbon-neutral factory idea] came about primarily because we told our people not to accept no. We told them "don't accept it when someone says it can't be done." In all aspects, we try not to constrain our people.'
Not limiting people also applies to the suppliers you work with, says Chris. In fact, when you don't give suppliers limitations, you can sometimes achieve things you never would have imagined. When planning Innocent's carbon-neutral factory, Chris gave his suppliers an unusual challenge – which yielded an unusual (yet highly beneficial) result:
'With the carbon-neutral factory, we said to the contractors we employed – just geek out and tell us what you would do if you had unlimited funds and no restrictions.'
'Doing so meant that it actually turned out cheaper than we budgeted and the solution is ever better!'
Giving their people and suppliers freedom has meant that Innocent's new carbon-neutral factory, to open in Rotterdam in 2021, is truly one of a kind. Costing over $250 million, it will incorporate initiatives such renewable energy, sustainable water use, and resource-based waste management. Its Rotterdam location will also mean considerable C02 is saved, as the drinks are produced close to where ingredients arrive, saving trucks over 13,000 trips a year.
Not being afraid to fail
Despite Innocent Drinks being a relatively large company (it recently surpassed £10 million in donations alone), everyone works hard to cultivate an entrepreneurial spirit, says Chris. And a big part of this is not being afraid to fail.
'Failure is a big part of what we do. We only have to be 70% sure of what we're doing. And failure has led us to where we are – we've doubled in size because we're not afraid to fail.'
This can sometimes be hard to stomach as a procurement professional, Chris thinks, as we're trained to mitigate risks. But Chris insists that Innocent still do this:
'We do have risk registers so it's not as if we're being cavalier!'
Where to from here?
With Innocent being at the forefront of all things sustainability, it's hard to imagine what Chris might still want to achieve. But there's always more, says Chris, and ultimately, he'd like to see more businesses taking an active role in helping the environment:
'I would love to see more businesses doing more – but we can't wait for politicians to mandate this. The impetus needs to come from us.'
Ultimately, Chris has an important message for all procurement professionals out there:
'If you put sustainability at the heart of your agenda, then know this: you can make a difference very quickly.'
What are you doing to drive the sustainability agenda at your business? Let us know below.
Want to learn more about exactly how Chris is driving the sustainability agenda at Innocent, and how you can do the same? Chris is speaking at the 2020 Procurious Big Ideas Summit on March 11, and you can hear all of his insights through becoming a Digital Delegate. Grab your free pass here.