Has your pay been cut due to COVID? Here's what to do if it has.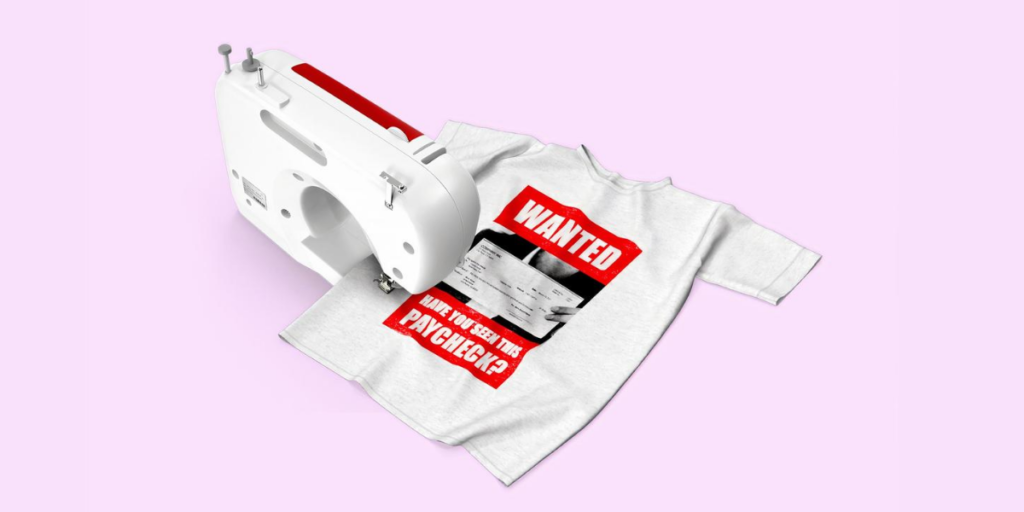 ---
There's no doubt that the economic effects of the coronavirus have been significant, with job losses being so severe that many countries are comparing this situation to the Great Depression. But for those of us who have fortunately retained our jobs, the effects have still been felt. Namely, many of us in numerous industries from professional services to education may have had to have some uncomfortable conversations. And those conversations may have involved taking a pay cut.
Right now, we may all just be grateful to have a job, and besides, with quasi-lockdowns and travel bans still in place for much of the world, we may simply not need as much disposable income. But looking into the future, how happy will we be that we're now working for less? How long will it take for wages to revert to 'normal?' Should we ask for a raise anytime soon?
To help answer all of your burning questions about pay, we spoke to Stella Voules, Director and Co-CEO of JOST&Co., a HR and change management consultancy. But before we bring you Stella's insights, here's a high-level rundown of the industrial relations set up in each of our major member countries that govern pay cuts:
Can my organisation force me to take a pay cut?
Is it even legal for your organisation to ask you to take a pay cut? It depends on where you live. Here's the different laws for the US, UK and Australia.
In the USA, can my organisation force me to take a pay cut?
Legally, yes. Pay cuts are allowed, as long as they aren't done on a discriminatory basis (for example, they haven't your pay because of your gender). A pay cut due to COVID is legal, and all your employer needs to do is notify you of the same. If you do have an individual employment contract or union employment contract, you may be protected from pay cuts, depending on your conditions.
After they cut your pay, your employer does not have any obligation to return it to its pre-COVID levels.
In the UK, can my organisation force me to take a pay cut?
No If your employer does want or need to reduce your pay, they need to obtain your consent.
If they don't first obtain your consent, you are entitled to resign, initiate a claim against your employer, or continue to work in your job while also initiating a claim for compensation.
If your employer does ask you to take a pay cut, you are also entitled to refuse. But if you do this, your employer may be able to terminate your employment contract and try to offer you a new one with varied conditions and pay.
If your employer is changing the pays of multiple people within your organisation, they are also legally obliged to consult with your relevant trade union.
In Australia, can my organisation force me to take a pay cut?
Usually, no. A reduction in pay is classified as a variation in your employment conditions, so you and your organisation must first agree on the changed terms before the change is made. You have the right to refuse a change in pay, and if your organisation terminates your employment on account, you can make a claim for unfair dismissal.
Yet although your organisation can't force you to take a pay cut, there may still be pressure to do so if you fear you will otherwise lose your job.
If I've taken a pay cut due to COVID, when should I expect my pay to return to pre-pandemic levels?
The legals of pay cuts are rather black and white. Yet as many of us know, employment is very much a relationship, and given the strain that coronavirus has put on so many businesses, many of us are feeling both empathetic towards our employer, and grateful to be in a job at all. These feelings may have encouraged us to agree to pay cuts – for now. But when can we expect our pays to go back to normal?
Stella Voules says that that is a very big question, and the answer isn't as simple as we'd like:
'Your pay cut "end date" may depend on the instrument used to change your pay in the first place, for example what was in your contract or what your union negotiated. In some cases, an end date may have been specified.'
'But given that the pandemic has no end date, it's likely that your pay cut may be ongoing.'
Stella says employees who have had their pay cut should have done so on certain conditions, and those conditions may have included entering into a new, temporary agreement. If you don't think this has happened to you, though, Stella advises seeking legal advice from an employment lawyer and your union to understand in more detail what you've agreed to.
If my pay cut was undefined in its length, what signs should I look out for from my employer's perspective that might indicate my pay would be restored?
If you've taken a pay cut with no defined end date, you might be worried about when your pay will be reinstated. Will it be when the pandemic is declared over? Or will it be when the economy has completely bounced back?
Unfortunately, much like the pandemic end date, there may be no definite point in time or event which will signal that your pay should be restored. But if you are concerned, there's a few things you can look out for, says Stella:
'Just like in "normal" times, knowing what you should be paid is about watching the market. Look at job ads, ask around, see what other people at other organisations like yours are being paid.'
'Within your organisation, there's also a few things you can do. For example, look at the revenues of your business, ask for their annual report, see how they're performing financially.'
If an organisation is still in financial distress, says Stella, it will be difficult for them to reinstate pays. And even if they aren't in distress, they may be taking a conservative approach as no one really knows how the pandemic will play out. But if, and only if, it's clear that your organisation has returned to its previous level of profitability, then you may start asking questions about your pay.
How do I go about asking for a pay rise, if my pay has been cut?
Asking for a payrise is never easy. But in pandemic times, it's even harder. How do you know if it's appropriate to ask? How do you do so in a way that doesn't seem greedy and selfish, especially if your organisation has suffered financially?
Just like for any pay rise discussion, Stella says, you need to arm yourself with as much information as possible. Research what's happening in your sector, and what's happening within your specific category and job role. Understand whether there's strong demand and have a good idea of pay benchmarks. Only then should you have any sort of pay conversation.
Yet benchmarking your role in terms of pay is only the first step, Stella says. In order to have any type of pay conversation in COVID or even post-COVID times, you also need to know the following:
How well your company is performing financially
How well you've performed in your role
What your unique skills and capabilities are, and value you personally bring to the company.
Armed with this information (and assuming it's all positive), Stella says that you can reasonably request a pay review.
What should I do if my request for a pay rise is declined?
Asking for a pay rise is one thing. But getting one is entirely another, especially at the moment. So if your pay has been cut, at what point should you consider looking elsewhere?
Given the circumstances, Stella says, you should try to be fair to your employer by not looking elsewhere straight away, especially if they've been loyal and supportive throughout the pandemic. Beyond this, Stella believes that anyone concerned about pay right now should consider the bigger picture:
'If you don't get your pay rise, remember that reward is so much bigger than pay. So perhaps you can't get more money right now, but what about more flexibility? Or more opportunities, perhaps some different benefits?'
'Give your employer a chance to find a way to keep you satisfied before looking elsewhere. Remember, the grass is not always greener.'
Have you taken a COVID-related pay cut? Has your pay been restored yet or do you know when it will? Let us know in the comments below.