Does your career need a boost to reach the top? Jump back in the saddle because we've got the solution for you – Career Boot Camp is back for 2019!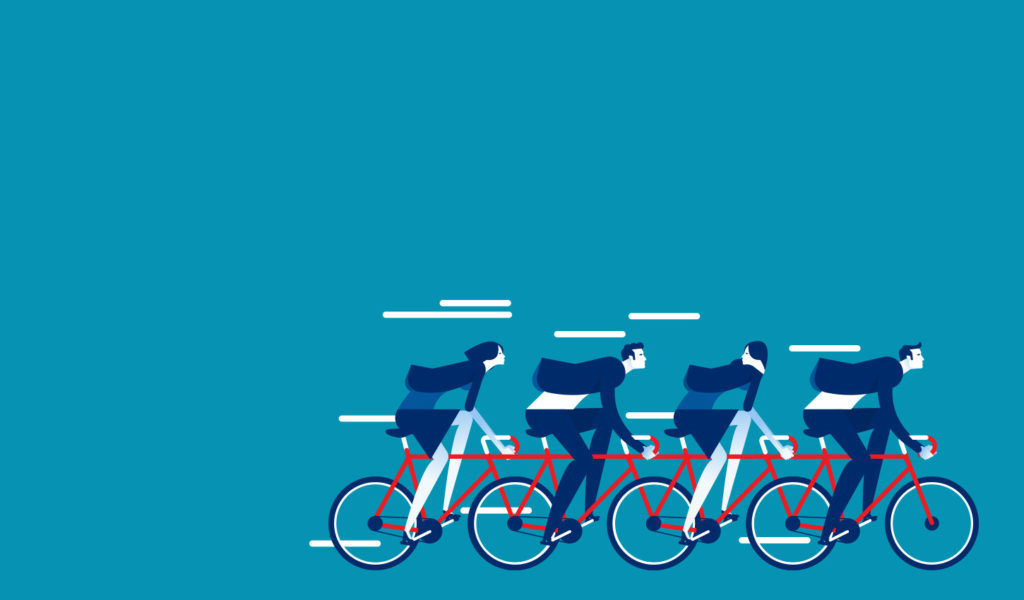 Imagine it is 2030. You are the Chief Supply Chain Officer of a $30 billion sustainable supply chain, and through using technology, gadgets and even implants, you structure your work day and round your peak performance levels. Is it a dream? Maybe. But you can start building this future reality next week with Procurious' Career Boot Camp 2019.
We have curated some of the greatest global minds in supply chain, artificial intelligence, motivation and sustainability to give you a powerful push start towards the highest peaks of the supply chain profession.
Over 5 days next week, we'll be sharing insights and learning from some of the freshest thinkers around in our no charge podcast series!
Introducing our Trainers
We have an incredible line-up of trainers for Career Boot Camp 2019. Just in case you haven't had a chance to look yet, here's a quick introduction:
Day 1 – Steve Day, Supply Chain Executive
The beauty of a career in supply chain is that you get to visit all sorts of exciting places and gain a wide range of experience from across the globe! And that's exactly what our first Career Boot Camp 2019 trainer has done.
Steve Day is a Supply Chain Executive with expertise in Operations Management Supply Chain, Purchasing, Multi-Country Transformation and Change . Steve has led a number of operational transformations and developed new business models to support enterprise wide evolution from product to services and software revenue models.
His experience in the implementation of innovative approaches to existing business models, harnessing the power of the supply chain, has led him to senior positions helping a number of major organisations spearhead their digital transformations. We're excited for him to share some of his career lessons with us!
Day 2 – Professor Moran Cerf, Neuroscientist, and Business Professor at the Kellogg School of Management
On Day 2 we will hear from Professor Moran Cerf, who will help learn how to get the peak performance from our brain. His research helps individuals and businesses harness the current knowledge of the brain to improve thinking and understanding of customers and business decisions.
Dr. Cerf's academic studies apply methods from neuroscience to further understand the underlying mechanisms of our psychology, behavior changes, emotion, decision-making and dreams. In his acclaimed work, he studies patients undergoing brain-surgery by recording the activity of individual nerve cells using electrodes implanted in the patient's brain. His work offers us a novel way to understand our psyche by observing the brain directly from within.
Day 3 – Alexis Bateman, Director, MIT Sustainable Supply Chains
Dr. Alexis Bateman's work at MIT focuses on one of the exciting areas of supply chain impact – sustainability. In her work, Dr. Bateman studies supply chain sustainability through research, education, and outreach. She has engaged closely with industrial partners, public agencies, global governance organisations and non-governmental organisations.
Through MIT Sustainable Supply Chains, Dr. Bateman helps to bring together researchers from across MIT to examine the issue of supply chain sustainability, engaging on educational initiatives, research with industrial partners, and outreach to advance the knowledge around supply chain sustainability.
Day 4 – Ron Castro, Vice President, IBM Supply Chain
Do you dream of one day running one of the world's leading supply chains? Do you want to know what it takes to get to the top? On Day 4 you can listen and learn from an amazing global supply chain leader.
Ron Castro is responsible for all strategy, execution and transformation of IBM's global end-to-end supply chain, delivering to clients across more than 170 countries. This transformation is inclusive of thought leadership, global talent development and is supported by a culture of engagement, agility and innovation.
Castro is leading the digital and cognitive transformation for supply chain leveraging emerging technologies to build transparent, intelligent and predictive supply chains at scale.
Day 5 – Dr. Karen Darke MBE, British Paralympic Gold Medal Winning and World Champion Hand-Cyclist, Para-triathlete, Adventurer and Author
We will finish the week on a real high, learning from an Olympic gold medalist how we all have incredible power within us to change our thoughts, our emotions, and our energy field.
After becoming World Para-triathlon Champion in 2012 and winning Paralympic Gold in hand-cycling at Rio 2016, Karen has hand-cycled to all four corners of the world, including Central Asia and the Himalayas, the Karakoram and the length of the Japanese archipelago.
As a coach and facilitator, author, speaker, and broadcaster, Karen works regularly with young people, schools, businesses and other organisations particularly on the subjects of challenge, change, resilience, sustainable wellbeing and maintaining a positive mental state. Her latest book, "Quest 79: Find Your Inner Gold", is a collection of short stories and positive psychology tips, all based around her own experiences and life. Karen aims to help Bootcamp participants find their inner gold.
Career Boot Camp FAQs
How could you not to be inspired by that group? If that's got you motivated already, then make sure you sign up right now to access the podcasts as they go live. Here are the key things you need to know about how the Career Boot Camp 2019 podcast series works.
When does Career Boot Camp take place?
Starting on the 11th November, Career Boot Camp will run for five days. The podcasts will be accompanied by daily blogs from our Supply Chain Career Coaches plus group discussions and articles on Procurious.
When the series is complete, all five podcasts will be available for registrants via the Procurious eLearning hub, FREE of charge.
How do I listen to the Career Boot Camp podcasts?
Simply sign up or log in and you'll be re-directed to the Supply Chain Pros group where you can access all five podcasts. You will also join a mailing list, which will alert you each time a new podcast is released.
How will I know when each podcast is published?
The series will run for one week, starting on November 11th, with a podcast released on Procurious each day. We'll drop you an email to let you know as each podcast becomes available.
Why should I take part in Career Boot Camp every day?
Dedicating 15 minutes a day to developing and progressing your supply chain career can make the difference between standing still, or sprinting into more impactful roles. At Procurious, we firmly believe that daily learning is essential for career advancement. And Career Boot Camp will help you get into the habit!
Don't delay, sign up now and unleash your inner Olympian or Grand Tour winner! Before you know it, you'll be out of the career valleys and heading for the very highest peaks of the supply chain profession.