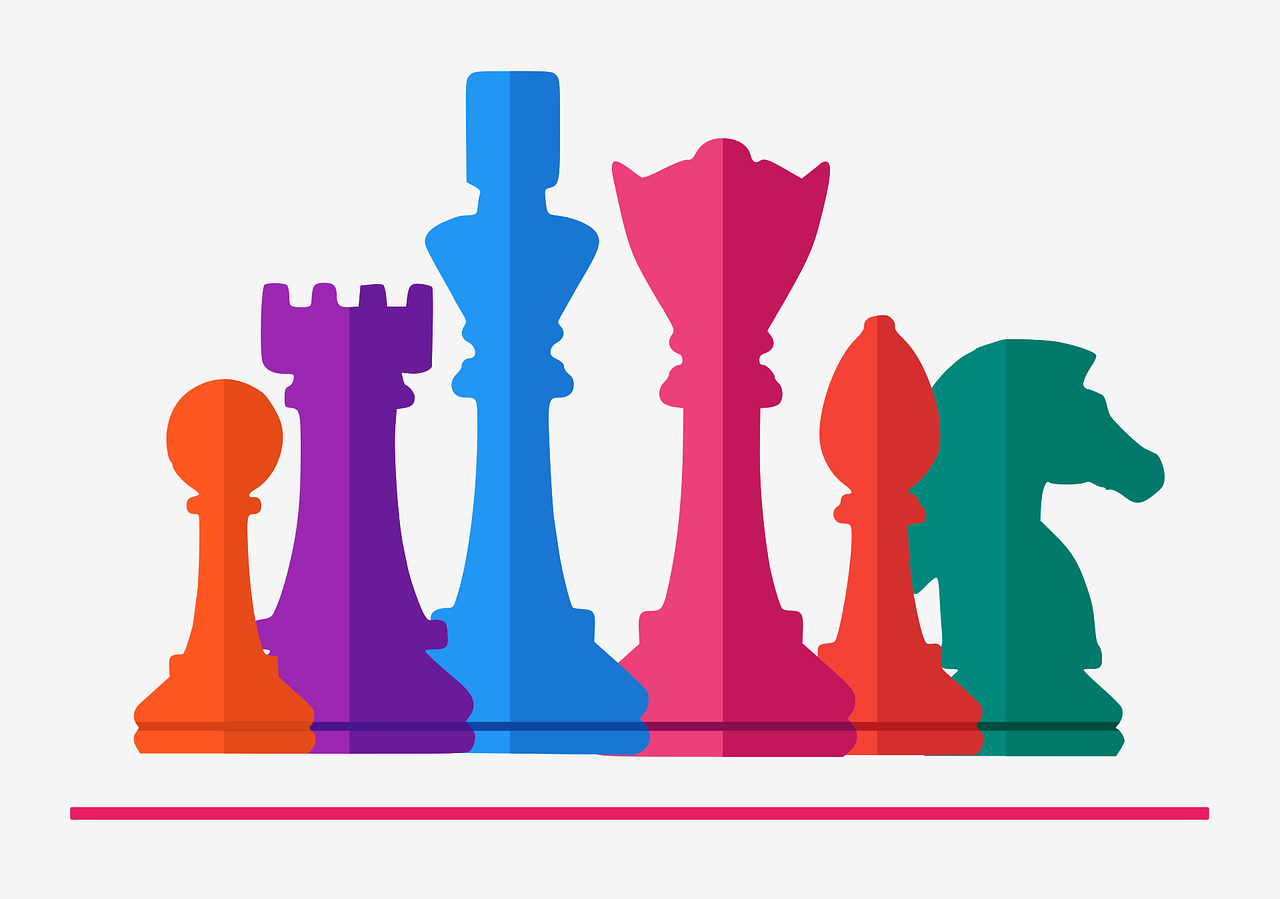 At this time of year, the events season is well underway and many of us are already starting to think about applying what we've learnt to our 2016 activities.
I recently attended the ProcureCon Asia Conference 2015 at The Amara Hotel in Singapore. I wanted to share my pre and post event thoughts on Procurious.
The ProcureCon Asia conference is aimed at CPO's and senior strategic procurement leaders within Asia Pacific. I was fortunate enough to have secured a pass to the event. This is third year the conference has run and my first time in attendance.
According to company's website: "ProcureCon Asia has firmly established itself as Asia's only gathering for global and regional CPOs and Asian heads of procurement actively engaged in the evolution towards full strategic procurement".
This event is one of the more important dates on the Asian procurement calendar. Procurement professionals from across the region flocked to Singapore to network and listen to an impressive list of speakers.
I was personally looking forward to meeting new and old procurement colleagues and hearing from thought leaders on how our profession is progressing in Asia Pacific. I was particularly interested to compare how Asia stacks up against the rest of the world in terms of our procurement best practices especially given the technological changes driving business.
How did our region compare globally and what are the opportunities now and in the near future? What does it mean for procurement as a profession?
Developing Procurement Maturity in Asia  
The conference theme was about progressing procurement strategically in Asia (to reach 3rd generation procurement and beyond) and there were many workshops that discussed that in more detail. I had also seen various industry data to indicate that Asia Pacific was behind other regions in procurement maturity (e.g.)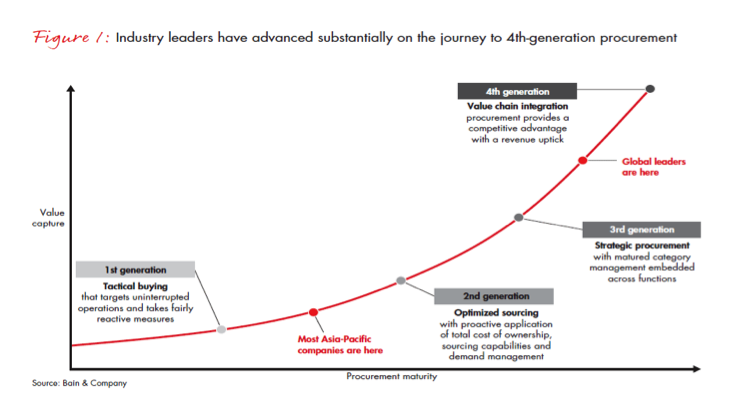 Having been a procurement professional working in the technology and automotive sectors for many years and having led a number of innovation projects (i.e. regional Ariba and MSP rollouts etc.), I was aware of that there was some differences between the maturity of procurement functions in Asia vs. the rest of the world.
Asia has seen massive economic progress in the last decades with impressive innovation and developmental steps taken by many companies and countries. A lot of the conversations at the event focussed around whether procurement was maturing at the same rate as the rest of the Asian economy.
There are a great number of individual industry leaders in Asia and there is no reason why Asia cannot be seen as global leader across industries in future years. We just need to be clear around how to get there.
Maturity Requires Talent
I think one of the most important steps to achieving procurement maturity in Asia is the development of future talent. We need top talent to ensure we have an ongoing skill base our companies require and as a driver of innovation and high standards into the future.
I know CIPS has a development plan with thousands of new students enrolled in China, I am not sure about other countries? CIPS now has an office in Singapore, which is great. ASEAN countries definitely need more procurement graduates entering into our profession, as those countries will provide strong growth, both now and into the future.
Innovation is Critical to Success in Asia 
The path to procurement maturity is unique to each business and industry sector. All companies and entities are coming from different starting points and have different drivers and priorities. What is common to all procurement teams based across Asia is the need to come up innovative solutions to the regions unique challenges.
While there was some discussion and workshops covering innovation and disruption topics, I felt the event could have gone into a little more detail on these areas. Something to think about when it comes to themes for next year's event perhaps?
Measuring Procurement Maturity in Asia 
Going forward, how can we measure regional progress in Asia as a whole? It was possible to get some gauge at the conference, but given the vast size of the Asia Pacific region, the event was a tiny sample size.
It would be good to be able to out measures in place that would us understand regional procurement development in Asia Pacific.
The Role of China 
There were many questions and discussions about China throughout the conference. What is happening within? Have they come to the end of the growth road with rising costs and what it means for our profession? All agreed China has many years of progress ahead still, along with many challenges. Second tier Chinese cities and regions are already beginning to grow and play a role in the complex China story. This will continue for many years to come.
In summary, the event was a great experience; there was an impressive line-up of speakers and a room full of regional and global colleagues in attendance, so it was well worth the trip just for that.
During my three days in Singapore, I was able to have many one and one discussions and understand how these Asian based procurement professionals were managing their challenges.
Sadly, a couple of days does not really allow the time needed to have deep discussion on many topics but I am sure everyone had personal takeaways and made many new contacts as I did.
See you all there next year.