As procurement leaders from around the world send in their personal tributes to mark the sudden and untimely passing of CIPS CEO David Noble, the common theme is one of sadness and shock.
Through these moving tributes, a picture is beginning to emerge of the significant legacy that Mr. Noble has left behind for the profession.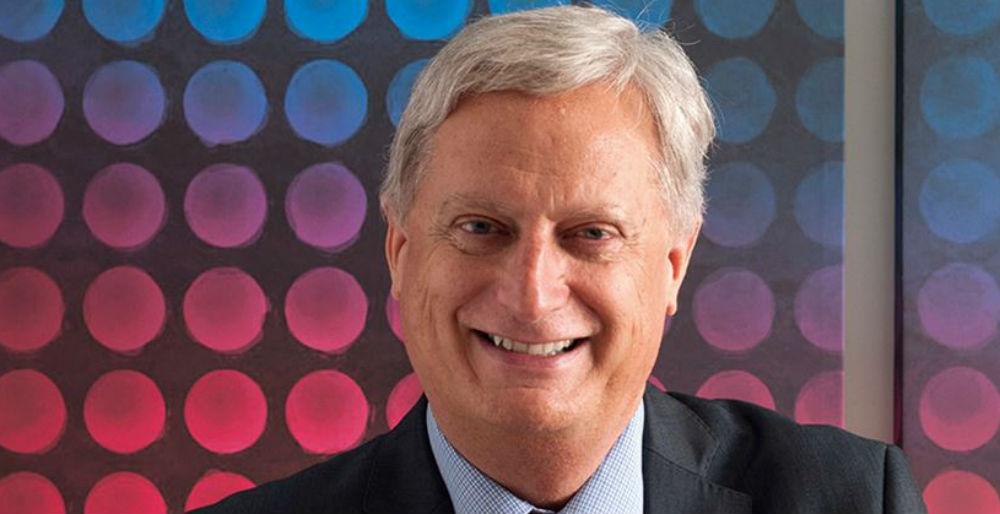 Leave a tribute to David Noble on the Procurious discussion board.
In many ways, the world is divided into two hemispheres when it comes to the professional bodies representing procurement and supply management.
Whether you belong to CIPS or ISM, you can be confident that you're a part of an organisation with an incredibly long history (85 years in CIPS's case, over 100 years for ISM), with a network of hundreds of thousands of professional colleagues globally.
It seems fitting, then, that after the Group CEO of CIPS passed away suddenly late last week, the CEO of ISM was one of the first to reach out with a moving tribute for his peer:
I know my personal shock and grief is shared by the global procurement community upon learning of the passing of CIPS Group CEO David Noble. David was more than a trusted ally and colleague. David had a vision of the evolution of procurement that included putting procurement, through licensure, on a footing equal to other formally recognised professions. His moral vision and leadership was also instrumental in CIPS' crucial role in the passing of the U.K.'s Modern Slavery Act in 2015. ISM extends its deep condolences to David's wife, his family, and our esteemed colleagues at CIPS.  Tom Derry, CEO, ISM.
Since yesterday's sad announcement from Tim Richardson, the CIPS Chair of Global Board of Trustees, Mr Noble's passing has been reported across industry publications including Supply Management, Spend Matters and Procurious. Yesterday's article on Procurious included early tributes from Sam Walsh, former Rio Tinto CEO and CIPS president; Procurious Founder Tania Seary; Santos CPO David Henchliffe; and Visna Lampasi, General Manager Group Procurement for Woolworths Ltd.
Tributes continue to pour in, led by Mark Lamb, CIPS General Manager for the Asia-Pacific region.
At CIPS, we are deeply saddened to lose our leader and colleague, David Noble. Indeed, it is not simply a loss to CIPS, but also to procurement globally. David was always passionate about the role that procurement plays and how it can change people's lives for the better. His legacy will long be remembered: CIPS is now recognised as the global professional body for procurement with an impressive global footprint and is improving procurement around the world. He was particularly vocal about ethical procurement, eradicating bribery and corruption, and ensuring that supply chains are free from modern slavery. As I reported to David, I will particularly miss his leadership which has seen CIPS go from strength to strength around the world. Mark Lamb, General Manager CIPS Asia-Pacific.

It is very shocking and sad news for all of the CIPS family and procurement professionals around the globe. David Noble was the voice of the profession in many arenas, and his visionary leadership has led to the success of the institute, its members, and the profession globally. He will be greatly missed, and I do sincerely hope that he rests in peace departing so early in life, and that his family and loved ones find solace and patience at this difficult time of their lives. Sara Abdellatif Omer FCIPS, Member, CIPS Global Board of Trustees

Like many across the global procurement community, I was shocked to hear of David Noble's passing. Today is a very sad day for our profession, but more importantly, for David's family, friends and colleagues. David's legacy will touch every corner of the world. He inspired and advocated for a generation of procurement professionals while his leadership of efforts to eradicate slavery across the supply chain impacts millions of workers without their own voice. Philip Ideson, Host and Producer, The Art of Procurement

I was shocked and saddened today to hear of the passing of David Noble. I have known David as a friend since he joined CIPS in 2009 and worked closely with him on the development of the Ethical Procurement Guide with Andrew Forrest and the Walk Free Foundation. David was instrumental in getting the UK Government to introduce the Modern Slavery Act 2015, and has been a true leader to the procurement profession over the past 8 years. My condolences go out to his family and friends, and his colleagues at CIPS. He will be sadly missed by the Institute. Kevin McCafferty FCIPS, Executive General Manager – Procurement, Broadspectrum 

During my tenure as the only CIPS Trustee representing countries outside of the UK, David was always supportive in bringing a global perspective to CIPS as he worked diligently towards a global goal. Whist David and I had our differences with regards the establishment of the global governance structure, we were always able to share a pint at the bar and have great discussions around the profession. He always had a keen interest in what was happening in the Australian market and how the profession was developing. When I last met David, he was his usual vibrant self, full of energy and looking at ways to continually grow the institute and profession. David's loss will create a void that any successor would have significant challenges to fill. My condolences to David's family. Stephen Rowe FCIPS, CPO, Spotless. 

"David was the reason I joined the CIPS Board. He was such a strong advocate for the profession and his visionary approach for CIPS was an inspiration. He believed that the procurement profession was significantly undervalued and with steerage it could drive significant changes in the world, whether that be in eradicating modern slavery or sustainable sourcing. He was a warm-hearted Northerner who was well respected and someone who I'd known for many years. He will be sadly missed. Alison Parker FCIPS, Member, CIPS Global Board of Trustees, MD, HSBC

I was shocked to hear that our leader David sadly passed away on Friday. I first met him in the UK many years ago, before he was CEO of CIPS, and very much admired him in his Procurement roles. He has worked relentlessly for CIPS over his seven years' tenure to bring value to our profession. David will leave a large gap and I am saddened I will not get to see him in London at our Annual Congress Meeting, just weeks away. Hannah Bodilly FCIPS, Global Congress Member for Australasia, Head of Strategic Sourcing, Bank of Queensland

I first knew David when I was on the CIPS Council (as it then was) back in the noughties. David always had a clear view on where he felt the profession needed to go. He gave strong leadership and direction in globalising CIPS to be the recognised worldwide body that it is today. Whilst being a leader at CIPS he was also a champion for the profession as a whole – his promotion of key causes, such as the Anti-slavery remit being a notable one,  which has such global resonance right now. He raised the profile and importance of procurement across public and private sectors alike, as well as with the media. He also forged links with other Institutes and bodies worldwide. His passion for the profession was without doubt and under his direction CIPS was re-branded. Like the broader profession, CIPS has flourished and grown in importance and stature.
He will be greatly missed by all who knew him and he will be a tough act to follow. Barry Ward, Procurement Brand Manager, Global Business Services, IBM

David and I worked together at Novar (formerly Caradon) for over seven years, arguably during a "golden era" of professional procurement in that organisation. Like many others who worked with him and for him during that period, I have many fond memories of David. From his absolute and authentic passion for our profession (years prior to him achieving his ambition to be part of CIPS), his relentless desire to support the technical development of his team (achieving one of the first CIPS Excellence awards when they launched the program) and his love of football (which many bruised ankles can attest to). He was an authentic, committed leader and a true gentlemen. My heartfelt condolences to his family and the CIPS organisation who have lost a fantastic champion and a great bloke. Very glad to have known him if only for a far too short period of time.  Andrew Brightmore FCIPS, Executive Director at Compass Group Australia 

David was a true advocate for our profession. Through CIPS, he led the charge with the licensing and professionalisation of procurement. His focus was on all areas of ethical practice, culminating in the 2015 Anti-Slavery Act, which was supported by the Vatican. His pragmatic and honest approach delivered the real transparency required when you lead a professional body with ethics as a pillar. Creating growth in any industry is a challenge, so his achievements in growing a membership organisation should also be highlighted as another major accomplishment. I am, and always will be, a proud Fellow of CIPS and a colleague of David. He will be missed by all. Mike Blanchard FCIPS, Deputy Chief Executive – Operations, Tertiary Education Commission, New Zealand 
A legacy of thought-leadership
A valued contributor to the Procurious Blog, Mr Noble appeared at the Big Ideas Summit in 2015. His thought-leadership published on Procurious includes:
Leave a tribute to David Noble on the Procurious discussion board.