Everyone is born with a lot of creative potential. So what's been holding us back all this time from releasing our inner creative genius?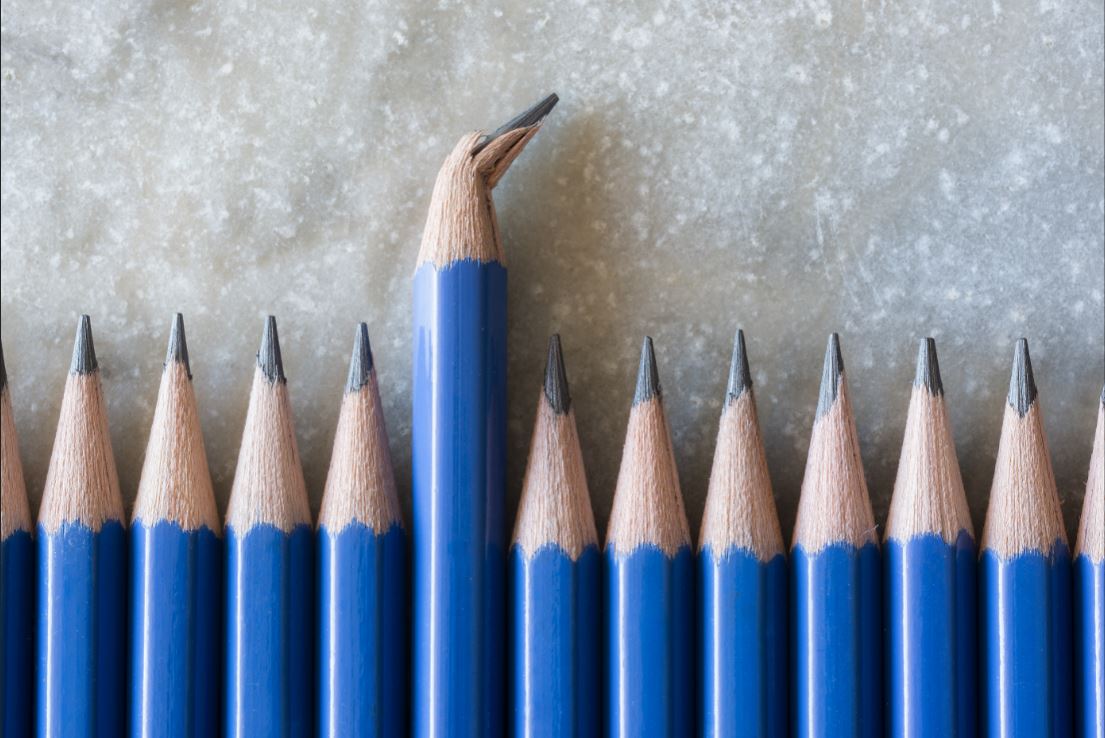 Register as an online delegate for the London Big Ideas Summit 2017 here.
Last week, we introduced James Bannerman as one of our Big Ideas speakers.  A creative change agent and author of Non-Fiction best-seller Genius: Deceptively Simple Ways to Become Instantly Smarter, James  firmly believes that everyone has the capacity to be creative and innovative.
To start unlocking creative genius within our procurement teams it's important to first understand the reasons that creativity is often so lacking. What happens between childhood and adulthood that means the average person is so deterred from expressing their creative genius in the workplace? James has a good idea about what's holding us all back and it often comes down to three things…
Labels
It's all too easy to get categorized by managers, colleagues and even our own self-doubt. Perhaps someone has identified you as having a particular type of creative talent but written you off in other aspects. Maybe you've been discounted as a creative genius altogether! Everyone has different strengths, weaknesses and areas to which they are more suited but in pigeon holing people, we are also limiting them. James believes that by labeling ourselves we are stifling our imaginations and he points out that often the best ideas come when we least expect them and from the people we least expect them from!
Organisational Structures
We've all had that one boss who greets every new idea with a perplexed look, a raised eyebrow or complete disinterest. Sometimes, it's the age-old story of senior management wanting to keep things simple, avoid too much risk and a reluctance to alter the status quo.
Even within organisations who are sincere about wanting to innovate, it's easy to discourage employees without even realising it, leaving a team of budding intrapreneurs fearful of getting it wrong or what their colleagues might say and too embarrassed to express their best and wackiest ideas. Organisations must create an environment of psychological safety that allows employees to feel comfortable to be creative even in the highly regulated environment of a workplace.
Time
Bannerman is keen to affirm that miraculous and fully-formed ideas won't simply land at your feet. Instead, he recommends a technique called deliberate creativity:
" If people had all the time in the world they could patiently wait for genius ideas to fall from the sky. In the real world of business, however, most people are time-poor and don't have that luxury. That is why Edward de Bono – the author of Lateral Thinking – championed 'deliberate creativity'.
De Bono showed us how we can use provocative mindtools to jolt the patterns of the mind, as and when required. Look at the highly-innovative organisation Pixar, for example, who appear to make great use of the Oppositions tool. If the rules of superheroes are that they have to be 'young, fit and athletic', for example, what do they do? They create 'The Incredibles'.
Or if the rules are that 'children are afraid of monsters', what do they do ? They create 'Monsters Inc' where it is the monsters who are afraid of the children. Or if the last thing a chef wants in their kitchen is a rat, what do they do ? They make the rat the chef and create 'Ratatouille'.
So if you're looking for innovative solutions for your Procurement team or your organisational Supply Chain Management, ask yourself what might happen if you creatively questioned the habitual 'rules' ? The rules of cereal, for example, used to be that they were always eaten in a bowl with milk and a spoon. Questioning these rules, however, helped to inspire the invention of the 'cereal bar'. Similarly, as Kelley of IDEO points out, for years high-jumpers used to jump forwards, but then – at the 1968 Mexico Olympics – Fosbury wondered what might happen if he deliberately jolted this pattern and jumped backwards, and now the 'Fosbury Flop' has become adopted around the globe."
Join the conversation and register as a digital delegate for Big Ideas 2017 now!