It's very nearly time to wrap up for Christmas at Procurious HQ, but not before we've had our say on some of the key stories over the past week.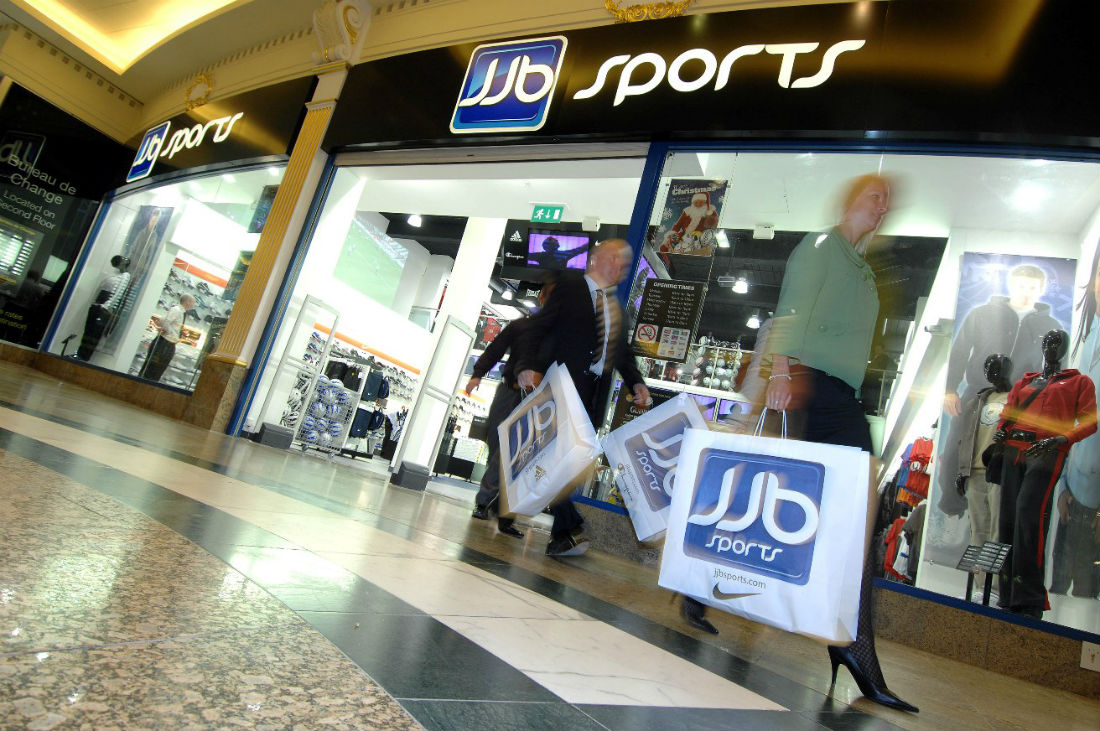 If you haven't thought of a procurement-related New Year's resolution for 2015, why not join Procurious in aiming to change, improve and lift up the brand and image of procurement.
The function's image has taken a bit of a battering in recent weeks, with a glut of stories on the treatment of suppliers, ethically questionable procurement practices and convictions for fraud and bribery in both supplier relationships (JJB Sports, UK) and tenders (US Defence Contracts).
Procurement has both the ability and responsibility to ensure that these practices are stamped out. Procurement professionals hold a unique position in the organisation of being able to influence spend, but also control the ethics and governance of the purchasing process.
So how do we do this? First, check out recent articles including detecting fraud in your organisation and the importance of Supplier Relationship Management. Then invite your network to get involved with Procurious and we can collectively get working on our aims in 2015.
SRM – https://www.procurious.com/blog/in-the-press/three-key-insights-on-the-importance-of-srm
Fraud – https://www.procurious.com/blog/in-the-press/how-to-detect-fraud-in-your-organisation
Oh, and just to lighten the mood, keep an eye out this week for an article on the best and slickest supply chain in the world. Who else but Saint Nick himself…
GST reduces complexity, improves supply chain
With GST Bill being tabled in the Parliament, companies operating in supply chain business stand to benefit, says Vineet Agarwal, MD of Transport Corporation of India .
But GST will have no direct impact on a company like his, which is a services company, since it is essentially a consumption tax and will have an impact on manufacturing.
However, the introduction of GST will lead to some reduction in expenditure, he adds. He expects the supply chain business to grow at around 20 per cent in FY15. He also has a positive outlook for FY16.
Going ahead, Agarwal sees a revival in the auto sector. Transport Corporation of India derives nearly 70 per cent business from it. When compared to FY13 and FY14 he sees significant improvement in business.
Read more and watch a video at Money Control
Procter & Gamble reports big moves in 16th Annual Sustainability Report
The Procter & Gamble Co. (P&G) is serious about environmental stewardship, as its 16th annual sustainability report reveals.
The multinational consumer goods company met several environmental goals ahead of schedule: P&G met its waste reduction goal for 2020 six years early and its pulp certification goal a year early.
P&G only disposed of 0.40 per cent of input materials as manufacturing waste to landfill across its facilities. That means 99.6 per cent of all input materials are either recycled, reused or used for energy conversion. The 2020 goal called for less than 0.50 per cent.
In April, the company announced steps it would take beyond Roundtable on Sustainable Palm Oil (RSPO)certification to ensure it does not contribute to deforestation. The steps include developing a traceable supply chain, no development of  high conservation value (HCV) areas and high carbon stock (HCS) forests, no development of peat lands, no burning to clear land for new development or replanting and complying with P&G's Sustainability Guidelines for External Business Partners.
Read more at Triple Pundit
St Helens surgical gloves supplier in position to supply the whole NHS
A Merseyside supplier of surgical gloves has won a place on two NHS procurement frameworks – meaning it can now supply its products to NHS trusts across the UK.
St Helens-based Leanvation was established one year ago by former healthcare executives Dr Jonathan Day and Tony Downes, with backing from the North West Fund for Venture Capital. They have developed a range of surgical gloves that aims to reduce the risk of allergies and hand fatigue.
Under EU rules, NHS Trusts are limited in the value of products they can purchase from any one supplier without going through an official tender procedure. Securing a place on the NHS Shared Business Service Framework and the Health Trust Europe Framework allows Leanvation to overcome this barrier.
The company will be launching four new products in early 2015 and is about to start work on a new range of surgical gloves designed to further improve infection prevention, thanks to its success in winning a five-figure research grant. Dr Day, Leanvation's managing director, said: "This is a major step forward for Leanvation, effectively giving us a licence to supply the NHS in volume and compete alongside the traditional multinational surgical glove brands.
Read more at Liverpool Echo
Canadian defence procurement – everything old again is new again
The Conservative government last week released its Value Proposition Guide that is supposed to provide direction for firms who will be preparing bids for future defence procurements. Those procurements will be governed by the government's new Defence Procurement Strategy.
"The Value Proposition Guide is a new tool for fostering investment in the Canadian defence industry," the news release from Industry Canada noted. "The guide will ensure that the Government of Canada's Defence Procurement Strategy will result in the creation of high-skilled jobs and economic growth across the Canadian economy."
It seems that everything old again is new again. I was writing articles in the mid to late 1980s about the efforts of the Mulroney government to shore up the defence industrial base. Such benefits linked to defence contracts are called offsets in the U.S. and other nations. The Canadian offset program continued throughout the Kim Campbell and Chretien governments and into the Paul Martin government.
The linking of work for Canadian firms to the awarding of contracts to foreign companies was, however, eased under the Harper government. After much concern was raised by the domestic aerospace and defence industry that they were getting little work of value even as the Harper government spent billions of tax dollars buying new military equipment, the Conservatives came up with its "value propositions" program.
Read more on Ottawa Citizen