Procurement leaders are starting to use the phenomenal buying power of their organisations to address big social challenges. What legacy do you want to leave?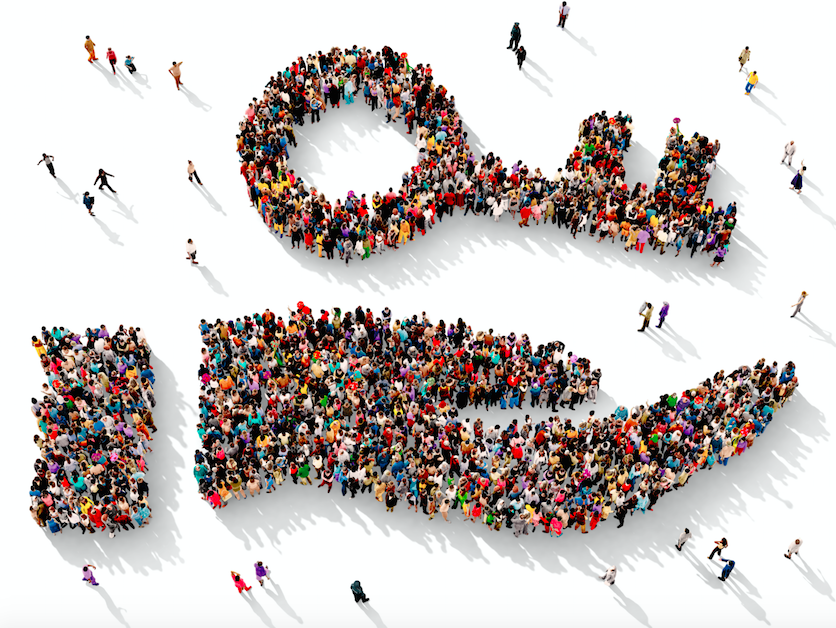 In the old days, procurement was focused on two things: minimising costs and risk.

Purpose should be a pivotal part of every organisation's business strategy. Being purpose-focused is essential to engaging customers and employees and being perceived as relevant, admired, and innovative by investors, partners, communities, and public entities. Today, it's all about sustainability and corporate social responsibility.

Why are organisations increasing their focus in this area? It is not purely out of the goodness of their hearts, rather, they understand that key stakeholder groups care about these issues.
Consumers increasingly gaining a conscience is helping to drive this change. According to the 2016 US National Survey on Corporate Social Responsibility, which surveyed some 1200 individuals, 39 per cent of consumers are likely not to buy a company's products or services if they believe they are not "responsible" and 25 per cent will actively advise friends and family to avoid the company. Additionally, the report reveals that 84 per cent of global consumers actively seek out responsible products whenever possible.
Everywhere you look, business is under scrutiny. Whether it is for environmental practices, labour conditions, tax or paying suppliers on time, individual citizens increasingly are expecting companies to behave in a socially responsible manner. Stock exchanges and Governments are also now issuing requirements for companies to report on CSR data in annual reports, and CSR is increasingly perceived by investors to be important for their understanding of a company's risks and opportunities.
Many of these issues are embedded in supply chains, and the role of procurement and supply chain in addressing them is therefore clear. Concerned citizens will expect action from government and businesses, which will, in turn, encourage firms to take steps that will reverberate throughout complex supply chains. The world is becoming smaller, which means we have increased, and faster, access to information about what organisations are doing and how they behave. This is a great opportunity for procurement and supply chain executives to play a leading role in these "wider world" issues.
This issue is no longer just for idealists or activists. For example, globally there are 46 million people worldwide who are modern-day slaves and about 150 million child workers. Any company doing business needs to make sure that its supply chain is not tainted by this cruel practice, and in many countries now, it's not just best practice – it's the law.
Eliminating forced labour from your supply chain is just one example of what SAP Ariba calls "procurement with purpose". This is an umbrella term that includes social, environmental and sustainability practices. Leveraging the power of business networks like SAP Ariba and the intelligent, cloud-based applications underlying it, companies can gain a whole new level of transparency into the capabilities, performance, and social and environmentally responsible practices of their suppliers – and their suppliers' suppliers. They can map the bill of materials for products and services right down to their raw materials and cross-reference this information with hotspots where there is a high propensity for the use of forced and child labor to determine their risk. And, more importantly, they can receive timely alerts, which can be used to drive actions and report on them in meaningful ways.
All business leaders need to be focused on these topics. Research suggests that companies that do so can significantly outperform their rivals over a 10-year period. Or look at it this way: can you afford the reputational risk of a photo in social media showing one of your suppliers using child labour?
"To prosper over time, every company must not only deliver financial performance, but also show how it makes a positive contribution to society. Companies must benefit all of their stakeholders, including shareholders, employees, customers, and the communities in which they operate". Larry Fink, CEO of BlackRock (the world's largest investment company)
Procure with Purpose
Procurious have partnered with SAP Ariba to create a global online group – Procure with Purpose.
Through Procure with Purpose, we've been shining a light on the biggest issues – from Modern Slavery; to Minority Owned Business; and from Social Enterprises; to Diversity and Inclusion.
Click here to enroll and gain access to all future Procure with Purpose events including exclusive content, online events and regular webinars.
SAP Ariba are sponsoring Big Ideas Summit London on March 14th. Sign up now as a digital delegate to follow the day's action wherever you are in the world.