Have you found your calling in life? Do you worry that your procurement career is getting away from you? Then you need to heed the siren call of social media.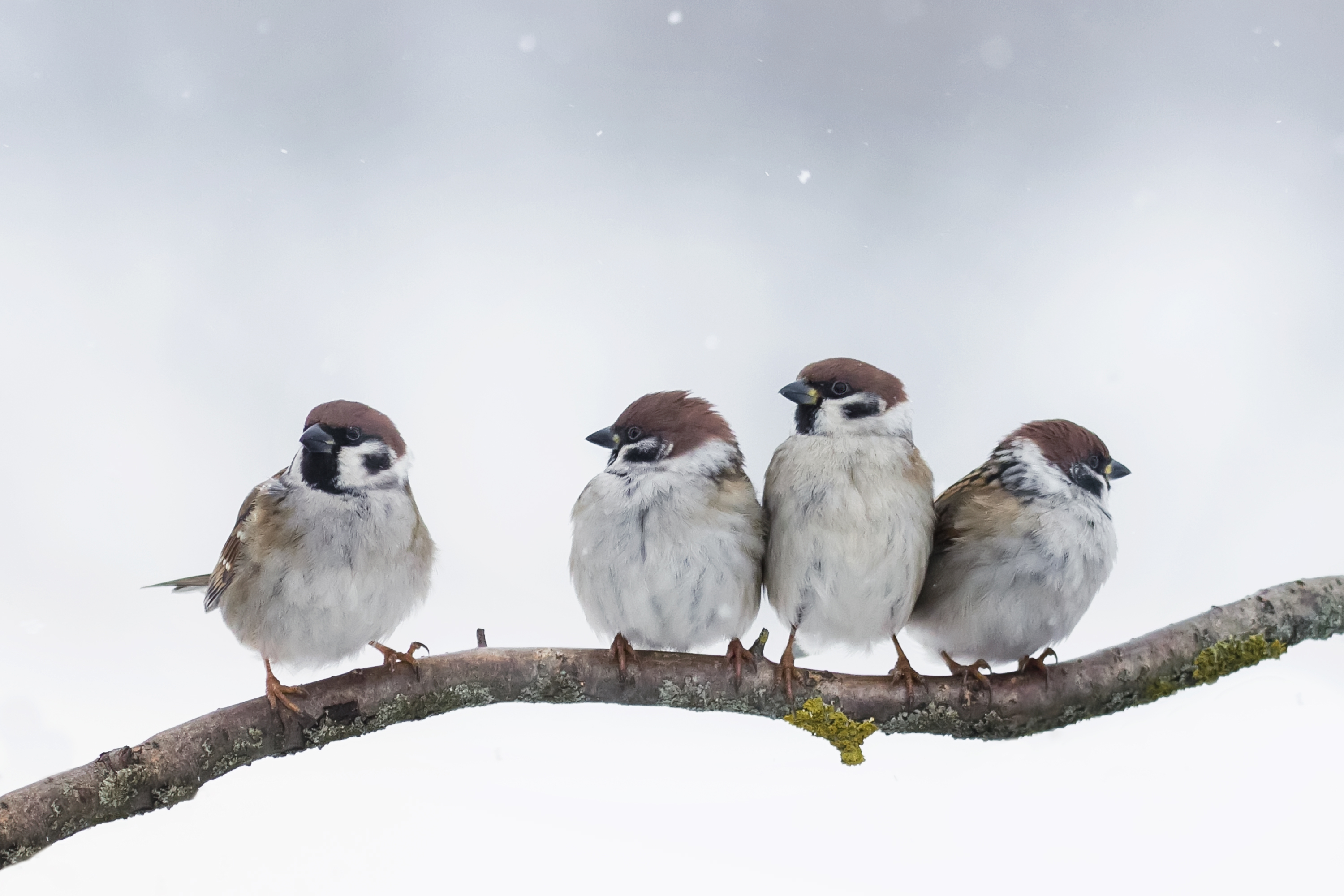 The traditional 12 days of Christmas might not start until the 26th of December. But this festive season, we'll be bringing you the 12 days of procurement Christmas in the run up to the big day. Catch up with the story so far on the Procurious Blog.
"On the fourth day of Christmas, my true love gave to me…four calling birds."
By now, the receiver of the true love's gifts probably has a large aviary to keep all the birds in. Just as well really, as three of the next four days will bring even more. However, despite the song bringing us calling birds, it's another, bluer bird we're looking at today.
Where's Your Career Going?
By this time of the year, most of us have decided on resolutions we'll kick off the new year with. Starting with good intentions, we make smaller changes to how we live our lives. We might want to eat less, exercise more, or spend more time on our favourite activities. But, life tends to take over, and by mid-January, we've fallen back into old habits.
But for some people, this is the time of year that brings consideration about the next steps of their career. Whether it's a change of companies, going after a promotion, or even thinking about a complete change, most people start their search on the Internet. More specifically, they'll start to look for information and new roles on social media.
The array of sources, information, and potential employers, makes social media a major tool in an individual's search. Whether it's LinkedIn, Facebook, or Twitter (see, we told you we'd be talking about a bird…), there is plenty you can do to boost your career.
So how are you going to turn that around, and make social media work for you? We've been calling on our experts this year to share their thoughts on this very topic. And they haven't disappointed.
Break Down Walls, Increase Value
During our Career Boot Camp, Jay Scheer, Senior Digital Marketing Manager at THOMASNET, highlighted what many of us have been doing wrong on social media. That is using different accounts for different areas of our lives.
However, Jay advises that we need to break down these personal silos in order to increase our digital value. In a more connected social media world, employers want to see the full picture. And individuals want to portray a more rounded image.
Breaking down the barriers is the first step. Jay also advised the following when on social media:
Start thinking of yourself as a brand – project the right image to the public
Be authentic and conversational – inject your personality where possible
Be targeted – always consider the medium and the audience, and tailor your activity
Don't be banal – don't post for posting's sake
Draw a line – use the grandma test for all your posts
No Avoiding the Brand
So now we know how we could be using social media, we need to know how to portray the right image. Happily, another of our experts took care of that – Procurious' own Lisa Malone.
Lisa gives some great tips on building a 'kick-ass' personal brand that's bound to get you noticed. And if you're looking for a new job, or to showcase why that promotion should be yours, then getting noticed is what you need.
From authenticity and injecting a bit of colour into your profile, to connecting with top people (and then leveraging those connections), there's plenty here to get you started.
Personal brand is key on social media. And if we all take the time to boost our personal brand, then the brand of procurement will benefit too. We've got plenty of tips and tricks that we've shared.
But perhaps the biggest is the importance of a great profile picture. If you do one thing the next time you're on Procurious, check out your picture, and see if a change will do you good.
What are you waiting for? If you hear a new job calling for the new year, or just want to give your social media accounts a spit and polish, now's the time. You never know if that perfect job is just around the corner, but at least you'll be ready!
Knowledge is worth its weight in gold. So how can you boost your procurement knowledge using some economic basics? Make sure you come back tomorrow to find out.