Jon Hansen is a guest blogger –  if you want to contribute to the Procurious blog please drop us a line – here.
I have been writing the Procurement Insights blog since 2007.  It currently has more than 21,500 followers.  (Note: the European Union Edition of the blog – which was launched in May 2013 – has just over 16,000 followers.)
Around the same time I joined LinkedIn ( 30,000 connections), followed by Facebook (5,000 connections), and finally Twitter  (17,000 connections) in 2008.
In 2009 I launched the PI Window radio show on Blog Talk Radio – which will soon air its 900th episode in which featured segments are downloaded between 25,000 and 30,000 times within the 24 to 48 hours immediately following the live broadcast.
Over time I have also expanded my virtual presence through various other platforms including YouTube, Sprout Social, Pinterest and on and on and on.
So one might reasonably conclude that as a procurement professional, I am deeply immersed in the virtual realms of the Internet.  While I would not disagree with this last point, if I were reading as opposed to writing this article, the first question I would ask is what does it all really mean?  More specifically,
what are the tangible benefits that a procurement professional can derive from being "connected" in the virtual world?
My response . . . it depends on how long you have been in the profession.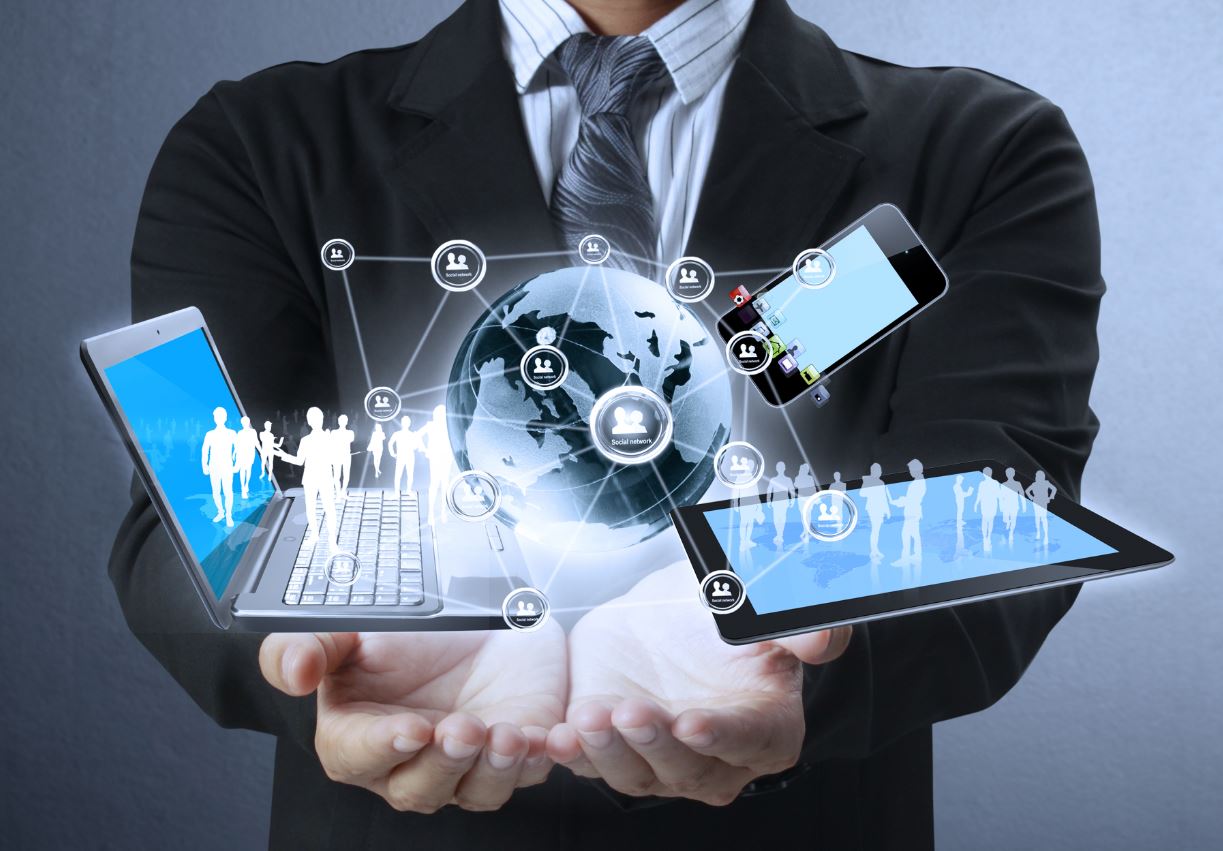 For those of us who have been around for 15 or more years, the answer is not as clear as it is with the newer generation of procurement professionals.  I am talking about the ones 30 years or younger.
For this newer group the thought of utilizing a dog-eared catalog with stick-it notes of varying colors to source products from suppliers via telephone is unfathomable.  I would imagine that theirs would be a similar reaction to that of my young nephew, who upon viewing the black and white images projected through the old rabbit-eared television at his grandmother's house, declared that the "TV was broken".
In this generational context, the virtual  world is a comfortable given for the younger set, while an revolutionary development for the veterans.  This factor will to a large extent influence  our respective perceptions and considered benefits.
Rather than continue to focus on the obvious disparity in understanding, the purpose of this article is to identify the points of commonality.  Specifically, how can the web-based platforms  or elements of the virtual world that is the Internet, be best leveraged regardless of age or experience.
The Operational Element (Action)
I have no doubt that I could, with little effort, turn this into a long dissertation on the various technical aspects of the myriad of platforms that make up the networked world in which we do business.  From cloud-based B2B to P2P and B2C and everything in between, including big data and The Internet of Things, there is no shortage of material.
The irony of course is that in terms of impact, these present day technological advancements are no different than those from earlier eras such as the telephone and fax machine – both of which were quite revolutionary in their own time.  Quite simply, the only real difference from an operational standpoint, are the actual tools of the trade themselves.  The core principle upon which they are based is still centered on increasing capabilities and improving outcomes.
Therefore, what is really needed to understand how this transformation unifies generational  perspective and perception, is to find a common point of reference.  For me this would be ThomasNet.com.
ThomasNet.com is the current version of the Thomas Register.  First published in 1898, the Thomas Register was a simple yet powerfully useful buying guide which listed industrial products and services from an expansive list of potential vendors.
It was an indispensible tool for buyers who through one convenient catalog, could source needed products from reliable suppliers who had been researched and screened by the publication.
Fast forward more than 100 years to the here and now, and this core benefit is still the same, which is the ability to source products and services from a reliable pool of vendors.  The only difference is that instead of looking up a product in a hard copy catalog and then contacting the applicable supplier by the available means of bygone days,
the Internet has made it possible to locate, source and procure electronically by way of a few simple keystrokes.
Granted this is an oversimplification  of how a ThomasNet.com works in comparison to its earlier versions, but you get the idea.
The Socialized Element (Knowledge)
Where it once did, the value gained from the traditional Association model can no longer compete for my attention.  I need to collaborate bigger, faster, stronger – and at my convenience.
Associations could better leverage Web 2.0 to deliver a greater level of service to me as a supply chain professional by more actively, rapidly and efficiently aligning with the pace at which new, useful industry information becomes available – then delivering this information in an effective way, so as to keep me abreast of trends, best-practices and exchange ideas with fellow members; thereby making me a more valuable professional.
The above referenced text was a comment I had received from a listener who tuned into a April 2009 segment of the PI Window titled Is The Traditional Association Model Dead.
From my standpoint, the sentiments expressed by this individual explains perfectly the impetus behind the socialization of the procurement professional within the virtual realms.  It is also the reason why, when I was originally introduced to Procurious I took notice.
From "connecting to correcting to listening to learning" etc.,  platforms such as Procurious are as indispensible a tool as the operational platforms or technologies  we use to procure goods and services.
Ultimately, it is the socialized aspect of virtualization that ensures access to the needed insight and information that enables the procurement professional to maintain relevancy in an increasingly complex global marketplace.  In fact, the underlying value of these communities of shared interest is that they serve as a filter through which the information overload of the World Wide Web can be circumvented to ensure that you get the intelligence you need quickly and reliably.
The key point to remember is that these are truly "get out what you put in" virtual communities, in which the tangible benefits can only be measured by the quality of the relationships that help you to add greater value to your own career and organization.  This means that you have to get involved.  Whether it be in the form of a question posed within a group, or commenting on an article.  When you insert yourself into the conversation you gain knowledge well beyond your own experiences.  Or to put it another way, and regardless of your age, the old axiom that knowledge is power is as true today as it was when Francis Bacon originally coined the phrase back in the 16th century.
In the end, when you hear terms such as procurement virtualization or socializing procurement, what it really means is that the main objectives of the procurement profession are still somewhat the same…
– with some notable extensions.  The only difference is in the tools that are available to achieve the desired outcomes.