How can the missing puzzle piece make it easier for procurement teams to operate sustainably, improve supply chain transparency and eliminate corruption?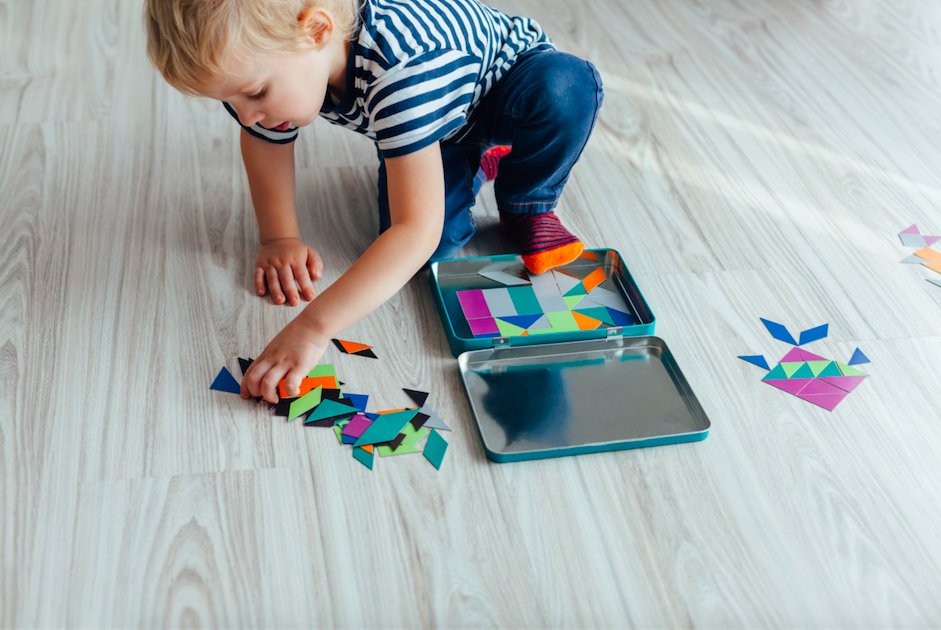 As procurement professionals we're always talking about how leveraging innovative technology can add value to our organisations.
But less frequently addressed is how technology can make it easier for procurement teams to operate sustainably, improve supply chain transparency and eliminate corruption. 
In our latest Procure with Purpose webinar we'll be exploring how the latest and greatest in technology innovations can not only help procurement pros deliver business value but also drive and enable purpose-led practice.
Join us on October 10th when we'll discuss the tech that's helping procurement  teams to collaborate with their suppliers and  improve transparency; how to communicate the importance of using tech to improve purpose-led procurement and why businesses must integrate tech-led purpose-driven practice into all of their decision making.
How do I register for the webinar?
Registering for The Missing Puzzle Piece: How Technology Can Empower You To Procure With Purpose couldn't be easier (and, of course, it's FREE!)
Click here to enter your details and confirm your attendance. We'll send you a email with a link to the webinar platform in the run up to the event.
I'm already a member of Procurious, do I still need to register?
Yes! If you are already a member of Procurious you must still enroll to access the webinar. We'll send you a email with a link to the webinar platform in the run up to the event.
When is it taking place?
The webinar takes place on 10th October at 10am EDT/ 3pm BST. Sign up or log in via the form above and we'll be in touch ahead of the event to provide details on how to join the webinar live.
Help! I can't make it to the live-stream
No problem! If you can't make the live-stream you can catch up whenever it suits you. We'll be making it available on Procurious soon after the event (and will be sure to send you a link) so you can listen at your leisure!
Can I ask a question?
If you'd like to ask one of our speakers a question please submit it via the Discussion Board on Procurious and we'll do our very best to ensure it gets answered for you.
What is the Procure with Purpose community?
Procure with Purpose is a community for procurement pros who want to deliver value beyond cost savings and efficiencies – shining a light on the biggest issues from Modern Slavery to Environmental Sustainability – and on you, our members, who are already driving exponential change.
Webinar Speakers
Oliver Campbell, Director Procurement & Packaging Engineering
Oliver is a Director of Procurement & Packaging Engineering at Dell Technologies.  He has become one of the most influential thought leaders in the packaging industry by combining innovation and supply chain best practices.  Under his leadership, Dell introduced industry changing materials such as bamboo, mushroom, and molded paper pulp for more environmentally healthier packaging.
Most recently, Dell launched Ocean Plastic packaging with the aim of creating an industry response to tackle the task of the ocean plastic crisis.  Through founding NextWave, a cross-industry consortium of like-minded companies, Dell is creating a commercially viable, and scalable, supply chain that is focused on keeping plastics out of the ocean and in the circular economy.
Oliver's accomplishments have been highlighted for their business and social influence by Fortune in their 2017 Change the World Companies, and by LinkedIn in their 2017 Top Companies to Work For.  Additionally, the 2018 Consumer Electronics Show recognized his pioneering work in Ocean Plastic with a Best of Innovation Award.  Mr. Campbell holds Bachelor and Master Engineering degrees from Cornell University and an MBA from The University of Texas.  In his free time, you can find him training for his next triathlon.
Justin Sadler Smith, Head of United Kingdom & Ireland, Ariba Cloud Procurement at SAP Ariba
Justin Sadler-Smith is head of SAP Ariba UK and Ireland, procurement and supply chain thought leader, and cognitive procurement ambassador. He is one of a growing number of procurement leaders around the world who helps procurement and supply-chain teams ensure that fair labor practices are in play across their global supply chains by harnessing innovative technology and increasing competitive advantage
Padmini Ranganathan, Global Vice President – SAP Ariba
Padmini Ranganathan is Vice President, Products and Innovation for Supplier Risk, Compliance and Sustainability solutions for SAP Ariba.  In this role, she is responsible for product strategy and engineering and leads a team of experts focused on delivering solutions that enable risk-aware, sustainable and ethical supply chains.
Prior to SAP Ariba, Padmini led the Analytics for Industries solutions marketing team at SAP which brought to market the first analytical applications and content for "art of the possible"  industry and line of business application scenarios. Before joining SAP, Padmini worked at Oracle, where she was part of the procurement product management team that delivered the first web-based, self-service applications for procurement and a technical consultant in the areas of order management, inventory & distribution, procurement and manufacturing.
Padmini is a passionate advocate for bringing technology to business users that simplifies and enriches their daily work and decision making. And as the Products & Innovation lead for SAP Ariba's Procurement with Purpose initiatives, she is dedicated to helping businesses balance their costs with conscience and make an impact on the larger world.
Padmini has a post-graduate diploma in computer science from UC Berkeley, California, and a bachelor's degree in commerce with a major in Cost & Management Accounting from Bangalore University, India.
Sign up for The Missing Puzzle Piece: How Technology Can Empower You To Procure With Purpose ahead of 10th October.