Professor Olinga Ta'eed on the 'God Metric', social innovation, the work of the Big Society, and his ideas for 2030.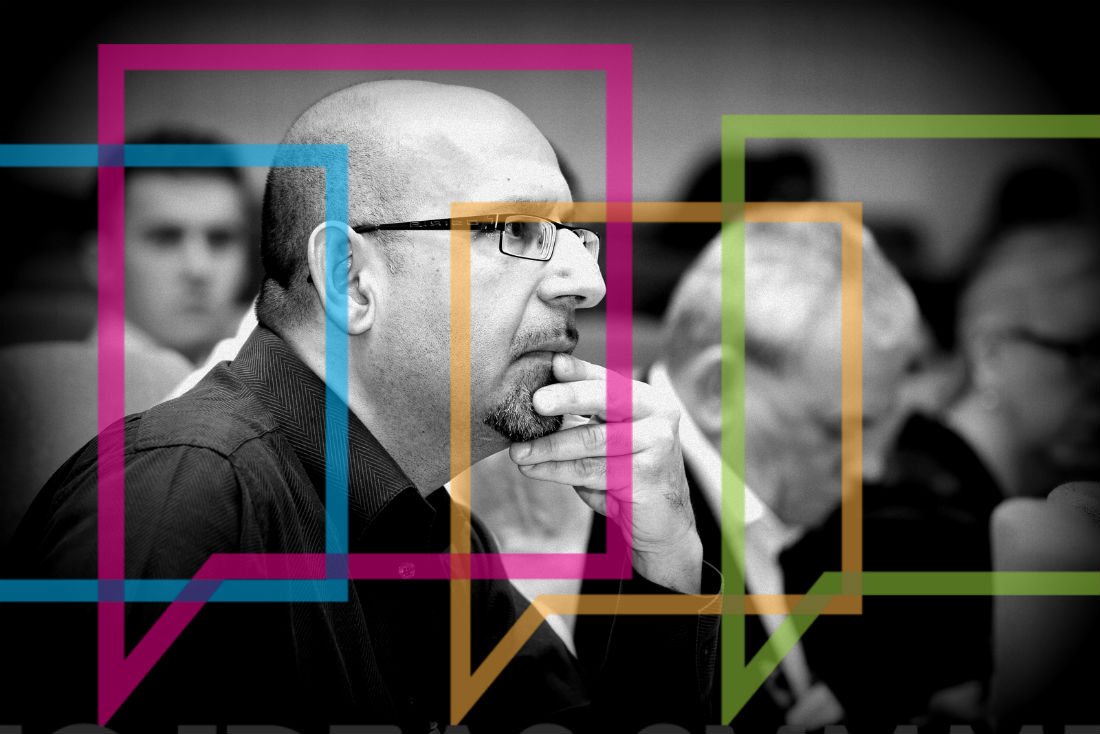 Professor Olinga Ta'eed  is just one of our 40 influential thought leaders appearing at Procurious' inaugural Big Ideas Summit on 30 April. To hear Olinga expand on some of the ideas presented in this interview, why not become a 'Digital Delegate' and register for the online event? You can do so here.
If you missed part one of our interview with the Professor, you can read it here:
Professor Olinga Ta'eed's Big Ideas For Helping Your CEO Understand Social Value
Procurious: You've spoken at The Vatican, and have been called 'The Angel of Social Value' – does religion have a big role to play, and do we need it to instil a sense of greater good?
Olinga: I must say it was ironic for S/E to be called the "God Metric" by the Vatican Press. Embarrassing and flattering. Financial value is older than organised religion. Religion has long conveyed sentiment long before Facebook 'likes' and LinkedIn 'connections' appeared. Religion can help set the mood music, and give us attributes to aim at. But it has turned out that religion is a very poor vehicle to articulate in the language of each stakeholder why they should change. It tends to be pious and judgemental – we are good versus they are bad – and so I think the influence is limited but the aspiration is immense.
Procurious: Social innovation: can you tell us what it is, and why it matters?
Olinga: No one, especially me, gives a fig about metrics. It's the outcomes and what we can do with it that matters. Social Innovation is about delivering positive change in society. It is unfair on procurement professionals that everyone is turning to them to be the agent of change in society merely because they deal with the largest budgets. So we need to arm procurement with instruments that make it easy for them to do their job.
We are now the go-to metric for the Social Value Act 2012 and Modern Slavery Act 2015. Let's drill down how it works. For the public sector we have UK£ 12 billion of procurement under management in the UK, launching in Spain and other countries, and we only started this in September 2014 after publishing a 250 'bible' on Social Value in Public Procurement! Our proposition was a unique win-win-win-win for all sectors involved. Basically we charge 1 per cent of a contract value to deliver 20 per cent social value.
Our first contract for UK£ 385m in February 2013 for social housing –  we delivered 14 per cent of that value as social value according to independent government reports. The public sector pays nothing so they are delighted. The winning bidder pays 1 per cent which is nothing given variation of contract after award is typically 19-20 per cent. The third sector NGO's are the multipliers that multiply any resource they receive and thus deliver say 10x the social value that a private company could do for the same UK£ 1. And finally the community are the recipients of all this goodwill.  What has enabled this social innovation – the S/E metric without which procurement would have surveys and narratives to compare oranges and apples.
What we offer for our 1 per cent is measurement, reporting, compliance against your legislation, ideation of social innovation, monitoring of the contract on a monthly basis displayed on a SaaS dashboard, but above all delivery of up to 20 per cent social value. It's hard to argue against it and for this reason we have a very open door internationally.
Similarly, other social innovation ideas need instruments to make them work. Social Investment Bonds (SIB) are basically a financial bet on a social outcome. But without measuring outcomes and what good looks like, then it's not possible to accelerate and embed social innovation around us. 
Procurious: Will the outcome of the UK General Election impact on the work of the Big Society?
Olinga: Social innovation industry has trends like all industries. A hundred years ago it was good old philanthropy – you makes pots of money and mercifully feed the poor. About 20 years ago it became Corporate Social Responsibility (CSR) which is transactional – then 10 years ago moved to Sustainability  – now it's Social Impact because it's the suffering we have now that matters, and already there is a shift towards Citizenship. Barclays, Nationwide, Imperial Tobacco, John Lewis etc abandoned CSR departments and now call them Citizenship. Whilst in the UK we call blended solutions 'Big Society' you will find the term will not be heard again after the elections. It has helped develop our understanding of what works and what doesn't work, but we have to build on our experience and articulate using more precise language and numbers.
To capture this burgeoning Zeitgeist we have embarked on capacity development initiatives such as the journal of Social Value & Intangibles Review, The World Intangibles Conference 2015 X – Series: a disruptive set of conferences navigating the noise in the social impact market, a free MOOC (massive open online learning) system, heading up EU SEiSMiC Social Value and EU PROCUREMENT Social Value & Transparency in Supply Chains, etc. We are fortunate that no one would dare voice concerns supporting Modern Slavery, or against added Social Value. This is why we have enjoyed cross-parliamentary support in all our work and elections will affect the future. 
Procurious: Finally – in-keeping with the theme of the Big Ideas Summit, looking forward to 2030… What's your BIG IDEA? 
Olinga: To establish a currency to articulate intangible values. We  consider that Total Value to be the sum total of Financial Value and Social Value. As the $ is the currency of financial value, social impact is the currency of social value. The globally accepted single number index to financial value is called the Price Earnings Ratio (p/e); I have developed the corollary to this – the Social Earnings Ratio (s/e). It is open source (Creative Commons 4.0), free for non-commercial applications and is provided for us all to share in understanding, articulating and making a better future for us all.
If you missed part one of our interview with the Professor, you can read it here:
Professor Olinga Ta'eed's Big Ideas For Helping Your CEO Understand Social Value