You can pack a great deal under the responsible sourcing umbrella – from businesses practicing sustainable procurement, specialists in environmental and ethical trading, thought-leaders in social impact, to those organisations sharing strategies and solutions.
The leaderboard is arranged by social media clout – those with massive influence undoubtedly sit nearer the top, indicating that meaningful interactions via social media channels count for a lot here.
The list is compiled by McClelland Media Ltd, and UK retail giant Marks and Spencer.
We've provided a small sample below, but we suggest you head on over to https://www.leaderboarded.com/responsible-sourcing to view the top 500 in its entirety.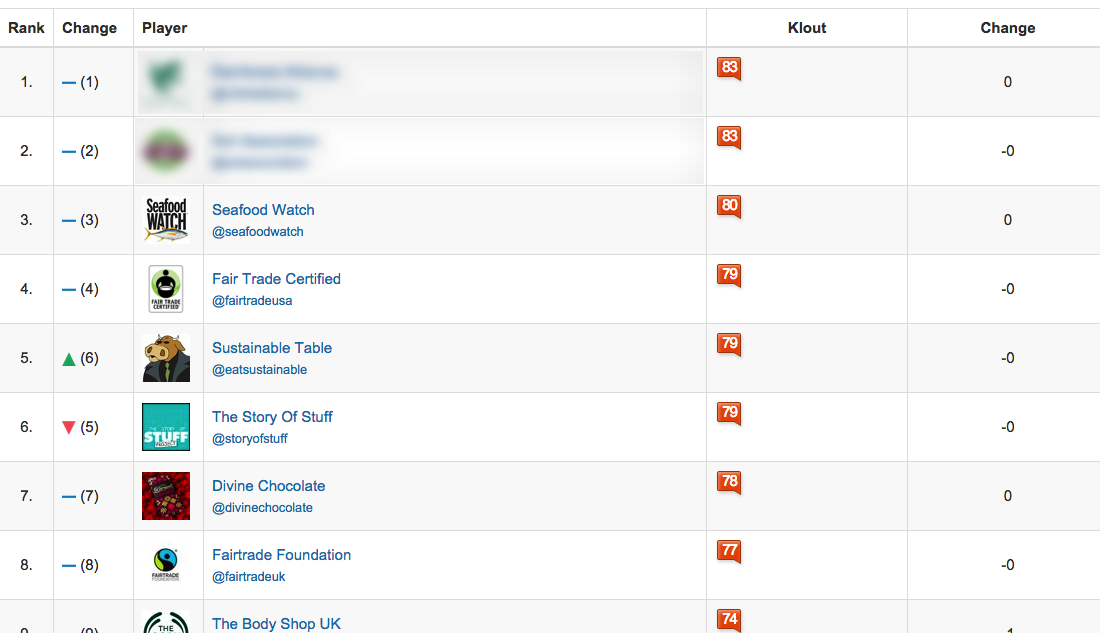 We'd also recommend bookmarking the page, as it updates weekly every Friday.
See something missing? We've been told it's possible to nominate organisations (or people) for consideration. Best visit the publisher's website for more information.