Samsung has apportioned some of the blame for its exploding Note 7 phones to two of its battery suppliers. But who is ultimately responsible? Is the pressure to innovate at all costs leading to unsafe development and testing time-frames?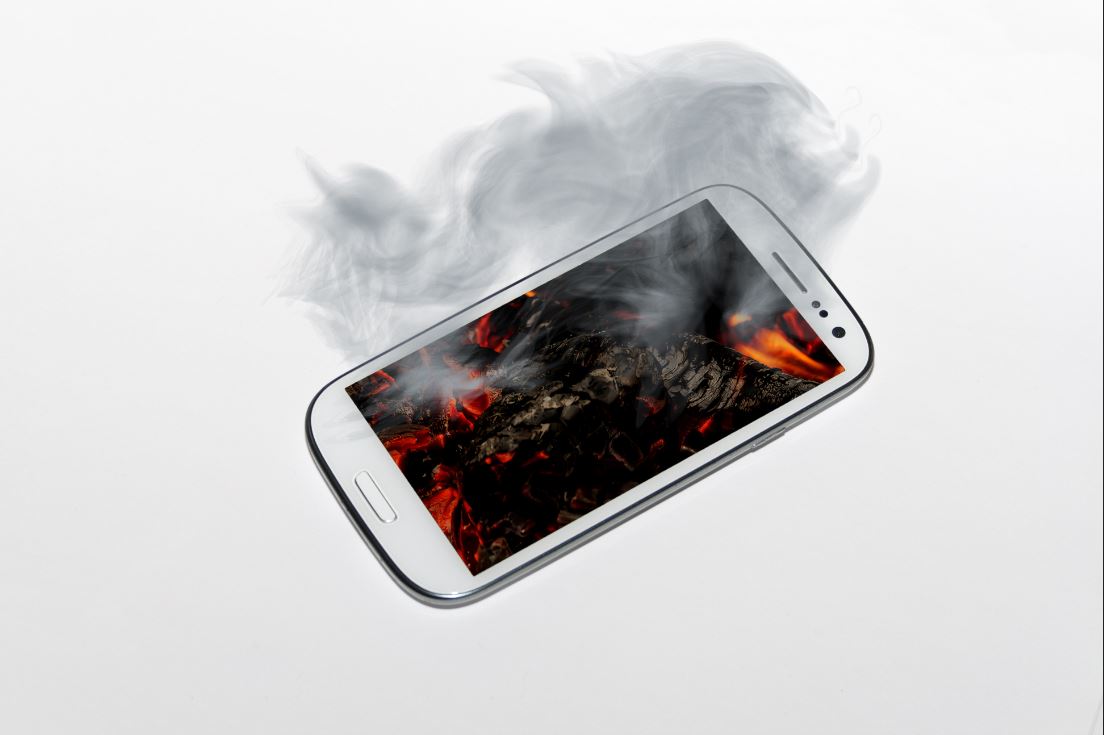 What Went Wrong?
Samsung  has begun the long task of rebuilding consumer trust in its smartphones. But questions remain.   Why didn't Samsung pick up design and manufacturing faults before they sold 1 million unsafe devices to customers? The cause appears to lie in Samsung's rush to beat its arch-rival Apple to market. This led to a failure to properly test lithium-ion batteries in the Note 7 phone.
The pressure to innovate that tech giants such as Samsung place on their suppliers is immense. Particularly when competitors such as Apple are constantly upping the ante. Every new release on a phone must be demonstrably better than the last.  This means delivering ever-smaller and lighter batteries that customers can charge rapidly and use for a full day and evening.
Battery manufacturers responded to the challenge by using a thin "club sandwich" design. In this battery positive and negative electrodes are stacked and kept apart using layers of separators. Unfortunately, the pressure for an ever-thinner battery meant that the separators were too thin, leading to shorts and subsequent over-heating. A second, unrelated design fault lay in an abnormal welding process. This led to contact between a positive terminal and a negative electrode.
Spreading the blame
The fallout for the exploding smartphones follows a familiar pattern where, although the technical fault lies with a supplier of products and services, the big-name parent company takes the lion's share of the blame. Even when the parent organisation attempts to publicly offset some of the blame onto its suppliers, consumers typically assign responsibility to the most recognisable brand.
An example of this famously occurred in April 2010 with the Deepwater Horizon oil spill in the Gulf of Mexico.  The owner of the well, BP, took most of the responsibility (and $54 billion in associated costs), whilst the contracting operators came under considerably less scrutiny. Tellingly, a U.S. District Judge apportioned 67% of the blame for the spill to BP, 30% to Transocean and 3% to Halliburton.
Samsung, to its credit, did accept overall responsibility for the $6.9 billion mistake even while it pointed the finger at battery manufacturers. Samsung Electronics America senior vice president Justin Denison told a press conference: "Ultimately we take responsibility for this. It's our product, we set the specifications, and it's up to us to catch the problem before it leaves in one of our devices."
The long road to brand recovery
Youtube users may have noticed Samsung's brand-repair efforts have gotten underway, with ads such as the following appearing online:
The South Korean company has invested $170 million into safety.  It is assertively broadcasting its new 8-point safety check which includes a durability test, visual inspection, x-ray test and others. Samsung's investigation into the Note 7 failures included over 700 R&D engineers. These engineers tried to replicate the issue by testing 200,000 phones and 30,000 standalone batteries.
But, in a further unfortunate setback for the brand, one of the affiliates responsible for manufacturing the faculty batteries – Samsung SDI – experienced a factory fire last week in Tianjin, China, with 110 firefighters and 19 trucks responding to the blaze.
Senior executives from Samsung have commented that they've learnt an enormous amount about crisis management in the past few months. Observers, too, can draw some valuable lessons around the dangers of rushing new innovations to market and the ineffectiveness of attempting to apportion blame to suppliers.
Read more about Samsung's smartphone battery issues.
In other procurement news this week…
Boeing's Space Taxi to include 3D printed components
Boeing has commissioned 600 3D printed components from Oxford Performance Materials for use in its Starliner space taxi.
Boeing expects the spacecraft to fly unmanned in June 2018. and will have a first crewed test flight in August 2018. It will ferry two astronauts to the International Space Station for the first fully operational flight in December 2018.
The inclusion of 3D components marks a first for 3D technology usage in spacefaring technology, with increasing recognition that printed plastics perform well under the pressure of launch and in a temperature of absolute zero.
Read more at Supply Chain Dive.
New research reveals CEOs still don't "get" procurement
Consultancy firm 4c Associates released the findings of a poll of 521 CPOs, managers and procurement personnel to understand how procurement is perceived by the C-Level.
48% of participants claimed their boss "doesn't get what the procurement team does, or can do". 55% said the C-Level regards procurement as a support function. It exists to cut costs, rather than add strategic value to the organisation.
Mark Ellis, senior partner at 4c Associates, commented that procurement needs to proactively highlight the services they can provide beyond cost cutting. "If all the function does is speak in terms of savings, then that's how it will be perceived: as a cost cutter", Ellis said.