Earth Day is about more than switching off the overhead lights – it's about making purchasing decisions that will minimise our impact on the environment. From eerily-silent zero-emission trucks to seaweed-membrane edible water bottles, these are just some of the products that should be on the radar of every innovation scout.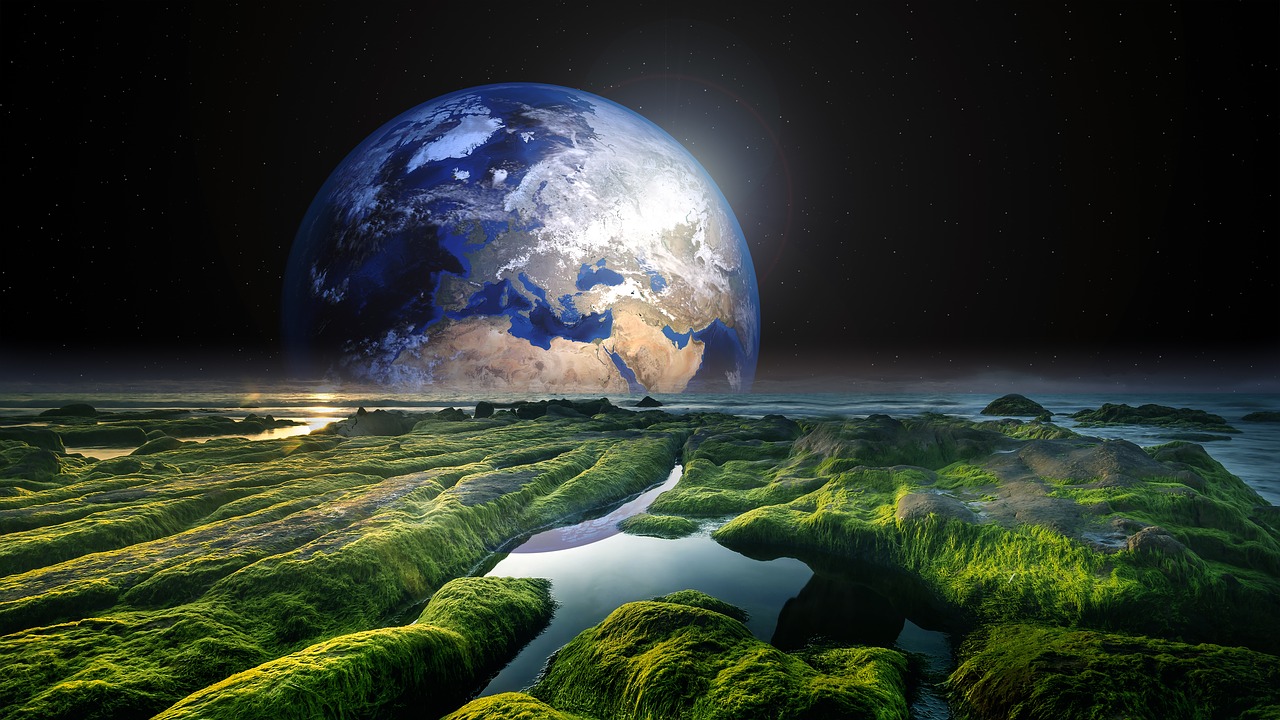 Modernise your fleet with hydrogen-fuelled, electric or biomethane trucks
Although the petroleum industry is grudgingly beginning to recognise that an increasing number of car drivers will hang up the fuel bowser (gas pump) for the last time within the next decade, there's still a sticking-point when it comes to heavy vehicles.
"Sure, you can move a car with an electric battery, but an 18-wheeler truck is always going to need diesel."
Wrong. Alternatives are already available for zero or low-emission trucks that match, or even beat, the performance of a diesel-fuelled truck.
Toyota's hydrogen fuel-celled semitrailers
The Ports of Los Angles and Long Beach took delivery of a zero-emission, 670 horsepower 18-wheeler earlier this month. The hydrogen-fuelled truck is completely silent and emits only water from its tailpipe.
The twin ports are a major source of pollution in the region, due in part to an estimated 19,000 cargo containers moving through daily, carrying $450 billion worth of goods annually. If the test is successful, thousands of conventional trucks could potentially be replaced by hydrogen-fuelled trucks.
Toyota is yet to announce a price for the truck but have predicted it will be competitive with new, diesel-powered trucks when it hits the market. Mileage looks good, with a range of 200 miles on one 20-minute charge. The fuel-cell stacks can be fed water, natural gas or a variety of waste products, with one Toyota spokesperson telling the press that abundant hydrogen can be reclaimed from landfill waste.
Tesla's all-electric semi-trailer
Mystery surrounds Tesla's much-anticipated electric semi-trailer, with most reports centred around a tweet from Elon Musk announcing that the truck will be unveiled in September 2017, and that it is "seriously next-level".
Musk has also confirmed that the semi-trailer will be followed by a ute (pick-up truck) within 18-24 months, and has suggested that Tesla should also enter the bus and heavy-duty truck markets.
The company has yet to share details about how large the battery itself would be or how the truck would overcome range limitations, but commentators from Morgan Stanley have predicted that the truck would be "relatively short-range" (200-300 miles), and use Tesla's charging stations to quickly swap the batteries for charged ones (a 5-minute process) and get the vehicles back on the road.
Waitrose's rotten food-powered trucks
Waitrose has partnered with bio-fuel company CNG Fuels to place an order for 10 flatbed trucks that will be powered entirely by rotten food, sourced from unsold food at supermarkets across the UK.
This investment ticks two boxes for Waitrose's sustainability targets – lowering carbon dioxide emissions, while addressing food waste. Globally, an estimated one-third of all food, or 1.3 billion metric tons of produce – goes to waste every year. The new biomethane trucks have an average range of nearly 500 miles, with the biofuel to cost 40% less than diesel fuel. The biomethane emits 70% less carbon dioxide than diesel.
The next challenge? Lifting a commercial airliner off the ground with rotting vegetables. It may seem unthinkable today, but so was the technology that's now enabling zero-emission semi-trailers.
Procuring for an event? Try edible water bottles
With an estimated 100 million plastic water bottles being trashed globally every single day, there will soon be more plastic than fish in the ocean. That's why it's vital that a solution is found to stem the (literal) tide of plastic.
A start-up called Skipping Rocks Lab has created a product that won't completely replace plastic bottles, but could potentially make a big dent in their consumption.
"Ooho!" edible water spheres are created by dipping frozen balls of liquid into an algae mixture (seaweed), forming a watertight membrane around the water, which then melts inside. To consume the liquid you simply bite into the membrane (apparently tasteless) and sip it out, or just eat the entire ball.
The spheres generate 5x less carbon dioxide and require 9x less energy to make than a conventional PET (plastic) water bottle. But here's the catch – they're perishable. The product has been compared to fruit, with a shelf-life of just a few days. Try keeping one of these in your pantry for a week and you'll find that it has dissolved into a puddle. However, Ooho would be perfect for events where bottles are bought in bulk and distributed to enormous groups of people, only to be trashed in huge numbers during or immediately after the event – think music festivals, marathons and conferences.
In other news this week:
New study finds that Brexit fears are impacting growth for 80% of UK businesses
eProcurement provider Wax Digital has surveyed 200 UK business on the impact of Brexit, finding that 4 out 5 business fear it will hinder their growth. 79% also stated their growth is being hindered by suppliers being unprepared for growth amidst Brexit.
37% said that Brexit will restrict their ability to do business in Europe and 35% said that it will make EU business more costly and complex. 26% expect to reduce their business operations on the continent and 24% will look at alternative international opportunities. Interestingly, 65% of surveyed UK business leaders voted "remain" and would still do so today.
The survey also explored perceptions of the Trump Presidency, with 82% saying that a 'business mogul' type figure in the White House is positive, and 40% expecting Trump to improve UK to US business opportunities.