Sergio Giordano reveals that the procurement profession in Italy is not your average Italian job…
Sergio has brought some much-needed Sicilian sunshine (not-to-mention a sense of infectious enthusiasm) to the Procurious network. With over 30 years of experience in industrial procurement, Sergio is now founder (and general manager) of ProcOut s.r.l.
You can read his full story here.
Our #firstmovers series profiles those members who we feel truly embody Procurious, and go to show just how "rich" and global our network is becoming.
Procurious asks: How do you think procurement differs in your country, as opposed to elsewhere in the world?
Sergio: Once Procurement in Italy was "emotional price negotiation" the Italian Procurement professional was one of the best negotiator in the world … but nothing else. Today in Italy things are partially changed, there are two distinctly separate worlds in procurement management
 The large national and multinational companies in which the concept of Procurement has evolved (not just negotiating the price but the TCO, the knowledge of local and global market, management of the relationship with suppliers, the use of e-Procurement, Lean Procurement approach, etc…) they use the same "tools" and strategies of the most competitive and advanced European nations.
SMEs (92% of the Italian companies …), in which almost nothing has changed in the way we manage procurement. In fact they follow two directions:

Search for the Lowest price
Trust to a single supplier without constant monitoring of market
Today, however, SMEs are realising that joining in network can help to become competitive to the market as large companies and things are changing also in the Procurement management.
However, in my opinion, one distinctive difference will always remain and it depends on our Latin nature, during the negotiations Italians tend to play "Poker" instead of "Bridge"…
Procurious: Do you know how many other procurement professionals are in your country?
Sergio: I have no idea.
Procurious: Are you usually an early adopter? (Perhaps you've been a "first mover" with something else…)
Sergio: Not usually, the choice depends heavily on the personal interest I have in the product or service and not just because it's "new", for example I think I was one of the first Italian Procurement Professionals to join Procurious! Right?
Procurious: Why did you join Procurious?
Sergio: Great place to exchange knowledge and experiences in particular between the old and the new generation of Procurement Professionals and, as Chantelle Genovezos said: "being in touch with the global Procurement community"!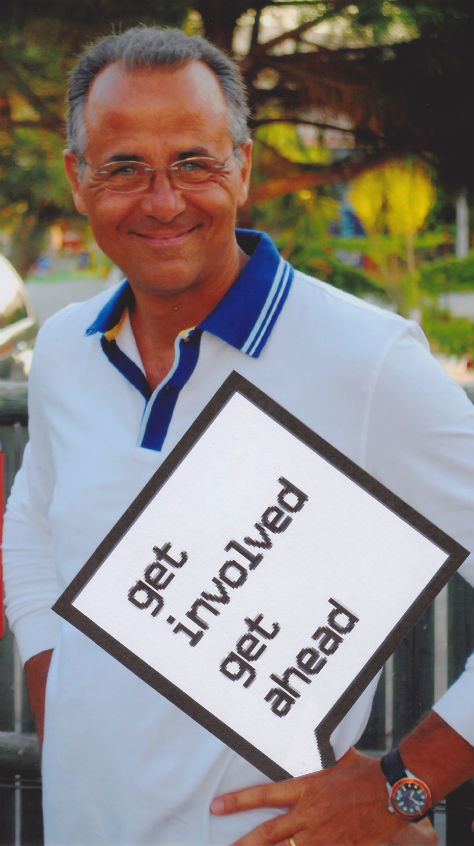 Procurious: How did you find out about us?
Sergio: From an article on http://www.supplymanagement.com/
[The now-infamous SupplyManagement article can be read here]
Procurious: What are you hoping to get out of the network?
Sergio: Expand my reputation but never stop to learn about Procurement from other people experiences
Procurious: Are you going to invite your peers?
Sergio: I'm doing my best to involve the entire Italian community of Procurement Professionals that I know…peers, LinkedIn contacts etc. …
Many thanks to Sergio for taking time-out to answer our questions and for all his support so far.
If you would like to be considered for a future profile, please drop Matt Farrington Smith a line – he'd love to hear from you! (Bribes may or may not be encouraged…)
Meet our other #firstmovers:
Harold (Hal) Good
Farshad Bahmed