If there's a man more enthusiastic and passionate about procurement improvement that Sigi Osagie I'd like to meet him.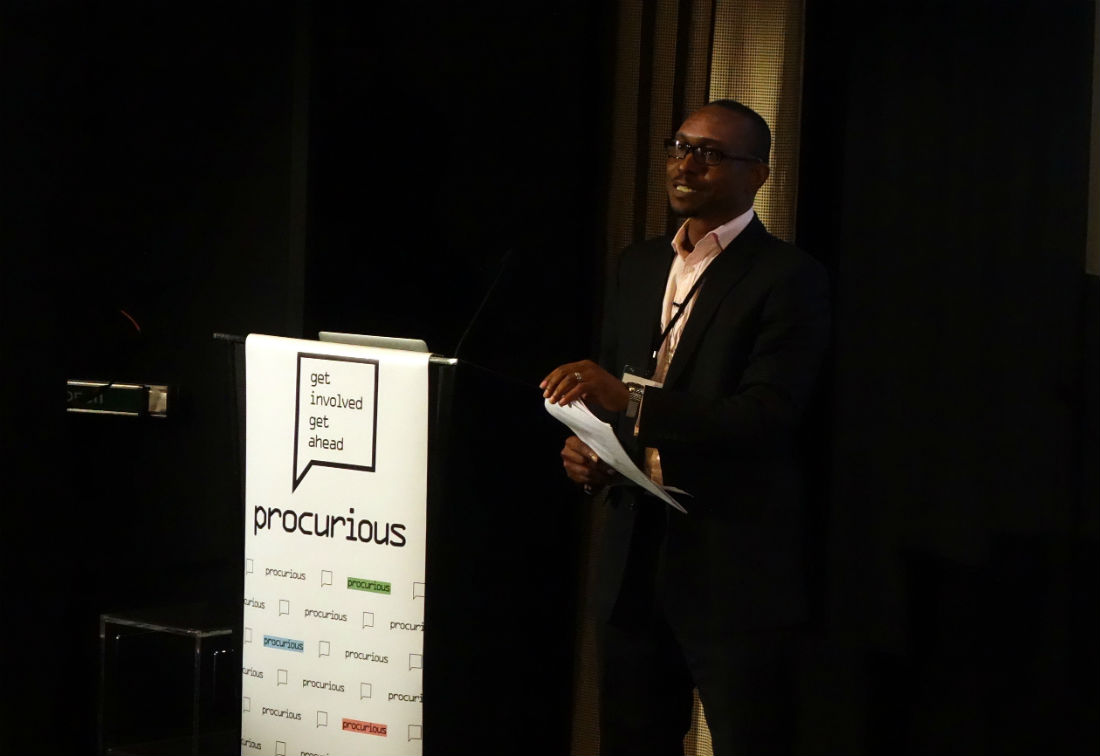 I've just listened to Sigi outline his thoughts around the importance of people in the procurement process at the Procurious Big Ideas Summit. His insights were inspiring to say the least.
Sigi spoke passionately about how while processes and technology are critical enablers for procurement success, ultimately it's people that make the real difference.
The analogy he gives is a great one. If you or I were to walk into a Gordon Ramsey's fine dining restaurant and were given full access to every kitchen utensil in the building (read: procurement technology and tools) and even provided with a recipe written by Gordon himself (read: procurement processes), the food we would produce would likely be mediocre at best. That's because its people that ultimately make the difference. It's the chefs skills and motivations, but perhaps more importantly their passion that makes the food they produce remarkable.
After highlighting his own remarkable journey from an immigrant arriving at Heathrow airport, to a floor sweeper at the Leicester Square Haagen Dazs, to a global director in a FTSE250 blue-chip multinational in 14 years, Sigi stressed the importance of procurement bosses leaving their egos at the door and encouraging their staff to 'be the best version of themselves' at work. "Procurement success is all about unlocking your people" he said.
Sigi left by challenging the audience to actively take responsibility for their own growth and careers and to ask themselves if they "were being the best you you can be".
Definitely some great food for thought.
To join the discussion, post right here on Procurious, tweet Procurious @procurious_ or me @jordanearly123. Remember to include the hash tag #BigIdeas2015.