The term 'Smart Supply Chain' might not be that familiar to you, but most people will have heard of, and understand, the Internet of Things (IoT) and Big Data. With the supply chain, and the processes within it, evolving, what are the key trends you need to be aware of?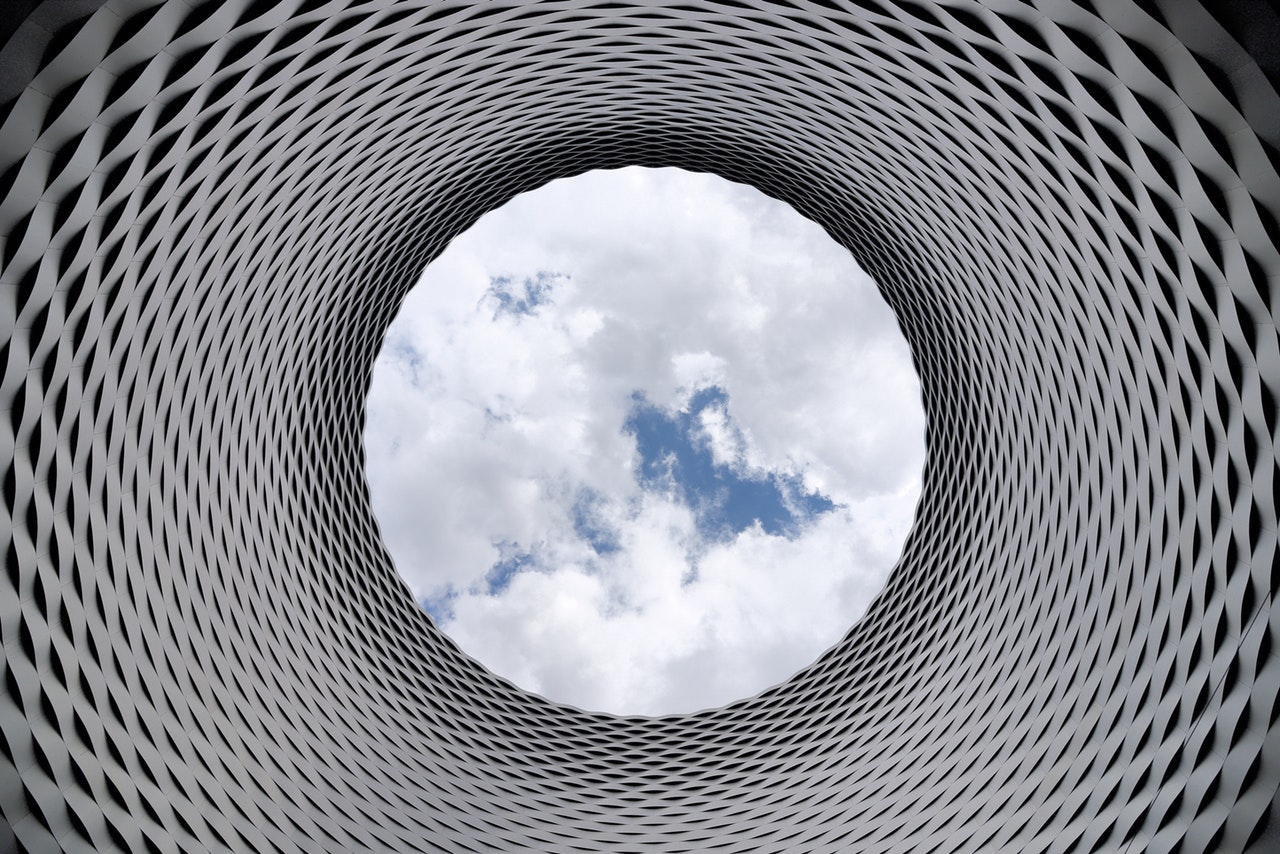 The topics of Big Data, 3D Printing and Technological Change have been discussed on Procurious independently recently, but it is the connection between these concepts within the Smart Supply Chain that organisations will be able to take advantage of over the next 12-18 months.
Some of these concepts demonstrate supply chain thinking coming full circle, while others are newer and yet to be fully embraced by organisations on the whole.
Keeping ahead of, or at least up to date with, these trends will be crucial for supply chains in order to remain flexible and competitive globally. We consider the three outlined below to be the most interesting for supply chain development, however there are many others that also could be considered.
Distributed Manufacturing
More recently, organisations have begun to bring much of their manufacturing back in house, reversing the trend for outsourcing to low cost regions. The next step in this process for many is the idea of Distributed Manufacturing.
In Distributed Manufacturing, products are manufactured across multiple geographical locations by either the primary organisation or a local partner. These locations are closer to key consumer markets, and make use of local experts for the final assembly stage of production.
Key advantages of this approach include a reduction in logistics costs, a more agile supply chain and access to a global network of experts. In late 2014, Jaguar Land Rover opened a plant in Changsu in China, aimed specifically as servicing the Chinese market. This allows a better service to a major market for Jaguar, but enables them to ensure that production quality remains high.
Additive Manufacturing
Additive Manufacturing is essentially 3D Printing by another name. Although still more expensive in comparison to traditional methods, the AM process allows for faster creation of prototypes, greater tailoring of sizes and shapes of products and much lower scrap rates.
Earlier this year, Rolls Royce announced plans to flight-test the largest ever 3D-Printed aerospace component. The company have said that the process has cut like-for-like manufacturing lead times by 30 per cent, representing a considerable saving in terms of time and cost.
A combination of Distributed Manufacturing and Additive Manufacturing could potentially allow organisations a considerable competitive advantage in a supply chain, with faster, more agile manufacturing allied with shorter lead times to consumer markets.
However, to make this a reality, we need to consider the impact of the third of our trends.
IoT, Big Data and Demand
Consumer demand is a tricky beast to pin down. With consumer behaviours constantly changing and the increased availability of products online, which can then be delivered the following day, simply using historical trends to predict demand is no longer an option for supply chains.
Now, organisations are looking towards connected networks and systems, capturing up to the minute data on where, when and how products are bought and which markets are the most profitable to service. The use of the IoT and Big Data is opening up a new way of predicting demand.
Big Data is being used in the automotive industry to do just that. Now, sales can be seen anywhere in the world instantly and companies who have traditionally operated 'Just-in-Time' systems now can keep up with this, ensuring the right parts are in the right place at the right time.
Distributed Manufacturing relies on this interconnected network of systems for exactly this reason. This improved demand planning can then be used to reduce excess stock and wastage and at the same time, provide all the data required for effective Additive Manufacturing.
The Not-So Distant Future
As these technologies advance further, and organisations become more adept at using them effectively, there is a potential for a major change to the way supply chains are organised.
And what will this mean for procurement? Beyond the increased complexity of providing for a global supply chain, could we see the advent of Distributed or Remote Procurement? Or will the profession be split up and placed wherever the need is greatest? It's certainly a question worth considering.
Have we missed any game-changing supply chain trends? Are you working in an organisation where Distributed Manufacturing is a reality? Procurious would love to hear your experiences!
Eyes down for the other big stories we think you should be aware of this week…
Oil prices steady after U.S. drilling cut but oversupply still weighs
U.S. crude futures were trading at $44.67 per barrel at 8:00 IST, up 4 cents from their last settlement, pushed by a slight fall in drilling activity. "Baker Hughes reported US oil rig count fell 10 to 652 last week. The consecutive second decline suggests a low price environment coupled with low oil price hedge is starting to impact U.S. supply," ANZ bank said.
The International Energy Agency (IEA) said on Friday that a cut in production from non-OPEC suppliers, especially from the United States, would lead to a rebalancing of the market by next year.
Despite this, the outlook for global oil markets remained weak due to strong production clashing with stalling demand, creating a market in which more oil is produced than needed.
The global crude benchmark Brent was trading at $48.95 a barrel, virtually flat from its last close.
ANZ said strong supply from the Middle East remained a concern on the supply side, while Macquarie bank noted that falling auto sales in August were acting as a drag on demand.
Read more at The Economic Times/IndiaTimes
Allianz warns of storm impact on transport and supply chains
With a severe El Nino event forecast and the cyclone season approaching, insurer Allianz has highlighted transport and supply chain interruption as a consequent threat for international and domestic transport and logistics. The global insurer's Allianz Global Corporate & Specialty (AGCS) section has marked the recent 10th anniversary of Hurricane Katrina in the US with an analysis of storm-related losses, trends and global businesses preparedness for such events in future.
But its local operation points to issues here and in Asia that have the potential to cause financial hardship, particularly for the unprepared. "The general consensus of scientists is for an increased severity rather than frequency of windstorm events, such as Australia has experienced this year," Allianz Risk Consulting Pacific regional manager Iain Ritchie says. "Further, with the current growing El Nino in the Pacific, climatologists are predicting even more intense weather phenomena in the immediate future, which requires risk assessment and planning."
Ritchie adds that "not only is pre- and post-loss risk management crucial in mitigating the impact of increasing windstorm losses, risk management should also focus on loss minimisation during windstorm events. "Business continuity planning must also incorporate direct as well as indirect supply chain exposures to be effective."
Read more at Fully Loaded
Tianjin explosions to affect supply chains for months
The deadly explosions that rocked Tianjin could create logistical delays and other supply chain problems for months to come, even as operations at the port itself return to normal, according to a new report by Resilinc, a supply chain technology firm.
Day-to-day operations have largely resumed at Tianjin's port, roughly a month after two explosions killed over 100 people and caused widespread damage. However, Resilinc found a number of factors that will have a lasting impact on companies with supply chains tied to Tainjin. Chief among them: uncertainty over how China's government will respond to the incident, which was caused by the improper storage of hazardous chemicals and is still being investigated.
Shippers of materials classified as hazardous should expect delays from additional scrutiny of their cargo, and stricter regulation and punishments, Resilinc said.
A logistics center that processed much of the port's paperwork suffered severe damage from the explosions, causing forwarders, haulers and other logistics players to deal separately with individual terminals, putting a strain on those terminals' capacities to handle administrative tasks. And blockages are preventing the delivery of in-bound raw materials, which impact local factories, and effects could last longer than six to eight weeks on companies within a ten-mile radius of the blast.
Read more at The Wall Street Journal
Glencore Queensland to save AUS$300 million through procurement outsourcing
Glencore has hired Accenture to provide sourcing and procurement services for its Australian copper and zinc business.
The six-year contract with Glencore Queensland, a subsidiary of the diversified natural resource company, is expected to deliver cost savings of more than $300 million over the period.
Under the deal, Accenture will provide end-to-end sourcing and procurement services including cloud-based sourcing, category management and procure-to-pay tools, as well as market sourcing insights and analytics to help Glencore maximise procurement and sourcing benefits. "Mining clients continue to grapple with cost pressure in the ongoing environment of low commodity prices," said Joost van de Meent, managing director, resources, at Accenture. "Our solution will extend Glencore's existing procurement capability to improve spend management and reduce transaction costs, while improving visibility across Glencore's businesses."
Read more at Supply Management