The concept of food deserts is nothing new. However, it's presenting ongoing opportunities for social enterprises to make a real difference.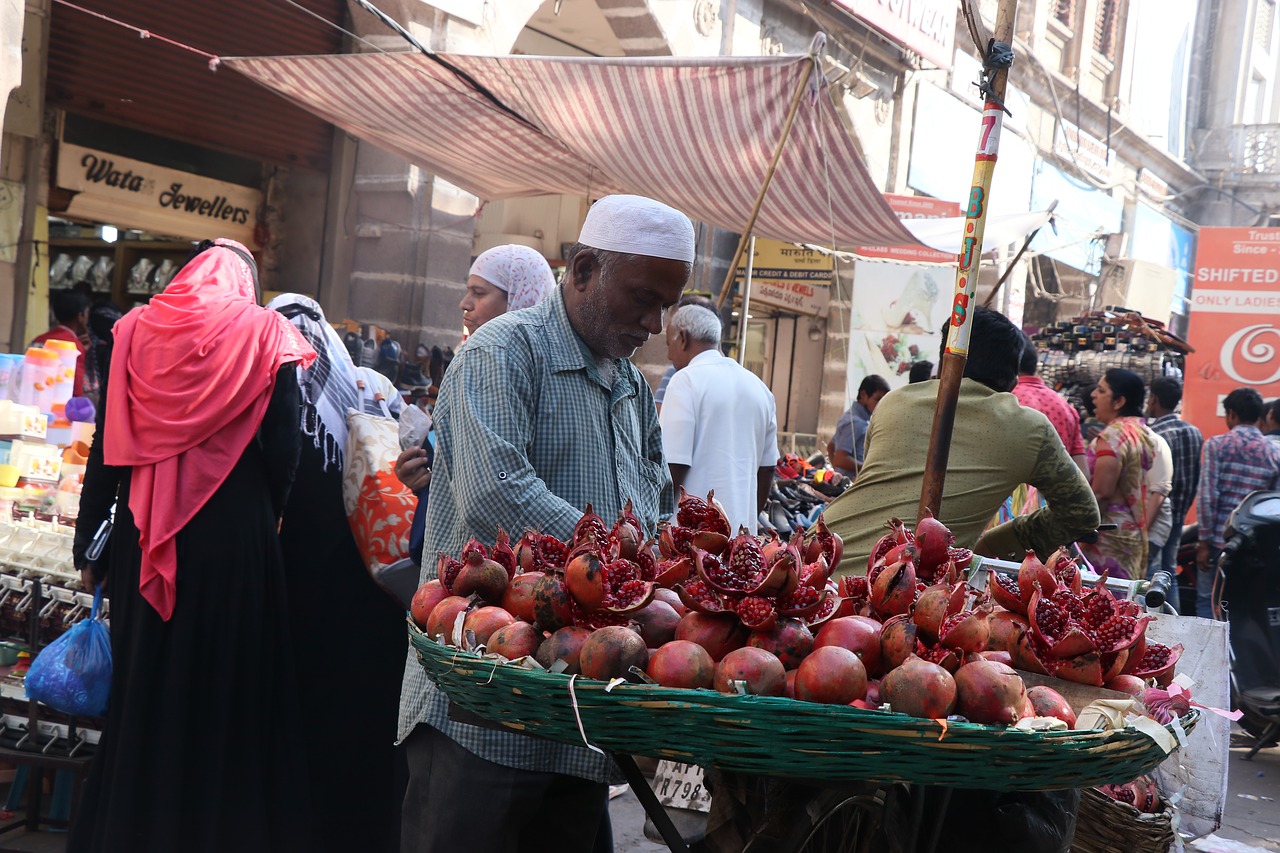 Food deserts are not a modern phenomenon – the concept has existed for the better part of 20 years. However, efforts to eradicate these deserts have stalled somewhat, and there are now calls for more work to be done to eliminate them entirely.
The food desert concept was first introduced by the UK Department of Health in 1999. They defined it as, "areas of relative exclusion where people experience physical and economic barriers to accessing healthy foods."
Put simply, these deserts exist where access to affordable, healthy food is either restricted or non-existent for consumers. This would be due to the lack of stores or supermarkets in the area, within convenient travelling distance.
A report by the US Department of Agriculture in 2009 estimated that 2.3 million people in the USA were living in food deserts. This is the equivalent of 2.2 per cent of the entire population. However, it's difficult to fully gauge the impact of food deserts, as global figures are less well documented.
Measuring Food Deserts
Food deserts have traditionally been measures as the distance from households to their nearest supermarket. The original measure, still used by the US Department of Agriculture, is for low income households living more than 1 mile (urban), or 10 miles (rural), away from their nearest supermarket.
The map below shows how that looks across the USA today: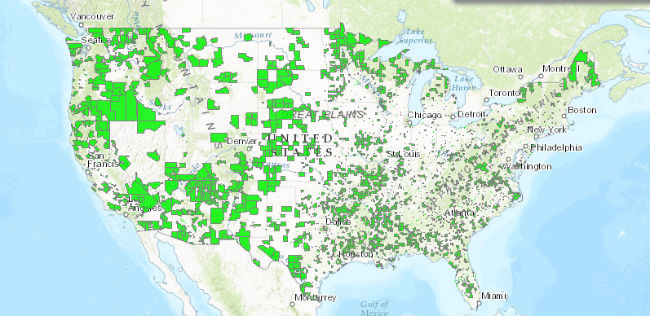 However, there is little consensus on which measures should be used to define food deserts. Some studies have used the measures of the type and quality of food available to purchase, while others have focused on the ability or inability of consumers to purchase them.
Other issues lie in the categorisation of stores. In parts of the USA, small retail outlets that sell food are classed in the same category as larger supermarkets. This is done even when the retail outlet in question sells limited, or predominantly junk, food. This has led to concerns that some food deserts are being missed entirely.
Access Only Part of Problem
Controversy also surrounds the simplification of food deserts as an issue over access to low-cost, healthy foods. Critics have argued that proximity alone would suggest that nearly all of rural America would be classed as a food desert.
In one study in Flint, Michigan, even when a local grocery store was introduced to a food desert, community attitudes and practices didn't change. In fact, the amount of prepared and fast foods consumed during the 17 month study period actually increased.
Other factors that experts have argued for the inclusion of include poverty (it's widely acknowledged that low income and poor nutrition are directly attributable), and education or attitude to foods (the fact it's often cheaper to buy chocolate than an apple).
In the UK particularly, there is still a perception that healthy foods are more expensive. There are also concerns that as confidence and skills in creating meals from scratch decrease, junk food habits will rise further.
Social Enterprise Solutions
Definitions aside, it's clear action needs to be taken in order to combat the issue of poor nutrition.
There are a number of small businesses and social enterprises in both the UK and USA helping to bring affordable, healthy food to communities.
Fresh Range
Bristol, in the UK, is one place affected by food deserts. Although the city has been awarded a silver 'Sustainable Food City' award, there are still areas suffering from a lack of access to healthy food.
In light of this, in 2015, small company called Fresh Range was formed. Fresh Range sources directly from producers, enabling them to charge lower prices for fruit, veg, and meat. It even offers doorstep delivery for £1 on orders over £20.
On top of this the produce is all locally sourced, meets sustainability and the highest animal welfare standards. The company also re-uses and recycles packaging in order to keep running costs down.
Fare & Square
In the USA, the baton for combatting food deserts has been picked up by social enterprises. The two which have received the most support and airtime are Fare & Square in Chester, Pennsylvania, and The Food District in Columbus, Ohio.
Both are non-profit organisations, however they offer slightly different services.
Fare & Square is a crowd-funded grocery store operating in a food desert. It has committed to charge 8-10 per cent less for produce than other stores. It also offers a further 7 per cent discount for customers meeting poverty guidelines.
The Food District also offers access to affordable healthy food. As well as creating jobs and ensuring that produce is sourced locally, the Food District offers community education and training programmes to overcome all the causes of food deserts.
Time for Action
There are plenty more social enterprises around the world helping to tackle the problem of food deserts. However, the issue of food deserts is still on the rise. And it's clear that more needs to be done to help everyone in the world have access to healthy, affordable food.
Why not have a look into what's happening in your local area? You could help out with, or donate to, your local food bank. Or help local charities who are delivering food to people who can't get out themselves.
If you have a social enterprise in your area, contact them and see what you, or your company, could do to help? If we all take action now, collectively we stand more chance of eradicating food deserts for good.