It's a New Year so what better time to step up your networking game and make a splash among your peers.
Invest just a little time into sprucing up your Procurious profile and you have an effortless method of spreading your online influence.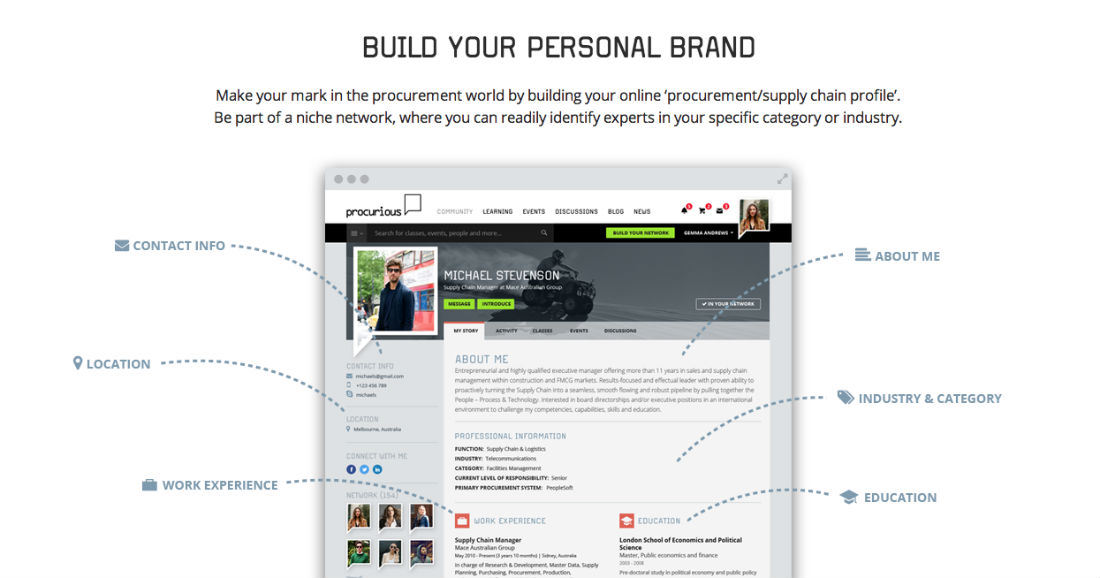 Is your profile up to scratch?
First thing's first, make sure you have a profile picture. The idea behind social networking is to make meaningful connections with people – so if you're looking to strike out in this game, your peers will want to see who they're talking to.
From your Profile page just click 'Edit Profile' to get things rolling.
Here you can choose a profile picture (or pick a new one if your existing one is getting old-hat), and add a header photo to your page if you so choose.
Just remember that you can move and resize the boundaries of your chosen pic as you see fit – make sure to select 'Save Selection' before moving on.
Tell us your story
You wouldn't pick up a book without reading the blurb, or go and see a film without glancing at the synopsis first… So why leave your 'About Me' blank?
We've seen it time and time again on Procurious – this is your opportunity to tell other members a little bit about yourself.
Enter the desired information using the 'Edit Profile' page. Go nuts, it's your stage!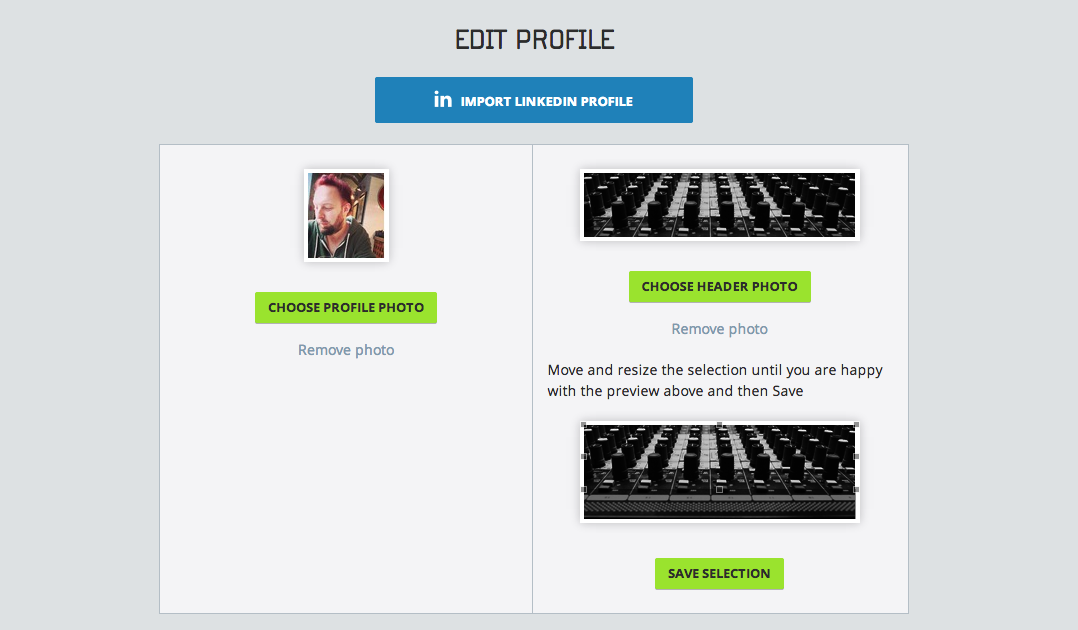 Make sure you're contactable
We hope you find the Procurious messaging system useful, but we appreciate there are times when a direct email is the preferred option. To that end, make sure you have an active (and current) email address as your main point of contact.
You can add additional email addresses to your Procurious account quickly and easily on your 'Settings' page.  If you move company, or get a new email provider that's cool too – just select the 'Make this address primary' option. Remember, you can add up to 3 email addresses to use as your Procurious login details.
If comfortable with it, why not leave your Skype handle or business telephone number too?
Import your work history
Gaps in your work history might be understandable to you, but look bad to other professionals. Save yourself a job by copying over all your essentials from LinkedIn.
When you registered on Procurious you were given the option to link your LinkedIn account to your profile. If you ignored this in the first instance don't worry, it's as easy as clicking a button.
Look to the top of your 'Edit Profile' page and press the 'Import LinkedIn Profile' button. Easy.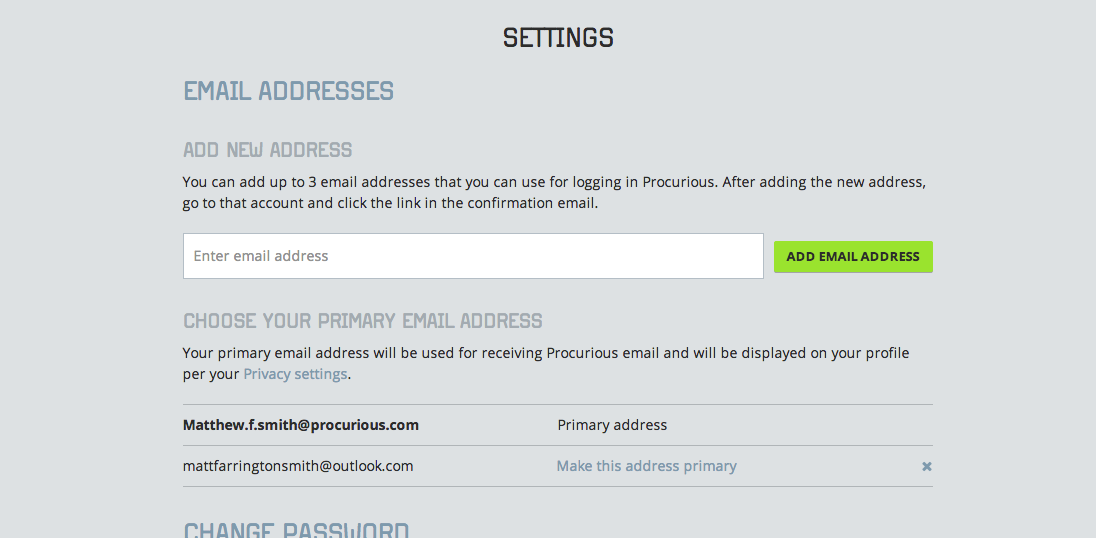 Share your Procurious updates on other social networks
If you've got something to say then why not shout it from the top of your lungs? If you've successfully connected your Twitter, Facebook or LinkedIn accounts to Procurious then you'll benefit from the extra amplification that these networks offer.
Manage what you put out on other social networks by scrolling down to the bottom of the 'Edit Profile' page and unlinking the accounts of your choosing.