With sales at a four-year high, is it all fun and games for the British toy industry? 
Toy Fair is the only dedicated toy, game and hobby trade exhibition in the UK. Through Jan 20-22 London's Olympia opens its doors to the UK and European toy trade, as more than 260 companies debut their wares to retailers, buyers, and the media.
The British toy market has increased by 4.4 per cent in 2014, its best result since 2010 (+8 per cent), to reach £3 billion at retail, an increase of £130 million.
According to the global information provider, The NPD Group, 2014 was boosted by a comeback of collectable brands where unit sales rose by over 12 per cent to 416 million toys, as sales under £5 increased by 9 per cent. This comes after a flat performance was recorded for 2013.
"This is a tremendous result for the British toy industry during a year of challenging trading conditions. The industry continually evolves to remain relevant to the demands from children and their families and this innovation combined with many consumers' desire to prioritise their children's playtime has undoubtedly had a positive effect on the year," commented Roland Earl, Director General of the BTHA.
For the first time ever, toy sales during Black Friday week increased by as much as 10 per cent as consumers snapped up big ticket items and electronic toys. This resulted in Black Friday sales exceeding those of the week prior to Christmas, traditionally the largest selling week in the toy market. Overall, the Christmas season was strong with an overall increase of 3 per cent year-on-year for December.
Dog eat dog
It's not just the supplier trying to keep their costs down, and losses at a minimum.
Despite the health of the British toy market, there are pitched battles being fought in the retail space, as Brian Simpson – Buyer and General Manager of the family-run SMF ToyTown observes:
"Our industry is set on slaughtering each other, with most of the majors trying to be the cheapest on every line and leaving the rest of us to try and shift the stocks we bought at cost price or below."
Simpson continues: "Don't get me wrong there is plenty of good stuff happening in 2015… but we really need another craze that captures kids minds. I know that sales of other items reduced because of the Loom craze, but I don't see things being balanced with the natural uplift of other items to cover off the demand from Looms, it will be an interesting Q1 for us to see what trends there are… I'm finding my attention is increasingly drawn towards trying to see which products I feel will be price-slashed at Christmas, and therefore my approach is far more defensive."
Peering into the crystal ball – Jonty Chippendale from The Toy Shop in Cumbria comments: "[2015 needs] better margins, lower carriage paid enabling me to order frequently, and lower volumes to thereby range better."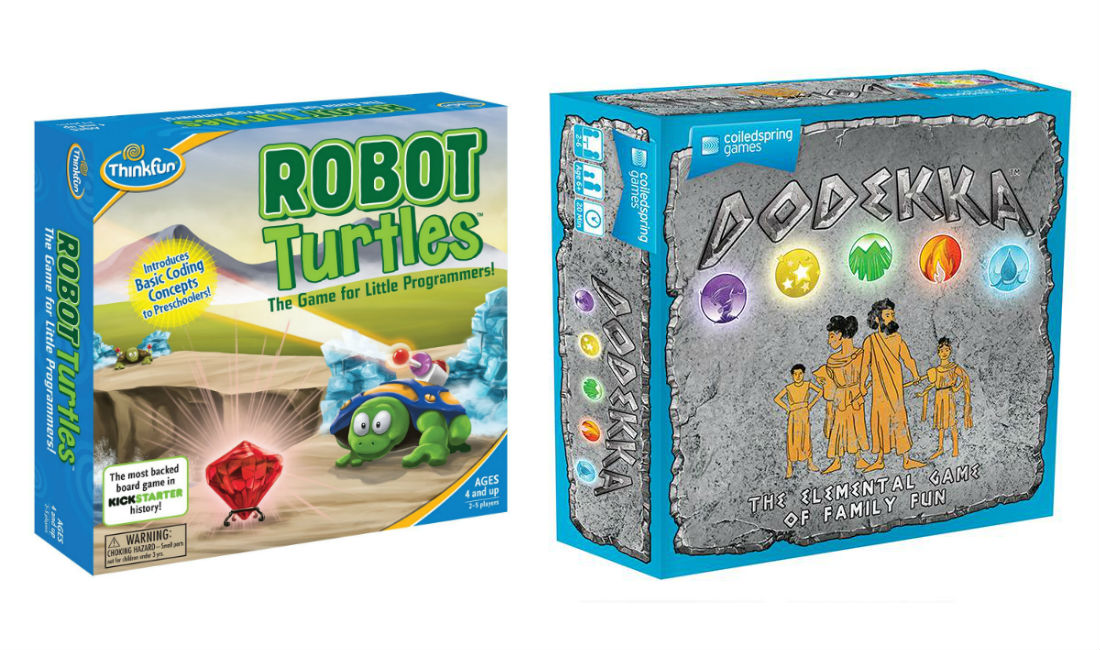 Coiledspring Games: a UK success story
Coiledspring Games are completely UK-based (Twickenham to be precise), but the moderate-sized distributors are growing rapidly. Coiledspring has now amassed a portfolio of a few hundred games, and to-date it has shifted over three million Rory's Story Cubes. Last year Coiledspring Games had three of the Guardian's top 5 new games for 2014…
Coiledspring told us that they've started to turn their attention to manufacturing their own games and products. Why? For profitability of course.
There are two ways of achieving this: either buy a game that's already available in another terror and rebrand it, or in the case of Dodekka (otherwise known as Numberwang) take preexisting elements to carve a new theme.
Dodekka was a cross-collaborative effort. Coiledspring initially (and remotely) worked with an artist in the States, a UK-based designer helped with the rules, before Coiledspring started talking to manufacturers about box sizes, texture of the card, as well as card quality.
This has proved a good process to run through – so much so, that Coiledspring plan on bringing their first full-sized board game to market later in 2015.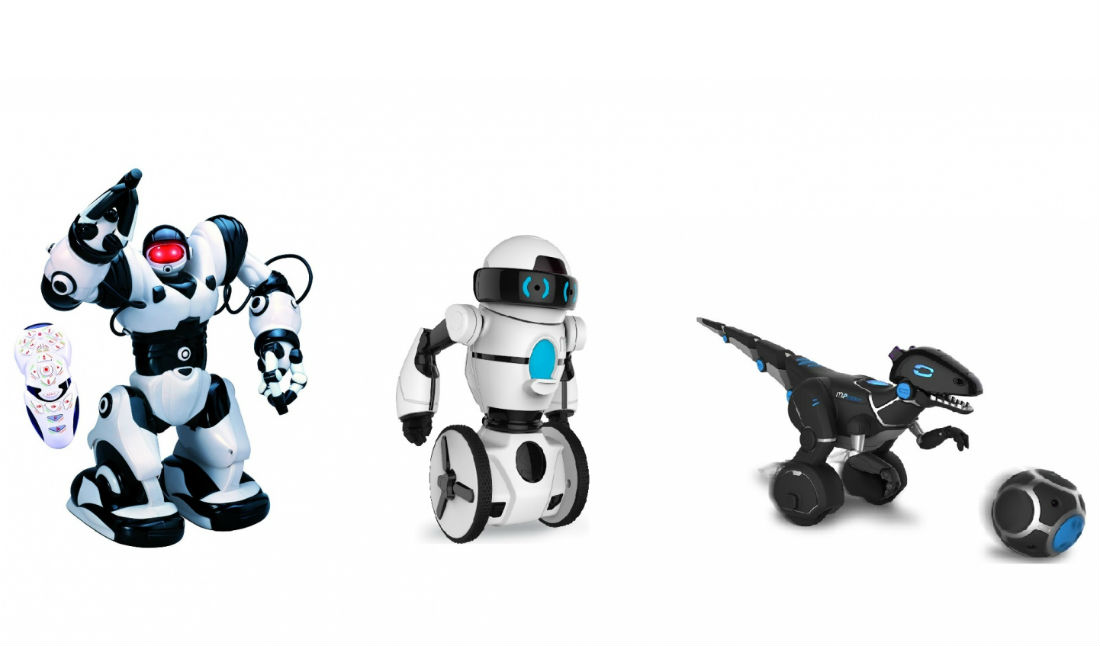 Is WowWee's football playing dinosaur the saviour of toys?
From Coiledspring's humble beginnings to a Hong Kong-based behemoth that designs, develops, markets and distributes its own brand of breakthrough consumer technology.
In 2014 WowWee's MiP proved to be one of the world's most popular consumer robots – shifted 750k units, capping-off a truly successful year.
For 2015 WowWee toyed with different forms, maybe a dog, maybe another different robotic form. They settled on MiPosaur – a highly intelligent, gesture controlled, robotic creature that can sense its own surroundings and environment.
WowWee's product is all made overseas [in China], the stock is then imported, and stored domestically ready for distribution.
We spoke to a WowWee representative at the show: "We [WowWee] were the pioneers of robotics, it's definitely a more-cluttered space these days. Spin Master is obviously a big competitor with tech stuff. But still think we deliver top quality product in the space, and it's nice, it's nice to have competition. It expands the category as well; it's a very growing category in a lot of retailers. With regards to cutting corners: for someone to knock us off – the amount of technology in here [MiPosaur] is huge – I'd tip my hat to them." 
"WowWee's goals for 2015 will continue on its path of providing great innovation with proprietary technology and methodology that will deliver fantastic experiences at affordable prices within the field of robotics and youth electronics," said WowWee Canada President Richard Yanofsky.
2015 will also see the launch of REV (Robotic Enhanced Vehicles).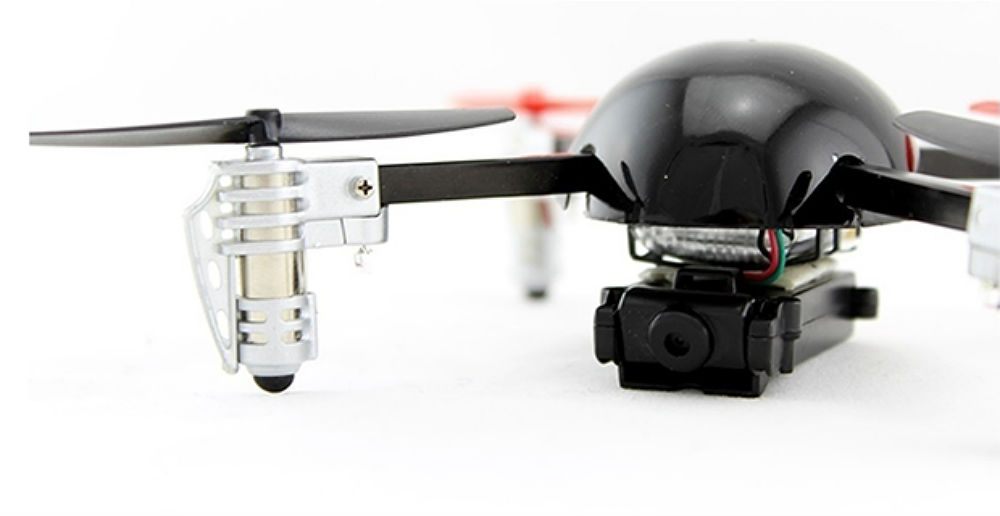 The Drones are (still) coming
As regular readers will know this isn't the first time the humble Drone has entered our airspace… Companies are increasingly looking towards Drone technology to provide logistics solutions – see Amazon, DHL, and more.
Of course kids need Drones too, so we were thrilled to see the Olympia's skies awash with buzzing machines – some big, some small, and some even smaller.
But with Drones being in vogue, are there any worries that the market will soon be saturated?
We spoke to Extreme Fliers (the folks behind the Micro Drone) – a palm-sized Drone whose development dates back to 2010. They told us that when it comes to sourcing the highly specialized parts a lot of their competitors will elect to buy 1000 units (from China) to help drive costs down. Micro Drone differs because it's taken a great deal of research and investment to get to this point – added to that; the company uses Makerbot 3D printers to build its toys. The investment spans a five-year period – and the end result is clearly not something that just happened overnight.
The third iteration of the popular flyer will incorporate HD camera-toting skills, a micro gimbal (for a smooth and stable flight), and support for the Google Cardboard VR Headset. All of that has been achieved at one of the most-affordable price points on the market – the Micro Drone 3 is expected to retail below £100 (competing models come in anywhere between £200-300+).