Any increase in transparency is good news for the supply management profession. That's why the rise of the 3rd-party Supply Chain Analyst is a development that the profession should welcome, rather than fear.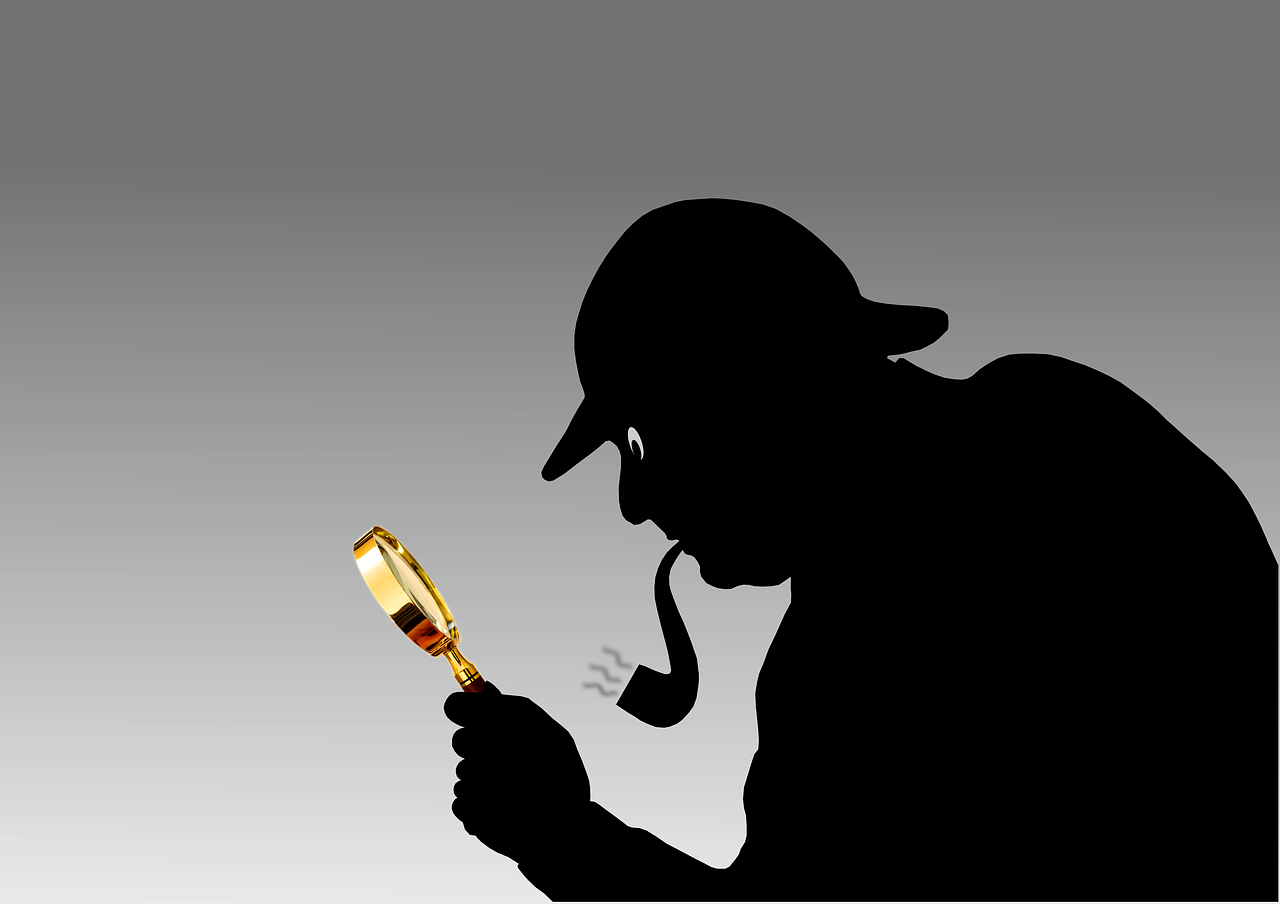 How many articles have you read about Apple's supply chain? Dozens, no doubt. Tesla's is similarly scrutinised, along with McDonald's, Walmart's and a handful of other household names.
The reason for the growing popularity of this news is twofold.
Firstly, increased transparency in reporting means that researchers have a lot more to work with. For example, a recent Forbes article from Jonathan Webb reports that recent legal changes in Taiwanese corporate law means analysts can now take advantage of mandated monthly earning reports.
Secondly, corporate supply chains are finally being recognised as a key factor that contribute to commercial advantage – such as risk levels and speed-to-market – or commercial disadvantage. As such, top analyst firms such as Bloomberg now employ supply chain research experts whose insights can affect a companies' share price just as dramatically as a surprising result in a quarterly earnings report.
What does the role look like?
Here's an example of a supply chain analyst role currently being advertised with Bloomberg: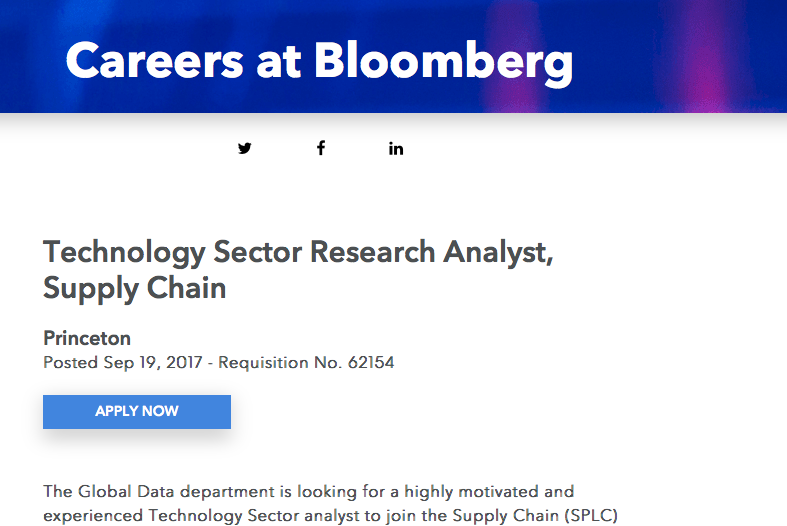 The role calls for someone who is capable of "researching and analysing business relationships on over 23,000 companies globally, "providing a roadmap for clients to view supplier and customer relationship networks, helping them identify and manage supply chain risk and generate investment ideas".
The researcher is expected to interact with analysts, fundamental and quantitative portfolio managers and news agencies. In other words, the data uncovered by a supply chain analyst is much-anticipated and eagerly consumed. Gartner's annual Supply Chain Top 25 Rankings, for example, make a splash not just within the supply management profession but within investment circles too:
Cleaning up the supply chain
Valuation and investment insights aside, another major role of supply chain analysts is to uncover malpractice such as human rights abuses, corruption, and environmental breaches. The biography of the aforementioned Forbes contributor, Jonathan Webb, says it all:
"I'm focused here on the murky world of supply chain corruption, looking at commercial bribery, supplier compliance and other nefarious goings on in the supply chain."
And this is where the really interesting part of the supply chain analyst's role begins. Once the domain of investigative journalists, supply chain malpractice is now being uncovered by experts who travel to hotspots to reveal and report on issues ranging from conflict minerals in the Congo, sweatshops in Bangladesh, and toxic waste in China.
Again, the big-brand household names are those that come under the most scrutiny for supply chain sustainability and human rights abuses, with subsectors such as clothing manufacturers and chocolate makers receiving the highest level of focus. Reporters and political enemies of Ivanka Trump, for example, continue to probe her clothing brand's supply chain as a likely area of weakness. In response, the company has apparently made public information harder to find than ever.
What does this mean for the next generation of procurement pros?
The emergence of the supply chain research analyst opens up a new career path for procurement and supply management professionals. If you're currently working as a data analyst for a single organisation's supply chain, in the future you may consider scaling up your role to pull trends and insights from the supply chains of tens of thousands of organisations.
In other procurement news this week…
Procurement Fraud Is Costing NHS
The NHS Counter Fraud Agency (NHSCFA), launched 1st November, has estimated all types of fraud cost the health service a total of £1.25bn, with procurement fraud the second largest contributor after patient fraud
One of its aims is to identify problem areas in preventing – and increasing reporting of – invoicing and procurement fraud
This is the first time the health service has released an official estimate of the cost of fraud to the NHS. The total figure is roughly 1 per cent of the NHS budget
Read more at Supply Management
Stephen Hawking's warning on AI
Stephen Hawking is concerned that artificial intelligence could replace humans. The world-renowned physicist fears that somebody will create AI that will keep improving itself until it's eventually superior to people
"If people design computer viruses, someone will design AI that improves and replicates itself. This will be a new form of life that outperforms humans"
Read more on The Independent 
Weetabix sets out new supply chain vision
Milan Pankhania, who was appointed head of supply chain for operations at Weetabix, has just completed three months in the role and he has been identifying areas where the company could make efficiencies or cut waste
"My role is to help drive efficiencies across the supply chain process, while striving for excellent customer service," he said.
"The focus for my strategy will absolutely include cost control and proactive risk management. It isn't about cutting costs though, it's about doing the right things to manage risk"
Read more at Supply Management