An acute skills shortage in the construction supply chain is impacting both budgets and the quality of projects.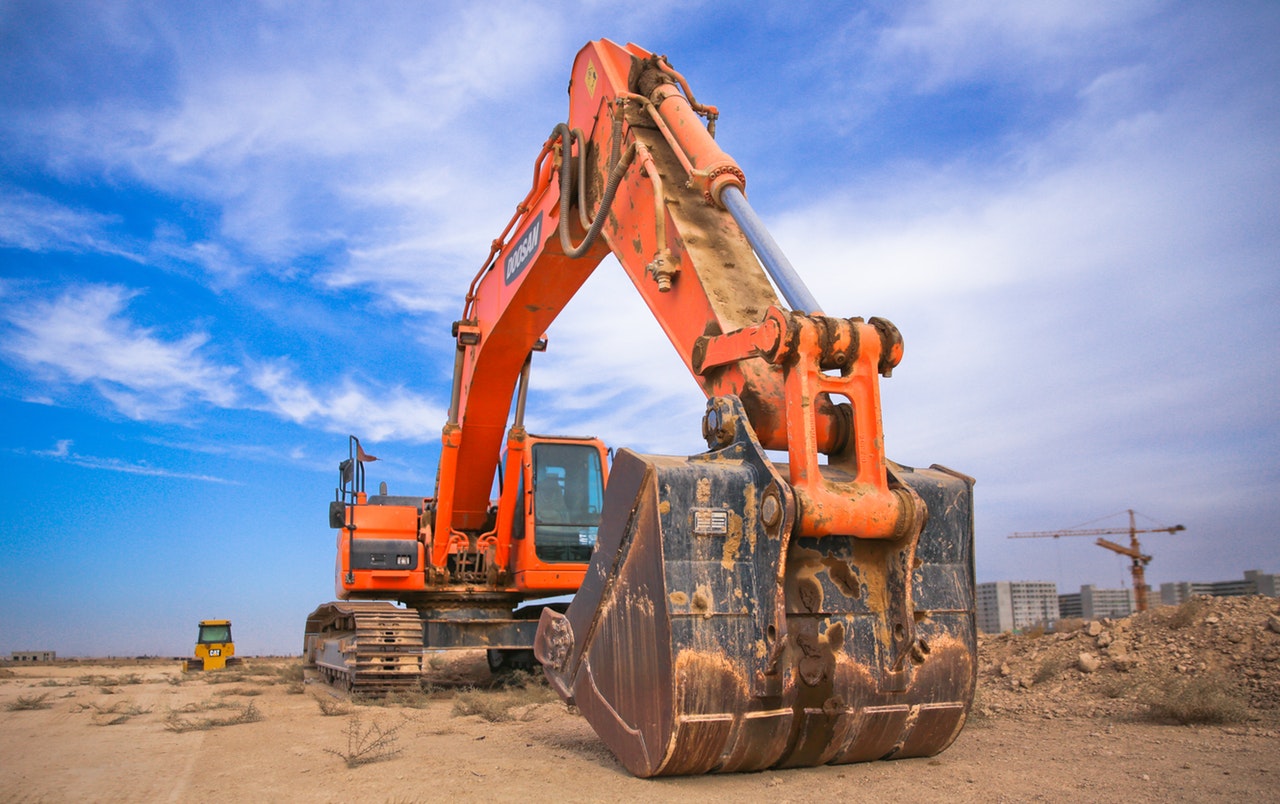 A new survey from the Scape Group has highlighted the impact of the skills shortage in the UK construction industry.
The 'Sustainability in the Supply Chain' report surveyed over 150 contractors, subcontractors and senior managers at public sector organisations. It also examined supply chain stability, the tendering process and reliance on the public sector.
The report suggests that the skills shortage has impacted quality and budgeting of projects across the UK.
Skills Shortage at "Breaking Point"
One of the key concerns raised in the report was in the quality of the workmanship being seen projects. 58 per cent of contractors and suppliers cited a negative impact on quality.
However, when assessed in the public sector, a staggering 85 per cent of managers said they had seen a drop in quality in their projects.
Beyond quality, many respondents also saw the skills shortage as having a negative impact on budgets. Both public sector (80 per cent) and contractors (40 per cent) highlighted the difficulty of keeping within budget. The shortage of skilled workers has led to many bricklayers earning up to £1,000 per week.
Mark Robinson, Chief Executive at Scape Group, commented that although the impacts of the skills shortage were clear, there were basic steps that could be put in place to mitigate it. This could include the introduction of apprenticeships schemes, something that many contractors in the construction industry still do not have.  
The Private/Public Juxtaposition
The report also highlighted the huge division between public and private sector definitions of a "healthy" supply chain. Private sector organisations stated that long-term operational stability was their core aim (72 per cent), as well as with minimising waste and recycling (63 per cent) and supporting local economies (58 per cent).
However, only 63 per cent cited stable employment patterns as key to having a healthy supply chain.
This is in stark contrast to public sector organisations, where 70 per cent felt that long-term benefits for the local economy needed to be the highest priority. Furthermore, 67 per cent believed that local skills and suppliers were core to a healthy supply chain too.
Another key finding in the report was the challenge of communication between the public and private sectors. Both sides (75 per cent of suppliers; 80 per cent of public sector managers) believed that the public sector needed to do more to engage with its supply chain.
This included giving greater visibility of upcoming projects, and enabling contractors to start bidding up to 18 months in advance of contracts starting. SMEs in particular felt they needed to be more informed about projects. It was felt that this could be addressed by using digital platforms, and setting up regular forums for communication.
Report Recommendations
The report concluded by making some recommendations on what needed to be done in the construction supply chain.
1. Addressing the Skills Shortage
The skills shortage was seen by the vast majority of respondents as the most serious barrier to growth and efficiency within the industry. While there has been a drive to increase apprenticeships, it was agreed that more needs to be done.
Diversity and the gender gap was also highlighted as a barrier. Many felt that more needed to be done to ensure that more opportunities were made available to young men and women, from a range of backgrounds. These could be communicated via education programmes, support by social media.
2. Forward Visibility of Projects
SMEs face a challenging environment in the construction industry. It was felt that this could be helped by making tenders public more than 18 months in advance. This would allow SMEs to plan ahead, form relationships, and would ultimately allow for more stable employment patterns.
3. Greater Collaboration
Greater public sector engagement with suppliers, especially SMEs, will create a stronger supply chain and support efficient delivery. However, there is a mismatch between what the public sector believes to be important, and what the industry believes is necessary.
Consistent and forward looking digital communications, driven by government, would make it easier for the public sector to engage with SMEs. It would also help to make information about opportunities more accessible.
4. Local Spend & Social Value 
The public sector, by its very nature, must deliver greater social value through its supply chain. This is balanced alongside the increasing pressure to deliver savings and achieve more with less.
The supply chain is the vehicle through which the public sector can deliver this extra value, and there are greater opportunities for those who understand this key aspiration.
Do you work in the UK construction industry? What needs to be done to alleviate the skills shortage? Let us know in the comments below.
Need a conversation starter for Monday's tea break? Here are the top headlines from procurement and supply chain this week.
Californian Wildfire Cuts Off Key Freight Corridors
A fast-moving wildfire has engulfed 30,000 acres in a single day across the state of California.

The "Blue Cut" fire has closed the main highway connecting Los Angeles and Las Vegas, and shut key freight rail routes.

Road and rail shippers moving goods through the area have experienced disruptions and forced detours, with delays of 36 to 48 hours.

More than 80,000 people have been ordered to evacuate the region, and 34,000 homes are threatened by the fire.
Read more at JOC.com
Spotlight on the Seafood Industry
A study of seafood served across 700 stores and restaurants in the US has found that one out of three fish are mislabelled, with unethical suppliers substituting lower-cost fish for pricier ones.

Once filleted, it is extremely difficult to tell different species of fish apart, meaning customers can easily be misled.

Federal regulators in the US have launched the Seafood Compliance and Labelling Enforcement program in response, using a genetic database to test imported fish.

The seafood supply chain is acknowledged to be one of the most complex and opaque supply chains in the world, with very little visibility of illegal fishing, country of origin or even species of fish.
Read more at The Daily Meal 
Nike Alliance Purchases Apparel Suppliers
Nike Inc. has formed a supply-chain partnership with private-equity firm Apollo Global Management.

The partnership comes in response to ongoing logistics issues that have seen product delays for Nike.

The alliance has purchased existing Nike apparel suppliers operating in the USA and Central America to create more "vertical integration" in the supply chain.

Last year Nike opened a distribution centre in Memphis, and the new alliance has purchased the warehousing and logistics business ArtFX.  
Read more at Market Watch 
Patagonia Rebuilds Wool Supply Chain
Apparel company Patagonia is rebuilding its supply chain to ensure the highest animal welfare standards.
The company has spent a year with suppliers and experts writing its own supply chain standards, in order to ensure that suppliers follow them.
Meeting with farmers and suppliers helped to ensure that the standards were both robust, but relevant too.
The company is expecting to ensure both quality and welfare standards in light of increasing public scrutiny of supply chains.
Read more at The Wall Street Journal