President-elect Trump doesn't take office until January 20th 2017, but his impact is already being felt in global supply chains.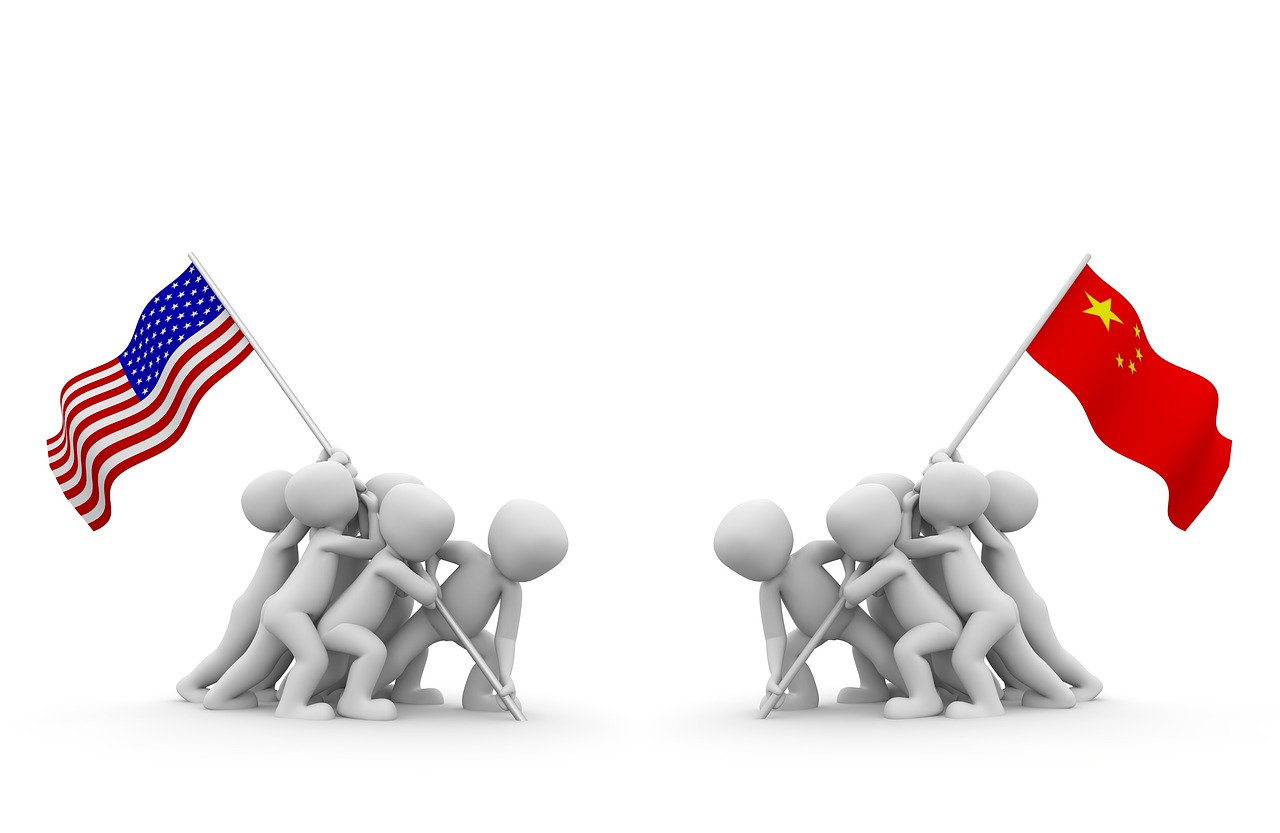 Yes, it's been a little over two weeks since Donald Trump won the US Presidential election. And it's still nearly two months until he officially takes office. Yet, it's hard to get away from media reports on what will happen during Trump's first 100 days in office.
NAFTA, the Trans-Pacific Partnership (TTP), and import tariffs have all been in the news. And if global supply chains weren't already watching with interest, they certainly should be now.
NAFTA – Overhaul on Cards
During the election campaign, Donald Trump made much of the movement of US manufacturing jobs to Mexico. One solution was to end US involvement in NAFTA, pushing companies to move jobs back to US heartlands.
The North Atlantic Free Trade Agreement was signed in 1994, effectively eliminating tariffs between the USA, Canada and Mexico. The agreement has allowed for seamless movement of goods across borders. It also means that the US currently has more trade with Canada and Mexico, than Europe and China.
An estimated $1.4 billion worth of goods cross the US-Mexico border every day. However, it's not all been positive, with many organisations moving production to Mexico, where costs are lower.
However, in the past week, the stance from the Trump camp appears to be one of overhaul, rather than withdrawal. The President-elect wants to ensure a "better deal" for America, as well as reduce America's $76 billion trade deficit.
This could include tariffs of up to 35 per cent on Mexican imports, and penalising companies moving production there. Other changes could include issue to do with currency manipulation, as well as labelling of meat products, and lumber production.
However, experts have warned that any or all of these measures could hurt the USA too. Increased meat prices in US supermarkets, higher house prices, and Mexican tariffs on US goods could all be on the cards. And that's without the guarantee that jobs would come back to the US.
Relocating Supply Chains
One company subject to plenty of Donald Trump's ire during the election was Apple. The President-elect singled out Apple several times as an example of a company that should re-shore its production.
To emphasise his point, Trump has threatened to put a 45 per cent import tariff on all Chinese-made goods. At present, Apple devices are assembled in China, with key components sourced from specialised suppliers throughout Asia. In spite of this, however, re-shoring is not that simple for Apple.
Experts have warned that moving production would be challenging, citing a lack of skilled workers and a steep hike in costs. There is also the matter of the highly complex supply chain Apple has established in Asia.
Analysis carried out by the MIT Technology Review stated that higher labour costs, and logistics costs of transporting components to the US, would add between $30 and $40 to the cost of producing each iPhone.
However, the Nikkei Asian Review has reported  that Apple is actually looking at moving some elements of production. It would not be unprecedented either. In 2012, key Apple supplier Foxconn set up an iMac assembly line in Texas. And in 2013, Apple supported Flextronics, another contractor, in building a Mac Pro production line in Texas too.
The media this week reported a call between Donald Trump and Apple CEO, Tim Cook, leading many to suspect that discussions are already taking place. However this ultimately plays out, global supply chain movement and disruption could happen. And if Apple were to move first, it seems like that others would follow suit.
'Made in China' Great Again?
One country not looking favourably on President Trump's policies and tariffs is China. It has been reported that China is unhappy with potential import tariffs, as well as being labelled as a currency manipulator by the future President.
Reports from state media have stated that any tariffs would be met with tariffs of China's own. There was also a thinly veiled threat against raising tariffs above agreed WTO levels, and starting a trade war.
However, at the same time, China could be a major beneficiary of Trump's plans to pull the US out of the TPP on his first day in office.
The aim of the TPP was to create a common market, similar to the EU, between its members – the US, Japan, Malaysia, Vietnam, Singapore, Brunei, Australia, New Zealand, Canada, Mexico, Chile and Peru. As these countries make up 40 per cent of the world's economy, it was seen as a great opportunity for many.
However, critics argue that it favours big business, and Donald Trump looks set to abandon it in favour of freshly negotiated trade deals. The belief is that, without the USA, the TPP would be dead in the water. But that would open up markets to greater deals and trade with China.
Australia was one country that signalled it would be interested in a China-led trade deal. Deals such as the Regional Comprehensive Economic Partnership (RCEP) could see China increase its power in Asia, leaving America in the cold.
What do you make of the policies announced by President-elect Trump in the past week? Could the US suffer by going down a protectionist route? Tell us your thoughts below.
So you've got more time to bargain hunt this Cyber Monday, we've tracked down the top news headlines this week…
Samsung and Panasonic Investigate Labour Abuses
A Guardian investigation has revealed exploitation of migrant workers in Malaysian factories producing goods for leading electronic brands Samsung and Panasonic.

The group of Nepalese migrant workers claim they have been deceived about pay, as well as having to pay large sums of money to secure the jobs.

Working conditions are reported to include 14 hours on their feet without adequate rest and with restricted toilet breaks.

Samsung and Panasonic have opened investigations into the conduct of their suppliers following the claims.
Read more at The Guardian
BMW Logistics Using Autonomous Robots
The first fleet of autonomous transport robots to be used in everyday operation has been launched by BMW.
The first fleet of ten robots has been put into operation at the car maker's Wackersdorf plant.
The robots will transport components around the facility, and are capable of carrying loads up to 500kg.
The move comes as the company aims to remove as much CO2 emission from its manufacturing processes.
Read more at Supply Chain 24/7
Shell May Face UK Trial Over Nigeria Spills
A High Court is to make a decision on whether two Nigerian communities can bring cases against Shell.
The communities claim that pollution from repeated spills has caused lasting damage to their environment.
Lawyers representing the communities argue that Shell controls and directs its Nigerian subsidiary, and is therefore responsible.
However, Shell have also lodged applications to challenge the jurisdiction of the English courts in the matter.
Read more on Supply Management
Canada Energy Decisions to Impact Freight Carriers
Canada has announced a plan to phase out all coal power by the year 2030.
Four affected coal power plants will will have the option of switching to lower-emitting resources or using carbon-capture and storage technology.
The move will have a knock-on effect on the country's freight carriers, particularly the railroads.
Volumes of coal carried by railroads have fallen by 12 per cent this year, and are likely to get smaller still in the next decade.
Read more at the Wall Street Journal