UPDATED: You're probably already familiar with tagging from using it on the likes of Facebook and LinkedIn… Well here's how to use tags on Procurious.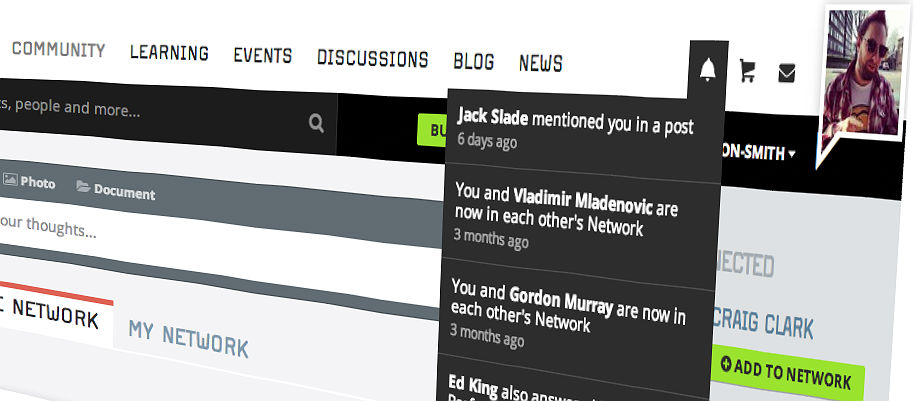 We've had a lot of people asking if they can tag their contacts/other Procurious members in posts on their page. The short answer was "sorry that's not possible", however if you stuck around for us to elaborate we'd have told you "OK it's not possible right now, but don't worry – it's coming!"
What is tagging and how does it work?
To take advantage of this new feature simply begin to write a new post as usual. Then (at the desired location), tap the @ key – now start typing and Procurious will suggest other members in your network based on the keystrokes made.
When you're done, just post the status as you normally would and wait for those you've tagged to see their notifications. (Notifications will appear in the usual location).
Tagging is supported site-wide, – no matter where you are: Tag Procurious members in your Community Feed when posting a new status, or when commenting on another status, directly in a new Discussion topic, or responding to another member's question.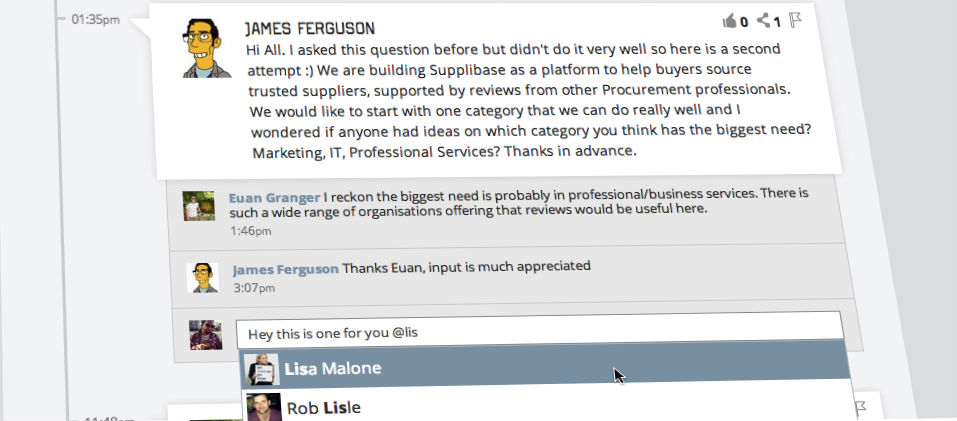 Say you want to congratulate a team for a big win, have a question that you know people in your network can help with, or maybe you want to brighten someone's day by sharing a funny video. Whatever the use may be – tag you're it!
There are countless more uses that put this cool new functionality to good use:
Maybe you've seen an Event that is right-up Lisa Malone's street, have stumbled across a discussion that could really do with Euan Granger's input, or you took a funny picture of Jack Slade at #bringthedonuts?
Try it out now – tag someone from your network in the comments below!
 What can you post on Procurious?
This also provides us with the perfect opportunity to highlight a little addition you may have missed. As well as posting text and image-based updates to your Community Feed, you can now also choose a document to share with your network. Just select 'Choose File', perhaps include a little explainer too, then hit 'Post'. Magic.
Stay up-to-date with Procurious